Roads to Ride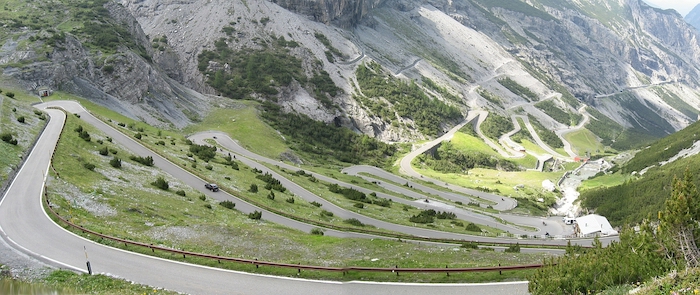 "the landscape, no matter how sumptuous it may be, doesn't add much to a big race. The race is sufficient in itself, it finds greatness in its own means. It ennobles the scenery more than it borrows from it."
– Antonine Blondin, L'Equipe, 1964
Cycling is one of the few sports to take place in the real world. Roads are sporting arenas, mountains are turned into venues.
Over the years different roads have become famous and even mythologised by the sport. The Arenberg cobbles hold a special place in the sport because of the Paris-Roubaix race but on a normal day the road is a muddy trail used by dog walkers where there's nothing inherently beautiful nor dramatic. Similarly there's a nice view on the way up but Milan-Sanremo's decisive Poggio is little more than an access road to some shack-like hothouses where flowers grow, without the race it is ordinary except for its name.
To pedal up some mountains is to follow in the slipstream of history and often the most famous roads present their challenges, they have become famous because they are hard to ride and therefore prove decisive in a race. But others in this list are included because their so scenic they are worth the detour, proof that a race route doesn't always make a great ride. Mountains often feature and this probably because they are decisive, extreme and breath-taking. But there are few flatter routes with cobbles below and you'll even find a cycle path that is flat, at sea level yet full of Belgian's keenest cyclists.