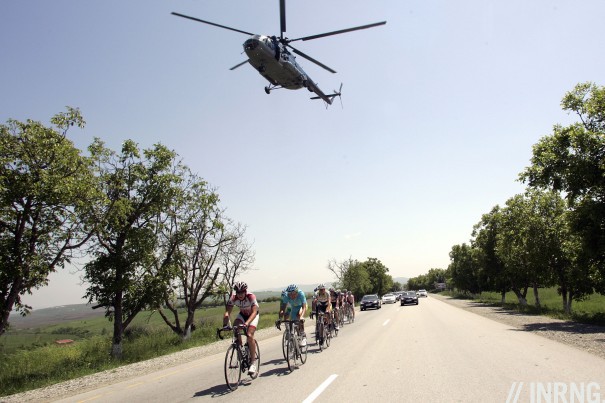 There's been a big focus on the Giro this week and no wonder given it's the second biggest race on the calendar, with an open list of contenders, some good scenery and a variety of chances. But there's been plenty more happening during the past week and more to come in the days ahead.
The Tour of California
Eight stages and some stunning scenery, it's a shame this has to clash with the Giro d'Italia. If there was ever an argument to reshape the calendar, having a race with the potential of the Tour of California clash with the historic Giro
The US deserves a big race given the sport's growth and the nation's wealth. Whilst there's talk of globalising the sport and organising new races in various police states and dictatorships, getting big coverage in the US is a vital attraction for international sponsors.
Away from the politics the sport should be good with summit finishes and a decisive 30km time trial. A lot of the coverage has focussed on Levi Leipheimer's injuries but there are many more contenders, from Vincenzo Nibali to Chris Horner and my pick, Tejay van Garderen of BMC Racing.
Tour of Azerbaijan
Talking of tough places to run a race, there's some action in Azerbaijan (pictured above). The central Asian state has had its own tour for some time but its status has just been bumped up by the UCI. Coincidentally one of the UCI's most senior officials is linked to a vast gas pipeline project in the country. Just fancy that!
There's more on this at revolutio.es by Fran Reyes (in Spanish).
Augustyn retires
Perhaps it's unfair but many will remember John-Lee Augustyn as the rider who fell off a mountain. In 2008 he was leading the Tour de France over the Col de la Bonette, one of Europe's highest mountain passes and had only to descend to Jausiers to win the stage. But with a slender lead he was racing down and went wide on a bend, sliding down the scree to the horror of TV viewers. A photo in L'Equipe shows what happened. He's off to open a bike shop in South Africa now. Bonette Bikes?
California Testing
I've been worried by the announcements that there will be no blood testing during the Tour of California. If you're not going to test then perhaps it's better to keep quiet about it. Instead announcing to the media that there will be no blood tests is an invitation for the desperate or the crooked to cheat knowing there are no tests.
Charteau's Problems
Sometimes testing is good but can leave more questions than answers. There was a strange story in L'Equipe this week saying the French authorities tested some teams at the Four Days of Dunkirk for corticoids. "According to L'Équipe, one rider did not start Tuesday's final stage as a result of the tests" said cyclingnews.com and you don't need to be Sherlock Holmes to deduce it was Anthony Charteau of Europcar.
So what does it mean? Well even Charteau seems confused saying he was surprised by the result, telling L'Equipe he'll seek medical advice to find out why his natural cortisol levels were so low. It made for an awkward situation where a rider and his team suddenly get huge finger of suspicion pointed at them but with no legal follow-up: there's no move to prosecute for the odd result and there's nothing from Charteau to rebutt the piece or even sue for his medical data being made public by French cycling. An odd one.