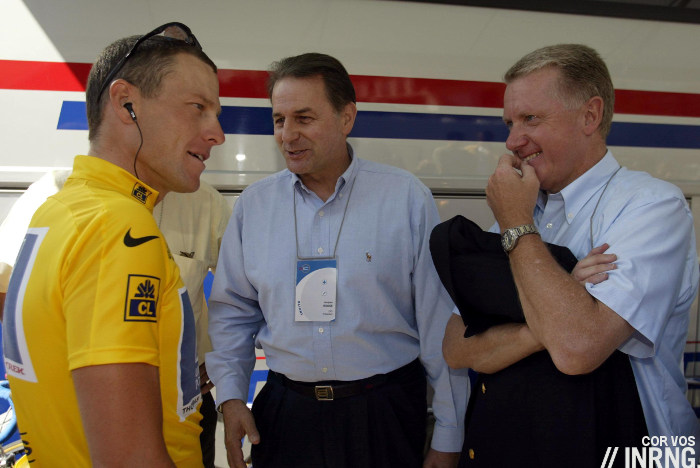 The UCI's Cycling Independent Reform Commission ("CIRC") has published its report. It's not a gripping read, this is a report on the corporate policy of institution a decade ago. But buried in the 228 pages are revelations, there is strong criticism of those running the UCI in the past and it puts the spotlight back on contemporary doping practices.
To reduce it to one sentence the report says the UCI was lax for many years but believes doping continues today, albeit on a reduced scale and the UCI needs to implement anti-doping and governance reforms. Let's take a closer look.
The CIRC comprised of Dr. Dick Marty, a former Swiss State Prosecutor, Ulrich Haas, an expert in anti-doping laws, and Peter Nicholson, a former military officer who specializes in criminal investigations plus supporting staff. They interviewed 174 people including ex-riders and team managers. Nobody came forward to confess anything new, implying that the talk of doping came from those interviewees who have already been sanctioned. Among the 135 who consented to their name made public are: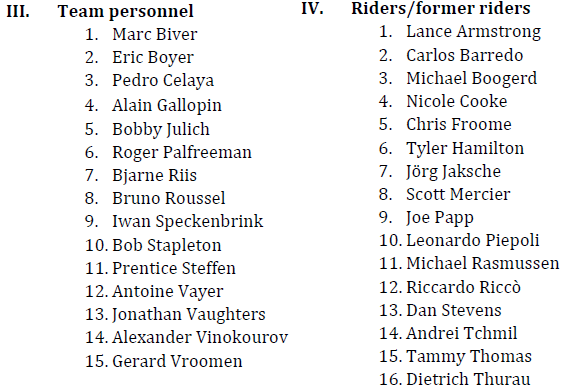 Early on it reports "some riders will take substances on the [WADA banned] List but, having not been caught, consider themselves clean" highlighting the warped perspective prevalent in parts of the peloton. The report walks through the established history of cycling's doping problems from the 19th century practices of brandy and strychnine to the establishment of early anti-doping controls, the death of Tom Simspson, blood manipulation techniques in the 1980s for Francesco Moser's Hour record until the "game changer" EPO. Then it's onwards via the Festina scandal, the EPO lab test prompting a switch to blood transfusions and recent scandals from Puerto to Discovery et cetera.
For those wanting gossip the section from page 47 onwards called "New Doping Patterns" outlines more contemporary practices including blood mules where riders would store blood in freezers, defrost it to infuse it for travel to a race where they'd drain the blood off again to have a supply close to hand, all while travelling across borders without a pouch of blood.
The bio passport is considered a big advance but not foolproof. We knew this but here's the UCI-approved report saying some manipulate values all year to avoid fluctuations during the season, "micro-dosing" with EPO or small blood pouches to CIRC-umvent the passport; a pattern which part-explains the delays in prosecuting some cases. "Dr Eufemiano Fuentes is apparently still treating athletes despite being banned in 2013", reportedly in South America. One rider caught for EPO in 2013 said he "received the substance from an amateur rider working in local pharmacies in northern Italy. The rider had been using Dr Michele Ferrari's services remotely". You don't need Sherlock Holmes to recall a rider rumbled for EPO in 2013 from northern Italy.
The report analyses the factors behind doping, dismissing accusations towards the UCI points system but concerned about the presence of ex-dopers on team staff and the ready supply of substances from Eastern Europe and the Internet among other things. As well as heavy doping we learn that many riders are on anti-depressants and in one instance the CIRC was told by a rider of "a 'pills system' used during races in 2011, involving up to 30 pills daily".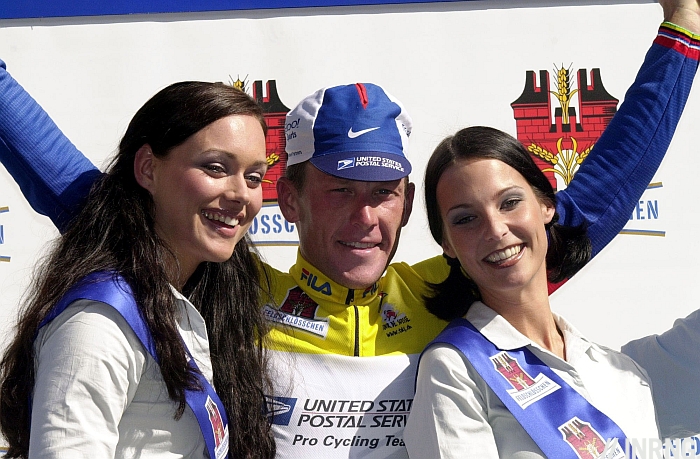 Did Lance Armstrong bribe the UCI?
No says the CIRC. Read more and he didn't have to because the UCI were so lax, breaking their own rules to encourage the marketble manna of a recovering cancer patient from the USA reach the top of the sport.
Loyal readers know this blog pointed out that the UCI broke its own anti-doping rules when Lance Armstrong tested positive in 1999, the rules in place should have meant he was suspended during the Tour de France. But it's satisfying to see this reported in official black and white.
There were allegations of Armstrong tested positive in the 2001 Tour de Suisse and it was covered-up. As pointed out here in 2013 Armstrong did not test positive for EPO but his samples were flagged "suspicious" by the lab. In the following Tour de France Armstrong was tested 10 times, the strict minimum based on his stage win and yellow jersey count. The report reveals Armstrong had "suspicious" EPO tests in the 2002 Dauphiné too. The result? The UCI's head of anti-doping believed the results were "not possible" and questioned the tests, not the rider.
As for the 2009 comeback, the CIRC says Pat McQuaid wrote to Armstrong in telling him he could not start the Tour Down Under as it was too soon following the notification of his return. So Armstrong promised to race the 2009 Tour of Ireland, run by McQuaid's brother Darach, and two days later Armstrong was allowed to ride the TDU following the unilateral decision of Pat McQuaid. The CIRC says it did not find a direct link but invites people to note that within hours of McQuaid's "sudden U-turn" Armstrong had promised to race in Ireland. Just fancy that!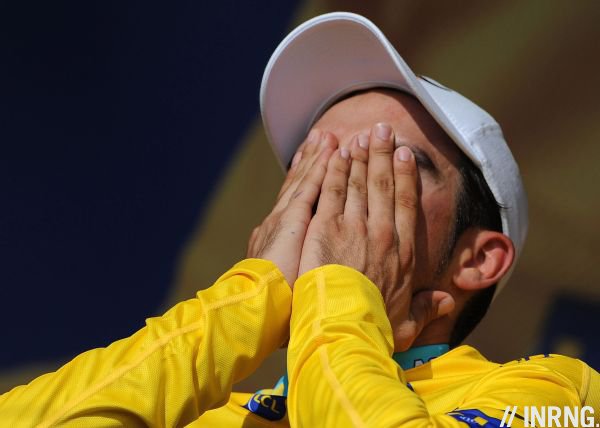 Was Contador given special treatment?
Yes because three members of the UCI travelled to Spain to inform Alberto Contador that one of his samples from the 2010 Tour de France was positive for clenbuterol, an unlikely procedure amounting to special treatment. The CIRC looked into whether the UCI tried to suppress further news; you'll remember the story only broke once German journalist Hajo Seppelt flushed it out of the UCI. CIRC says there was no cover-up because WADA was informed, instead the UCI was hesitating given the small dosage detected. The CIRC says the UCI should not have sat back: it should have followed procedure and prosecuted earlier.
If Armstrong and Contador enjoyed special treatment they weren't alone. For years the UCI's anti-doping effort was managed by Lon Schattenberg (pictured), an occupational therapist who declined to meet the CIRC. In his absence the CIRC writes "UCI staff reported that trying to catch the cheaters amounted to a witch hunt in Lon Schattenberg's opinion" and the report paints a picture of a man trying hard to ensure prevent doping scandals… by ensuring nobody got caught. In one example he wrote to teams in 2002 with handy tips to avoid being caught:
"…even though it was announced that the urine test could only detect EPO in the 3-4 days after it was first taken, the laboratories have noted that in certain cases, it can even be detected one week later!!"
Generously you'd say Schattenberg knew he couldn't catch riders so he was trying to protect their health, nudging them towards safety. The CIRC isn't so nice, portraying him as chieftain of a culture that didn't want to look too hard and many a reader will see take him for a buffoon. When Armstrong's samples were suspicious in 2002, Schattenberg questioned the test rather than the rider.
Along with Hein Verbruggen, President between 1991 and 2005, and lawyer Philippe Verbiest, Schattenberg was part of the trio labelled within the UCI as the "Dutch connection" (NB Dutch-speakers) who would "discuss and decide important anti-doping matters". Verbiest was an ally of Verbruggen and acted as an advisor for years, never directly a member of the UCI but "de facto he was the uncontested head of the judicial unit/legal department of UCI" and in charge of the results management of anti-doping.
Over several pages the CIRC paints a picture of the UCI keen to portray itself as "leading the way" with new testing but poor at catching anyone; the police scored more. Riders would be called in for warnings and told to back-off rather than the UCI using suspect data as a means to track potential offenders and catch them. The UCI was one of the last sports federations to sign up to the WADA Code despite WADA being created in the wake of the Festina scandal.
At the time it wasn't just anti-doping but other areas that were deemed lax, for example the use of cash payments to cover expenses left plenty of questions. A section titled "casual use of financial resources" sees a a page redacted entirely, presumably at the UCI's request. Hein Verbruggen's management style and many details are called into question so many times that this blog post could be twice as long if it was catalogued. One aside is that as a result of turf wars "Hein Verbruggen credited himself with being instrumental in the failure of the candidature of Paris for the Olympic Games".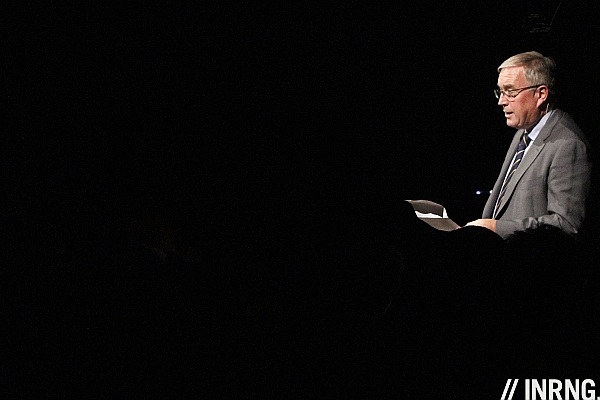 Change came in 2006 with the appointment of Anne Gripper to run the UCI's anti-doping efforts in October 2006 and Schattenberg departed just months later, although Verbiest remained "very dominant" until 2011. By this time Pat McQuaid had been President since 2005 but it's here the CIRC-us paints a picture of a clown. While Verbruggen is described in the report as a "patron absolu", the CIRC writes "Pat McQuaid has been described by the majority of the current and former UCI staff as a rather "weak leader'":
"Hein Verbruggen remained Vice-President of UCI, kept an office at UCI's headquarters and was physically present a lot of the time. The control structure that Hein Verbruggen had installed during his presidency and that remained in place under the presidency of Pat McQuaid continued to report and meet with him. Hein Verbruggen had a strong influence on Pat McQuaid throughout the latter's presidency. Emails directed at Pat McQuaid would be forwarded to Hein Verbruggen and answered by the latter or answered by Pat McQuaid, however, drafted by Hein Verbruggen. UCI staff reported that they thought that Pat McQuaid felt obliged to Hein Verbruggen, because the latter had put him in office. Pat McQuaid is described as being under Hein Verbruggen's "umbrella" when taking important decisions… …Only gradually, at the end of his presidency, did Pat McQuaid become more independent."
McQuaid doesn't come out looking good at all, in fact the judgement is harsher than even his critics might have penned. He's even sending gossipy e-mails to close contacts with confidential info like the contract between a leading rider with his team. It's not mentioned but begs the question whether he was leaking contractual details agreed by teams and agents to his son Andrew, a rider agent. It's only towards the end of his term that McQuaid starts to assert himself.
It's not all about past members of the UCI. Management committee member and oligarch Igor Makarov gets blasted:
"It is disappointing and unexplainable that Igor Makarov did not agree to meet with the CIRC despite repeated invitations. However, he sent four representatives for two separate meetings. Whilst this was of assistance to the CIRC, it finds it unacceptable that Igor Makarov chose not to meet with the Commission."
Makarov also compiled a dossier against Pat McQuaid and the contents of remain confidential but the CIRC slams Makarov, writing "this 'strategy of suspicion and public shaming' is particularly inappropriate."
Recommendations
"there is no straightforward solution to the problem of doping in cycling"
Indeed. Here is a synthesis and summary of the recommendations:
CIRC wants intelligent testing and investigatory powers for anti-doping to take things beyond the positive/negative approach to anti-doping. The UCI is said to be hiring a criminologist to assist
Medical bodies should be informed if doctors are busted for doping and the UCI should rule on whether they can return to the sport
Those with a suspect past should be investigated, even if there is a statute of limitations to punish them they can be questioned and called account. The UCI should use the existing rule requiring people to cooperate with anti-doping enquiries or risk a sanction
Currently no athlete can be tested out of competition between 11pm-6am, a sensible rule to ensure athletes get a good night's rest. But it's exploited by those who micro-dose late at night to ensure they're not glowing the next morning when testing resumes. Targeted testing of select riders at night is a means to deter this
Just because some substances are not banned does not mean they should be used and abused. Whether it's anti-depressants, Tramadol or cortisone for TUEs, the peloton is over-medicated and stage races could have a "central pharmacy" which can dispense medicine and food supplements to riders, as opposed to each team bringing medicines to a race
Some anti-doping labs are better than others, able to test for finer quantities of substances. The UCI should use the best science possible to ensure anything and everything can be detected
The UCI should study a potential reform to the Presidential election system, possibly giving pro riders a say and encouraging a stronger rider union
The Ethics Committee needs a revamp and the Management Committee should minute everything that happens and all members should take an active part in meetings
20/20 Hindsight?
The report reviews past practices and in the cold text of a PDF they look farcical, as if from a Kafka novel. As bizarre as it is to remember the UCI being forced to adopt the WADA Code in 2004 it's not all that old, in 2012 the UCI was at war with WADA over the USADA report. The past isn't that distant.
Whether it's people in charge of anti-doping at the UCI warning teams about longer than expected detection windows or an autocratic President, the sport was run badly. But so were many other sports and in the 1990s there simply wasn't the scrutiny of the UCI that exists today. Even under McQuaid the UCI was moving forward, for example it began to publish its accounts. Stick the CIRC onto FIFA or NFL and they'd find plenty to fret about.
The Verdict
An expensive exercise in telling us what we knew? Yes. Pat McQuaid started an inquest and shut it down only for Brian Cookson to make it a solemn election pledge with beaucoup budget.
There's something CIRC-ular as old stories are repeated. If we knew the past was rotten now it's UCI-approved rather than the stuff of op-eds and online forums. It's one thing to read the UCI should have stopped Lance Armstrong in 1999 in a newspaper or on a blog, it's another when it's signed off in a formal report.
There's little that's juicy. Don't imagine a sizzling steak, the CIRC's meaty report is somewhere between well-done and carbonized. Rather than serving saucy info a lot of the report reheats old dishes and is peppered with footnotes from cyclingnews.com and other news sources as it builds the story of the UCI and anti-doping over the past 20 years, as if the commission spent weeks on the web to collate a pricey précis of the past. Despite the CIRC lamenting loose financial controls we don't know what the CIRC's cost, reports say $3 million.
There are revelations here and there but the bulk is confirmation: the UCI wasn't bribed to cover-up positive tests but it ignored suspicious tests; on Lance Armstrong the governing body was too carried away with the marketing but the Texan wasn't alone, other star riders got special treatment. If UCI's management wasn't financially corrupt it was managerially suspect with few checks and balances to stop abuses of power. As for today, the belief is doping continues whether it's gaming the bio passport, abusing TUEs and so on and change in recent years has largely come from teams, managers and riders pulling back from wild ways because it had become bad for business.
The recommendations are necessary but not sufficient. Public acknowledgement that some riders are gaming the bio passport is saying that some major riders are doping and will reignite suspicions. Meanwhile the CIRC has shone a spotlight on the peloton's hypochondria as some guzzle pills like force-fed geese but it's wrong, as is the abuse of TUEs. The UCI should adopt the MPCC's rest rule for those using cortisone, the one that stopped Chris Horner riding the 2014 Vuelta.
Closer to home, will Brian Cookson tackle Igor Makarov? The Russian sidestepped the CIRC and if he can't co-operate fully with the UCI's own report, will the rest of the management committee have faith in him?
Finally some will moan the report isn't racey enough but remember it was meant to look at the past, to investigate the causes of doping with a view to making recommendations for the future rather than tail and trail today's riders. Is there another sport that would have commissioned this, can you imagine tennis, athletics or soccer asking for a CIRC? Cycling was the first to see its stars perp-walked by police and rousted by reasoned decisions, now it's asking why it happened. Still the recommendations seem modest and vague, hardly a roaring chorus of reform. The past 20 years of cycling have been chaotic with a confused governing central but not causal to this. Now it's up to the UCI to shape the future of the sport. Time will tell if it's up to the job.