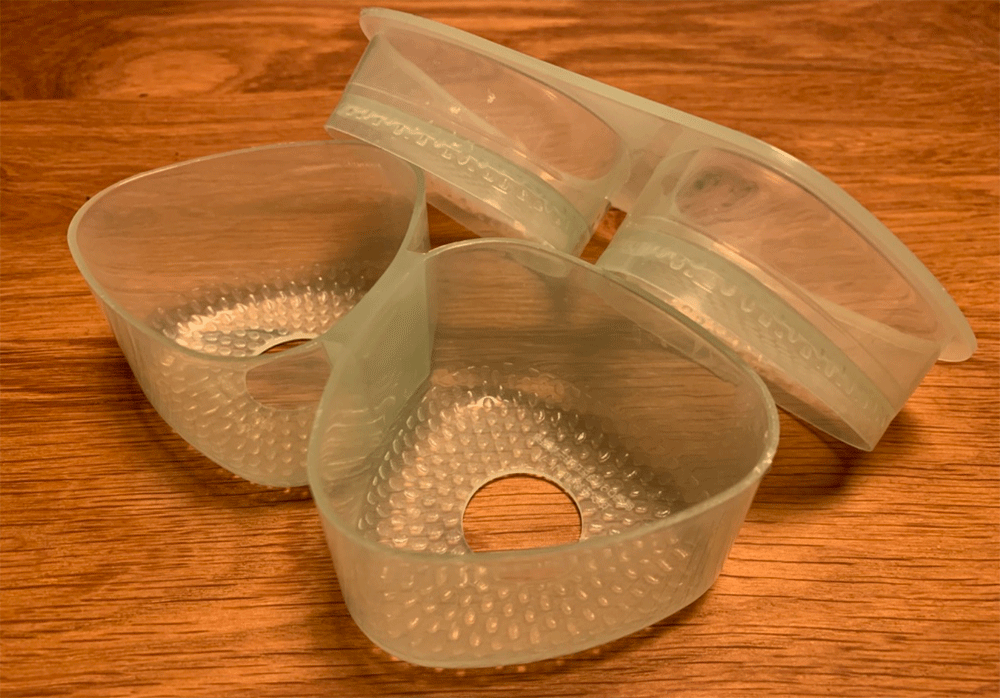 Friends over at cyclingtips have compiled lists of products they've liked during the year, eg tech editor James Huang, and so a bit of a copycat article with some things that have been useful for riding and stage previews.
Onigiri mold
Can you guess what the item above is? It's an onigiri mold. This may not make things any clearer. Onigiri are rice balls and a ubiquitous snack in Japan. After you've cooked some rice and it's still warm you can make them by hand… but the mold is quick and lets you compress a alot of rice to provide a dense energy ball. Typically fillings in Japan would be pickled plum or mustard leaves but you can add what you like, from dried fruit to salty peanuts. Wrap in paper or plastic film and it's cheap real food that fits in your pocket.
Torq gels
Gels aren't exciting, they're utilitarian but the Torq ones have such a concentrated taste that consuming one feels like you're tasting some wonder of molecular cuisine, a gourmet moment for ten seconds. I've yet to rip one open at home as a snack but they're decent for instant fuel on the road.
Michelin maps
There's a certain pleasure in reading maps. The formal precision of the cartography can be enjoyable but the fun begins when the imagination takes over and you plot a route across the landscape. Michelin's 1:200,000 scale maps are ideal for road cycling and there's an analogue pleasure in unfolding them over a table that you can't get from looking at the same map on a screen.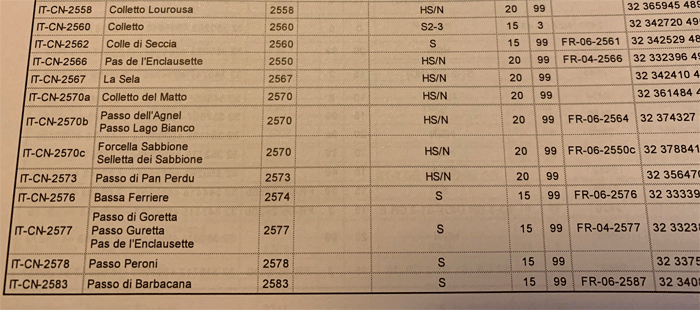 Club des 100 Cols archives
Races are like advancing armies, they rename the land as they see fit. ASO especially labels every hill by the formula "Côte-de-Nearby-Village" when maps and locals often use a different name. The Club des 100 Cols is a French club for those who have ridden 100 cols – disappointingly in a lifetime as opposed to per year – but a great initiative especially as non-members can benefit from all their geography homework because they've catalogued every mountain pass going. The 100 Cols handbooks lists mountain pass, from road going ones and then various grades from asphalt to "rideable" to off road, "pushable", "carryable" and then the wildest ones, fun if you want to plan a gravel extravaganza. For previews here it means knowing the real name of the climb and exactly where the pass sits compared to where a race might place the KoM point because of a convenient car park.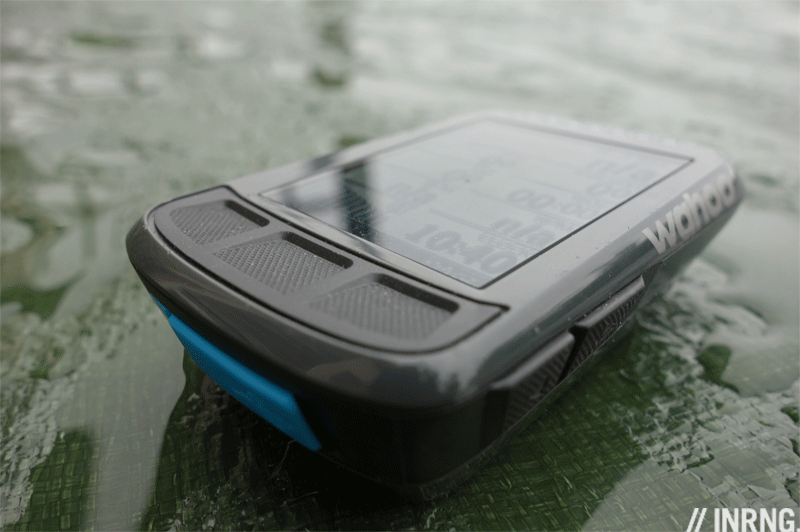 Wahoo Element bolt
I used a Garmin but the battery life was a hassle, you'd have to think about managing the device's energy when you'd rather worry about your own; or just enjoy the views around. The Wahoo Element got a better review. It feels more practical than wonderful but being able to load the route of a stage is useful as you don't have to keep the whole route in your mind, or carry a map/reach for your phone.
Mapping software
Trace a route to ride isn't as fun as running a finger over a Michelin map but the software can add other things. For example Openrunner allows you to use different maps and they also have every pass, road or offroad, included when many maps might skip these, at least for the likes of Italy, France, Spain and so on, all from the 100 Cols club's database. There's the added bonus of work out vertical gain for races when the figure isn't published… or even when it is because often the supplied number from the race is off, and by some way. This was a recurring theme from the Vuelta earlier this year.
Tools
Having a toolbox at home means you can fix your bike quickly and replace worn parts as and when needed. A basic set might set you back a couple of hundred euros, dollars or pounds but you'll get the money back quickly, and not just in saved fees at your bike shop but being able to spot problems in time, for example replace a worn chain before it starts to ravage your cassette and chainring. Learning how to fix your bike – and there are many youtube tutorials – has so many collateral advantages, and you will be able to spot small things before they turn nasty and even ruin a ride that you've planned for weeks.
Iphone
Any smartphone will do but the almost retro iPhone 5 fits nicely into a jersey pocket, and then into your palm allowing you to use it one-handed during a ride for brief moments. For this blog it means recording voice memos with immediate impressions of climbs and descents, corners and more. A notepad and pencil would mean stopping to write, while trying to remember things to type up late sounds good but after a long ride details will be forgotten. The battery life isn't great but all the more reason to turn it off or put it into flight mode during a ride to save you from distractions. Stop for a coffee or food and you can pull out your phone and maybe watch a bike race… or zap ranty blog comments.
Cheapo jacket
What's the biggest improvement in cycling technology in the past decade? You could cite electronic gearing, power measurement or the gameification of training with Strava but I'd argue for clothing. You can now go out for a ride when it's below freezing, ride unrestricted thanks to minimal bulk and few layers, and still return home comfortable thanks to improved modern textiles. You'll have to pay for this. But in the summer months you can ride like a cheapo with plain shorts and a jersey. For recon rides of the mountain stages a tiny rain jacket is great too. Maybe for rain in case the weather's bad but normally it's a windbreaker and the cheaper the better, breathable material isn't needed when you're dropping down off a mountain, nor are pockets, adjustable vents and so on, think of a plastic sack with sleeves and a zipper. It's bought two sizes too small to fit tight for descents and since it hardly flaps you won't get a chill inside.
Note: to paraphrase Orwell, the internet's a place where the restatement of the obvious is a primary duty sometimes and with this in mind all the items above are mine rather than freebie sent for review or a PR stunt.