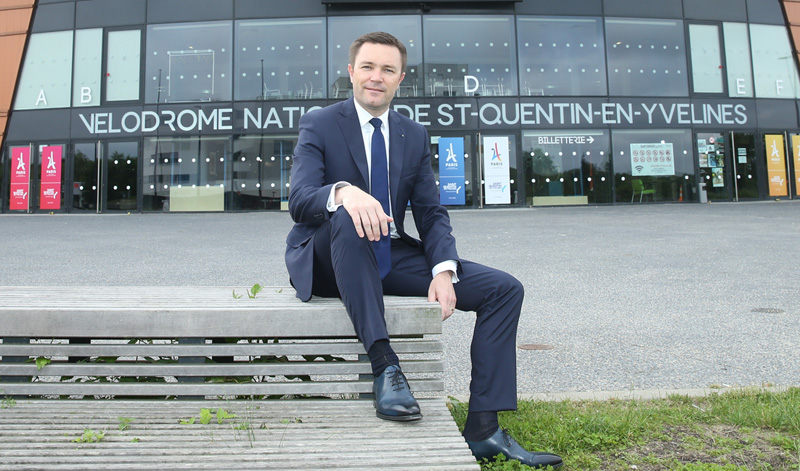 In cycling we're used to riders losing out by a few seconds, to be defeated often means losing out by a few metres or a handful of seconds after hours or even weeks of racing. But in the world of sports admin Brian Cookson has been ejected from his incumbent role of UCI President by a massive margin. The UCI Congress elected David Lappartient as the new President by 37 votes to 8, a count that shows backing from every UCI confederation. Here's a look at what lost it for Cookson and why the election doesn't signal much change.
Taking on the incumbent was not an easy task as Cookson himself knows from 2013. As President Cookson was able to tour the world on the UCI expense account and pose for photos with various power brokers and voting delegates, all in the name of meeting the UCI's member confederations and federations. It may be part of the day job to meet colleagues but Cookson was sharing a lot more selfies in recent months than two years ago. Yet Lappartient was hardly the outsider, this is not Mr Smith Goes To Aigle given Lappartient has run a federation, presided over the UEC and sat on the UCI's Management Committee, its board.
What lost it for Cookson?
There's a line in a James Bond film when 007 is surprised to learn someone wants him dead. "Who would pay a million dollars to have me killed?" he asks only for his boss "M" to reply "Jealous husbands! Outraged chefs! Humiliated tailors! The list is endless!" The same goes for Cookson, albeit without the violence. He had achievements – more of which in a minute – but racked up failures:

Entourage. Cookson was British and as remarked here before so were many he appointed to senior positions: Martin Gibbs was nominated as director general, Jeremy Conrad-Pickles took over as chief financial officer, Mark Barfield became technical manager, Justin Abbott appointed as "Strategic Advisor" and when the UCI wanted someone to help advise on an overhaul of equipment regulation in came Dimitri Katsanis who'd been British Cycling's technical guru. The I in UCI is internationale only Cookson was surrounded Mancunian mates. Insiders saying these picks were often Gibb's choice rather than Cookson, with Gibbs as the eminence grise.
The bungled World Tour reforms were a high profile miss. After a positively pachydermic gestation period the reforms were unveiled… only for Tour de France owner ASO to threaten to register their races outside the World Tour. Cycling's prime calendar without the Tour de France is like the solar system without the sun and to launch reforms without ASO being onboard was confounding at best
Another source of contention was the link up with Chinese group Wanda. It's behind the Tour of Guanxi and that's fine but it is also going to build and operate a satellite centre in Asia and has been granted the "urban" world championships for several years. Apparently this annoyed some in Asia with the UCI outsourcing its federal structures to a corporation
Motors mattered. This is binary, either a bike has one or it doesn't. It's different from anti-doping where theoretically either someone is clean or doped but in practice the bio-passport is Bayesian. Experts assess probability and the determined can try to game the system by microdosing and so on. Whether the benefits are worth the costs is another matter but with motors there's no probability. Dismantle every bike, X-ray every rim, smash frames to smithereens if you have to – and be seen doing this – because the sport's reputation is at stake and this has no price. But the UCI's response was probabilistic, to scan in the hope of detecting likely magnetic fields and by extension to ask us to put faith in the process. Could someone still use a motor and hope to get away with it? Just asking this question is fatal for the sport's credibility
Lappartient didn't promise radical change, it was safe to vote for him too. He only announced his candidacy having sounded out the small electorate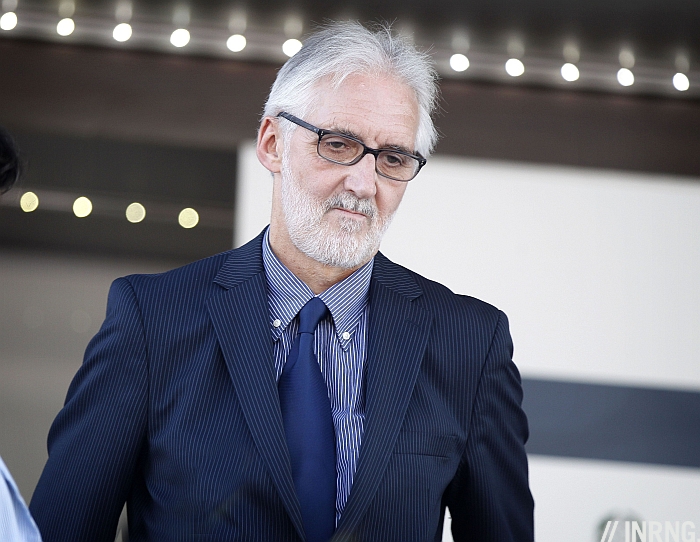 Cookson built a record to stand too on. His first achievement was not being Pat McQuaid, to come in and stop the UCI's disastrous ability to act like an mining enterprise that could only dig deeper whenever it fell down a hole and the charred remains of bridges were mended with the likes of WADA. Still it's hard to separate what he achieved from what was going to happen anyway. Previous Presidents McQuaid and Verbruggen were seen as instrumental in "globalising" the sport but this was during an era when the world globalised anyway, whether trade with China or an era when copies of Harry Potter are translated to sell all around the world. Similarly some of Cookson's achievements enjoyed a strong tailwind, parity for the number of medals for men and women at the Olympics is good but about time rather than a result achieved against the odds. Still he can pack his bags in Aigle knowing he leaves the UCI a better place than he found it with healthier finances, a more transparent culture, more predictable thanks to more input from legal counsel and none of the bizarre wars with the likes of WADA or taking journalists to court.
Selectorate
There's a danger in rationalising all of this, to imagine a ledger of debits and credits with the UCI electorate carefully balancing Cookson's record and Lappartient's promises, like they're somehow Justitia incarnate. Logically this doesn't stack up because they told us Cookson was the answer in 2013 only to switch massively four years later. Instead votes get swayed not just out of frustration with the incumbent but because of promises too. For example Lappartient wants to appoint the World Championships to Africa during his first time and this could have cheered many an African delegate.
Same same but different
More links Cookson and Lappartient than separates them. As stated here before this was a contest between a Briton and a Breton; the head of British Cycling versus the head of the French federation. Lappartient wants to ban Tramadol and Cortisone, Cookson probably did too although he was vague on this… although perhaps he was realistic? Either way we're talking Coke or Pepsi; McDonalds or Burger King. Both importantly were backed during their ascent by Igor Makarov, this blog's favourite Russian oligarch. Makarov funded the European Cycling Union which has been presided by Lappartient, the Russian also called for Cookson in 2013 and famously hired private detectives to build a dossier against McQuaid. Just as Cookson did things that might have happened anyway we could see Lappartient's calls that ASO "must do more" for women's cycling turn into reality. That's because it makes good business sense and the two-day test that was La Course worked with big audiences and smooth logistics rather than because someone in sports admin wished it. But things like this need to happen especially as Lappartient saw several women's races fold in France during his time as French President.
So what's next?
Plus ça change, plus c'est la même chose as they say in French: the more things change the more things stay the same. Whatever struggles Cookson faced Lappartient must now assume them. The UCI's weakness is institutional rather than presidential and the Congress could have elected Niccolò Machiavelli, Baruch Spinoza or Dale Carnegie and the UCI would still face the same stiff headwinds. As said here before it's a mid-sized governing body with an HQ tucked behind a retail park, it is not FIFA or the IOC. Instead think of basketball's FIBA… when normally the NBA comes to mind as the body that controls the sport. The UCI sets the rules but only governs by consensus, if ASO or RCS says non and no then it has to retreat and it's backed down when teams have united too. This could be where a skilled operator can make a difference and we'll see what Lappartient, a career politician, can do.
Many make the equation that Lappartient is French therefore he's ASO's stooge. Up to him to demonstrate otherwise. Certainly Christian Prudhomme was delighted he was running. But he's had his run-ins too, trying to get more money out of ASO to back the French federation (the result: some more, but not much) and his call for the Tour de France to have national teams probably had everyone in ASO's canteen laughing out loud.
Conclusion
Cookson's first achievement was not being Pat McQuaid, whatever the Irishman's achievements there was a backlash to eject him. Cookson unseating the incumbent in an bitterly contested election was set the precedent that would duly see him ejected in Bergen… something Lappartient may well mediate on. The Frenchman doesn't start from this same position as he's not a big change candidate, he's been senior inside the UCI for years, a safe switch. He's continuity as one male cycling insider from north-western Europe takes over from another at the top of a sports governing body that struggles to govern parts of its sport so don't expect radical change starting tomorrow. There are some easy wins like highly visible efforts to check for motors and tightening up the Tramadol and cortisone are valid ideas for pro cycling but ought to be done anyway rather than the stance of a visionary.