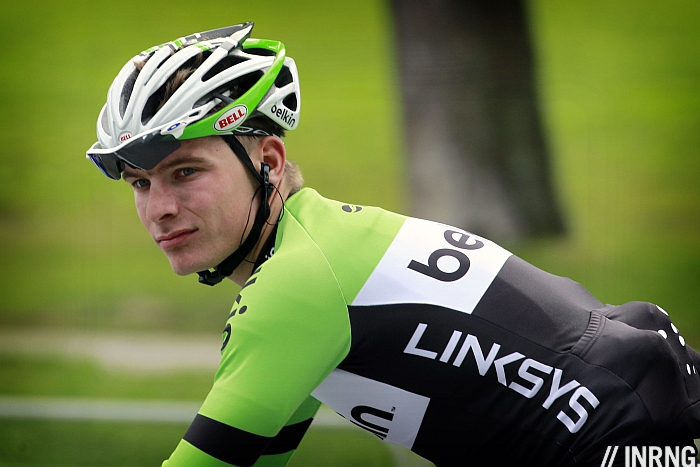 Team Belkin won all nine stages of the Tour of Hainan with Moreno Hofland winning the overall. It's an impressive feat to win all stages and the overall. Perhaps it's been done before. Certainly the 1977 Vuelta a España saw Freddy Maertens winning 13 stages on his way to the overall and in 1984 Laurent Fignon won the Tour de France whilst his Renault-Elf team won 10 stages.
Away from the podium ceremony It's also an interesting strategy for a World Tour team, they get publicity of course but also points in this Chinese race.
In times past teams have recruited riders with points earned in Asia but now Belkin went to Asia and won plenty of points.
Points Demand
At one point there were 17 teams chasing 18 places in the World Tour but Europcar are now the 18th team. It means there's little need for teams to recruit riders with points right now. A year ago these points where valuable currency when squads were competing for promotion and relegation. It's likely that points will soar value in 2014 given Fernando Alonso and Oleg Tinkov have plans to create new teams meaning the possibility of 20 teams chasing 18 places.
It's more subtle as points held for two years and teams signing riders now will often recruit on a two year contract meaning their points will matter for qualification in 2015. But right now it explains in part why some riders in the UCI's top 100 like Greg Bole and Simon Špilak have no contract for 2014 despite points to their name.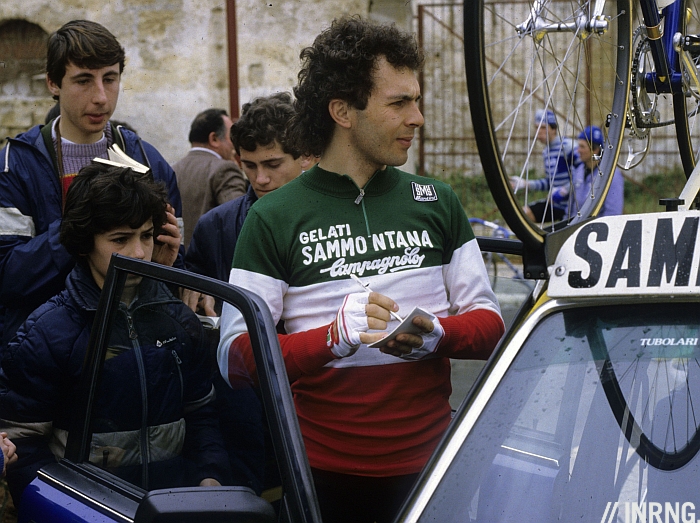 Famous Names in the Peloton
Back to Hainan and Moreno Hofland. If you think Moreno isn't a very Dutch name, you'd be right. Instead he's named after Moreno Argentin, the four time Liège–Bastogne–Liège winner. There are quite a few riders named after other cyclists, you'll spot a few in Holland and Belgium. There's also Europcar's Giovanni Bernaudeau. The son of team owner Jean-René, he was named after Giovanni Battaglin after Bernaudeau had gone through an Italian phase including success in the Giro.
You might think OPQS's Gianni Meersman was also named after a rider but it turns out he's just named after a restaurant. "My parents were thinking about a name for me whilst they were eating in an Italian restaurant, which was called 'Gianni'" he told website Daily Peloton.
No job for Horner?
Talking of old champions, it's still astonishing that a grand tour winner can't find a job for 2014. Perhaps Chris Horner has a contract but if he did then you'd think it would be worth boasting about before the media goes into hibernation? Which suggests he hasn't got a ride.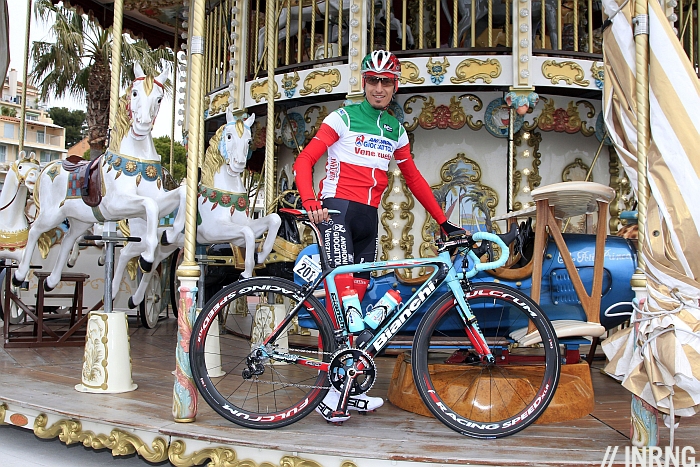 Astana set to break MPCC rules
Horner's problems include his age and worries about skeletons in USADA's cupboard. But perhaps Astana could give him a job? After all they've signed Michele Scarponi for 2014 and now we've got news that Franco Pellizotti is joining too. Pellizotti is supposed to be blocked from joining the Kazakh team until May 2014 under the rules of the Movement for Credible Cycling, a self-regulating group of teams. But cyclingnews.com's Stephen Farrand reports:
"Astana appears ready to try to bend the MPCC rules by signing a contract with Pellizotti that begins on January 1 and allowing him to wear the Astana jersey and attend training camps."
Astana accept Pellizotti cannot race until May 2014, cyclingnews.com
This isn't bending the rules, it's breaking them. Here's the MPCC's Rule 2:
"Can't hire, until two years, a rider tested positive and suspended more than six months"
Note the word hire which also appears in the French rules, engager. It's not about racing, any recruitment that is specified.
MPCC Rules
The MPCC rules are clear in this case but the rules need a redraft. The text is clunky. Take Pellizotti who can swim through another loophole. In French Rule 2 says you can't hire a rider involved in doping affairs that have got a ban of more than six months but in English it says a team can't hire "a rider tested positive and suspended more than six months". Spot the difference? One says doping affairs and the other says tested positive and these are subtly different. In French any doping case is involved but in English only positive tests are cited, surely a mistake given riders can be sanctioned without testing positive, for example Pellizotti was caught by the bio-passport.
Court of Arbitration for Sport
Perhaps such loopholes could be tested at the Swiss-based Court of Arbitration for Sport. The CAS is a useful institution to resolve sporting conflicts without clogging up the courts. Did you know cycling is second to soccer as the biggest user of the CAS? You do now.
But justice needs to be seen to be done and the CAS website seems to be full of missing rulings. The ruling that let Katusha back in the World Tour earlier this year has been pulled down after it contained some typos but it never went back up. More recently El Pais has reported Bjarne Riis won a case against the UCI over its ban on riders returning from doping scandals to earn sporting value points for the the team. But there's nothing online.
Riis vs UCI
If Riis has won the case it's a small victory for anti-doping. The UCI's rule – never made public – said that a rider returning from a doping ban could not earn sporting value points for their team when it came to counting rider points to rank teams for their licence applications. This blog first pointed out the rule could not stand back in 2012.
At first glance this extra punishment looks good but the UCI was going beyond the WADA Code's provisions with longer punishments than a ban. By winning the case Riis has done his bit to strengthen WADA's position as the ultimate anti-doping agency rather than letting different sports make up different rules.
French Football Tax Strike
Having covered the topic of tax and why it's a handicap for French teams the other day, I've had a couple of emails asking about the new 75% applied to football and whether it'll hit French teams. To explain, French President François Hollande had a campaign pledge to introduce a new top rate of income tax at 75% but he's struggled to implement it. Instead the tax now falls on employers who pay very high salaries and this means football clubs have to pay for their stellar wage bills but it applies to all businesses. It's annoyed the French clubs who have called a strike and won't play certain games.
Only no French pro cycling team need worry because no French cyclists are paid enough to become liable. It could be an issue in the future if one of today's golden generation achieves the alchemy of turning promise into results but should this happen the rider will probably sign for a foreign team anyway, just as most of France's best footballers play in foreign leagues.