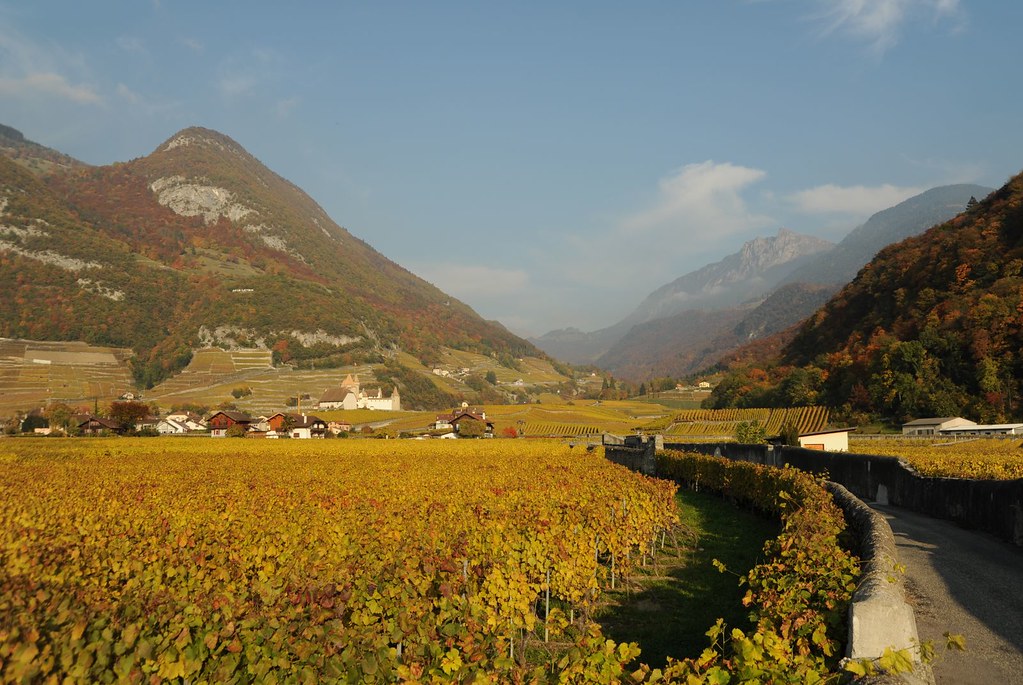 Brian Cookson could be forgiven for the distractions. As the vineyards around Aigle see the leaves turn and the autumn sun illuminates the Alpine peaks, the temptation to head outdoors and explore his new roads around the UCI's Swiss HQ must be real.
But it seems the new UCI President's been busy or at least giving the impression of activity. One basic rule of corporate communications is to say what you're going to do, tell people when you're doing it and once you've done it let everyone know you've finished the job. In this spirit this blog post will look at the UCI's announcement yesterday and see what its doing and where it's going.
Earlier this year Pat McQuaid said it couldn't be done – "the rules don't allow us to do that" – but Brian Cookson is set on an independent anti-doping agency. Yesterday's UCI press release announced plans to create "a clear roadmap for setting up an independent UCI anti-doping operation in 2014". But it'll be interesting to see what this independence actually means. Three tests of independence:
will cycling's anti-doping effort be reliant, in part or wholly, on funding from the UCI?
will it have a separate office away from the UCI's HQ in Aigle
will their be any oversight of this agency from the UCI or the ability to nominate staff?
We'll see what comes down the tracks but perhaps the independent agency will never be totally independent of the UCI.
Talking of independence, the Independent Commission is revived. This was a panel of experts hired in the wake of the USADA verdict to get the bottom of what the UCI did and knew during the Armstrong years. Only it was not independent at all, the UCI shut it down following an agency turf war and just as the commission started to ask some awkward questions. But it's now back although what form it takes remains to be seen. Again three questions:
why was Armstrong allowed to ride in 1999 when the UCI's rules stipulated an immediate suspension?
if the UCI knew of suspicious EPO tests why did it only give Armstrong the minimum number of tests possible?
Can we finally see the mysterious receipt for the Sysmex machine and Armstrong's donations?
You might have seen the stories of private security agents on standby for Cookson's election marching into the UCI right after he was voted in to take control of the UCI's IT systems. We see this in politics and business where a new government or executive team comes in and makes sure to pin the mistakes of the past on the previous lot. But this time there's a clear issue to address and it'll be interesting to follow, the idea is help improve trust in the UCI, a point I'll return to below. This work will also overlap with ongoing efforts for a sort of "truth and reconciliation" plan but as an informed reader noted on here yesterday:
"I think the difficulty about an amnesty is that if you do it, what about other athletes that has been sanctioned in other sports?…. If a basketball player is sanctioned for doping and see that a doped bike rider has benefitted from an amnesty, I think the concept of harmonization and fairness is a bit lost."
– Frédéric Donzé, WADA
The third component is an "International Development Commission to review the wide-ranging work of the UCI in this field including the role of Global Cycling Promotion and the World Cycling Centre". It's interesting to see the UCI's race promotion business being viewed through the same lens as the WCC, it's velodrome and training plan for riders from around the world and you could extrapolate that the UCI will turn GCP into GCD, global cycling development.
The fourth element was women's cycling. Cookson moved quickly to appoint Tracey Gaudry as UCI Vice-President and she's leading a review into improving this area of the sport with more details to come this week. The announcement is saying we'll know who has been appointed and what the objectives are so this is more "here's what we're doing" rather than firm plans for change.
Finally the salary. Nobody knew how much Pat McQuaid earned but now it's been revealed he was on 450,000 Swiss Francs a year ($500,000). Brian Cookson will have a salary of 350,000 Swiss Francs ($390,000). It's unclear what other allowances he gets, McQuaid also had a house with stunning views of Lake Geneva and the Alps and presumably Cookson will also need a place to live too. For me the revealing point here was not the amount Cookson or McQuaid earns, it's that Cookson chose to tell us what McQuaid was on, almost as if he's still defining himself against the old bogeyman.
Now back to trust, having mentioned the salary on Twitter yesterday some were quick to ask whether McQuaid or Cookson could loot money in other ways. The replies were not a representative sample of all fans but they do suggest a problem with the UCI and that the President is seen as someone taking from the sport rather than giving to it. But that's the UCI's challenge. It's said what it wants to do but now doing it will be the hard part.
Staff changes
In addition to the press release we've seen more changes, with lawyer Philippe Verbiest – never an employee – losing his role as advisor legal advisor. In comes Antonio Rigozzi, a Swiss lawyer who specialises in sports arbitration law – his name might be familiar as he helped Alberto Contador lose at the CAS. Another exit is Christophe Hubschmid, the directeur général and number two in the UCI organigram. Hubschmid was the mastermind behind McQuaid's Moroccan nomination and other triumphs meaning his departure was inevitable. Cookson's brought Martin Gibbs from Britain as a new "Chief of Staff".
Conclusion
Saying what you're going to do – whether reforming a governing body or telling your friends you will ride 200km tomorrow – is a commitment mechanism and yesterday's press release put a timetable to events too. But a press release is one thing, the hard part has yet to come with so many details to sort out. So far, so good.
Main photo: Flickr's Eric-P
Update – comments are temporarily turned off on this page. It's for boring technical reasons.