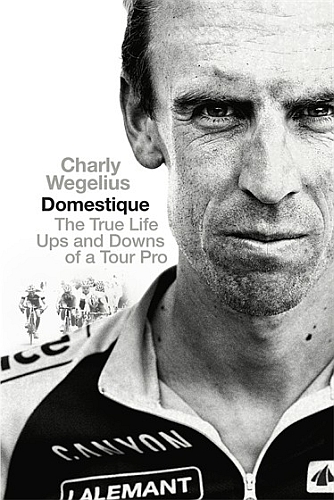 Having covered Va Va Froome's look at the rise of Chris Froome it's now time to look at a rider who never once enjoyed a victory salute in his pro career. In Domestique Charly Wegelius tells the story of riding in the service of others and how he made a career out of it.
Domestique by Charly Wegelius
The book is written with Tom Southam, these days a writer but formerly a pro in Italy and both banned from the British team for life, more of which later.
"Skinny little me had two of the managers of fucking Mapei stopping by for a chat. I was like a dog with two dicks."
How much is Southam's voice and how much is Wegelius isn't clear but it's well written, the prose has some swagger at times which brings things to life but isn't for all. The prose is like smooth tarmac and you roll over the 300 pages with ease. There are some great observational details, for example the Vuelta's field is likened to "the crew of a pirate ship", full of weary and unmotivated riders looking to redeem a season, "either riders didn't want to be there or they were desperate to perform."
Domestique is French for servant or butler. Most of the 500 or so pros in the World Tour squads fulfil these duties but there are only a few who stand out for their regular service, able to pace their leader in the high mountains when almost everyone has been dropped or to start revving the engines in a crosswind. Think domestique de luxe or even lieutenant rather than pack fodder when it comes to Wegelius. Many fans can appreciate the jobs involved but the book gives a good introduction to the role although this is about Wegelius's story and never a technical manual, don't read it for tips on how to fit bottles in your jersey or the correct wattage to chase down a breakaway. Instead this is the story of riding in the service of others.
Despite the proximity to the stars there are few indiscretions. If he's no longer riding in the service of Danilo Di Luca he remains loyal to his leaders. Di Luca is portrayed as a good leader, able to motivate the pack and attend to individuals. I can imagine you're thinking "but he's a doping so-and-so" right? But Wegelius is assessing the man and not the sportsman, the room mate and not the villain. We see the contrast to Cadel Evans who is portrayed as a prickly, almost Diva-like character who struggles to assume the burdens of leadership and gets anxious if things don't go his way. But Wegelius is a steady character; if you want a wilder tale, try Racing Through the Dark by David Millar.
Some will find the subject of doping is omitted. When he fails a haematocrit test for natural reasons he goes from panic to depression, via a British journalist in a car chase. The spectre of doping is only issue for him when it's an issue for him. He suggests the lawyers have been censoring parts but Wegelius is playing the role of footsoldier with team orders rather than a general or a politician, he didn't have time to resent the war because he had a job to do.
Several pages are dedicated to the 2005 World Championships where Wegelius is riding in British kit but racing under Italian team orders. Since British leader Roger Hammond won't win, Wegelius, based in Italy and riding for an Italian team, sees a chance to earn some Euros. If anything the book dwells too much on this point, labouring home the idea that a pro rides all year for a trade team and by implication the oddity of patriotism and "public service." British Cycling was changing from being the "whipping boy" to the track-and-Sky operation it is today and Wegelius and Southam are, like the naval officers in Candide, made into examples pour encourager les autres. With hindsight you can see the scandal was as much a question of timing as anything else, had he done it before then nobody would mind and a few years later Britain was serious about being competitive in the sport. Indeed we only need to look to the Olympic when several foreign riders were working for Team GB in the London Olympics road race.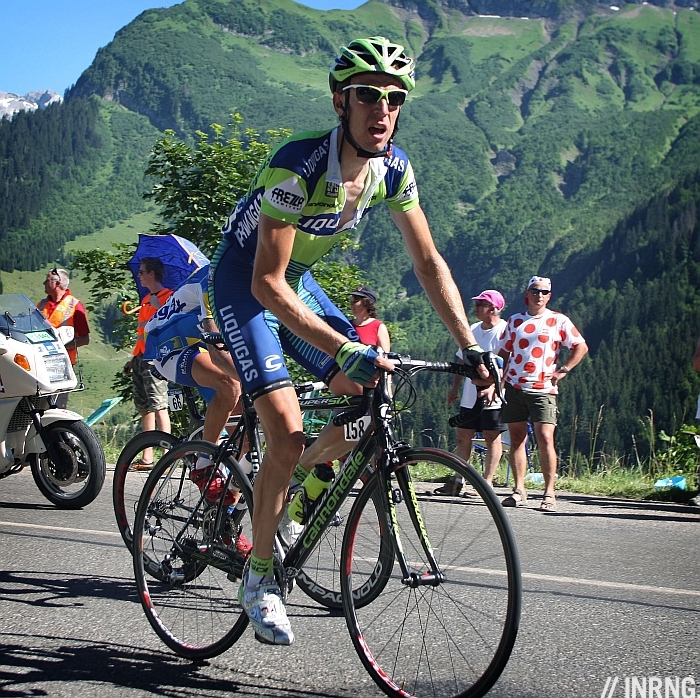 Wegelius starts far from pro cycling and wants to be in but the more central he becomes the more he starts to push away. At first the boy is buying Michelin maps to place himself in the Alps, "Bourg d'Oisans wasn't… just something out of a Tolkien book" but the more fantasy becomes reality the less attractive it becomes. By the time he is an established pro with a valuable contract he's becoming disillusioned, the shiny exterior is dull on the inside with inane team mates, cheap hotels and bad management. The Tour de France becomes a race to avoid. The more he becomes a domestique, the less he feels at home. But isn't that like all jobs? Boyhood dreams of becoming an astronaut see exploration and adventure replaced with technical functions, the reality is not the same as the promise. Actually no, because for all the professionalism of pro cycling, the job is insecure, selfish and the peloton is canine-simple when it comes to values of loyalty, survival and acceptance. It's this aspect that Wegelius conveys well. Behind every pro career there's an elite CV of U23 success and Wegelius tells the tale of a rapid rise up the ranks but as ex-pro and TV pundit Paul Sherwen reminds him in a phone call when he signs his first contract, making it as a pro is all about getting a second contract, a state of permanent anxiety and inner tension that's far from unique to Wegelius only it's a tale that's often ignored. For all his troubles Wegelius succeeded, he says there was no pressure to dope, often earned good money and had a career that lasted over a decade.
Summary
There's a glut of British cycling books on the market, cashing a wave of popularity with Olympic success, Bradley Wiggins, Mark Cavendish and now Chris Froome. This story is the antithesis, there are no sequinned yellow jerseys and gold medals, in fact there's little fame and recognition. Patriotism is overvalued for Wegelius too which only makes the book more universal for an American or Australian audience.
The contrast with Va Va Froome is worth noting. Whilst I grew frustrated reading the phonebook list of Froome's race results, Domestique zooms in on just a few performances, sometimes only one a year. It's the experience and the story that matters more than the actual result. Perhaps some will find frustration with his account of the 2005 worlds or the way doping is an afterthought but perhaps that's the point, Wegelius is giving his view from a decade inside the peloton. You'll learn plenty from this book and hopefully enjoy it too.