Jumbo have had a great weekend, winning both stages of the Tour de France and taking the yellow jersey, the first time in 30 years for a Dutch rider. It's a publicity bonanza and good news story for Jumbo, a chain of Dutch supermarkets expanding into Belgium right now but do you know what Visma does? And do you know your CCC from your Cofidis and what the EF in EF Education First stands for?
Jumbo-Visma: Dutch supermarket chain Jumbo – say Yumbo – is family owned and growing fast across the Netherlands to become one of the leading food retailers. It's now expanding into Belgium. The supermarket's payroll had been managed by a firm which was recently taken over by a Norwegian software and services firm called Visma… which has now come on board with the cycling team too after the connection was made at work.
Team Ineos: after Sky was taken over by Comcast last year, the takeover led to a review and sponsor pulled out and the search was on for a new sponsor and ended with Ineos, a privately-owned British petrochemicals firm, buying the team. First created by Jim Ratcliffe mortgaging his house to buy up unloved chemicals factories from oil companies like BP and improving them to the point that the company is now involved in oil and gas extraction as it needs its own energy to power its plants around the world. Unless you're in the market for a bulk delivery of, say, polyethylene, you can't buy Ineos yourself and the sponsorship seems to be more about Ratcliffe, a sports fanatic and Britain's third richest man, enjoying himself rather than a disciplined corporate marketing project.
Deceuninck-Quickstep: Deceuninck is a Belgian maker of PVC windows and cladding, mainly for industrial and office buildings and has sales across Europe and North America, it's on the Euronext stock exchange with a market value of €280 million today. Co-sponsor QuickStep may seem quintessentially Flemish but belongs to a company founded in Amsterdam… Amsterdam, New York called Mohawk Industries, a giant supplier of commercial and residential flooring. It all vibes construction sites which might explains the blue overalls team kit but Zdeněk Bakala is the majority owner and the Czech billionaire tops up the funding the team as well giving them a white collar touch.
Team Sunweb: Sunweb is European holiday tour operator that is part of the Swiss-Dutch Sundio Group, a Dutch company with its HQ in Switzerland. Holiday makers in Northern Europe buy packages online to fly south: the sun via the web. It's a big company with sales of €600 million a year and last year took over a million people on holiday. The team's DNA is Dutch but they fly under a German flag, presumably to help tap a big consumer market.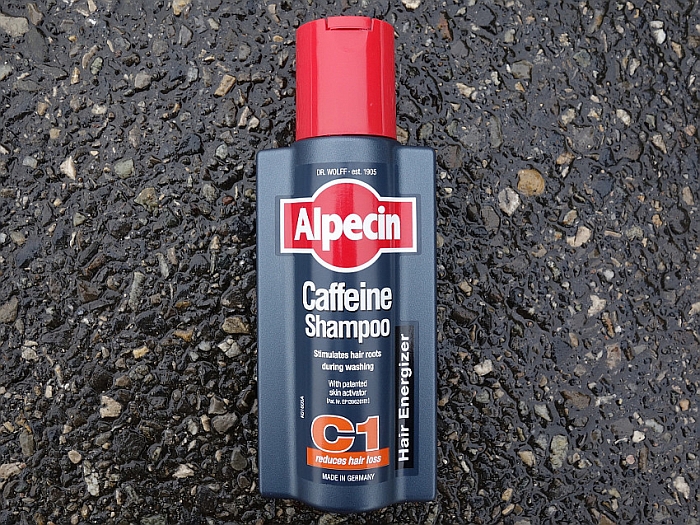 Team Katusha-Alpecin: are a Swiss team of sorts but under the UCI rules a team can register under any flag it wants and this switch from a Russian identity sees the team trying to distance itself from its image as Team Kremlin and there is a Swiss connection as team owner Igor Makarov, a Russian billionaire oligarch, has moved his business in Geneva too. They're not Team Heidi, after all Katusha is the diminutive version of Ekaterina, Catherine in English, and a famous Soviet wartime folk song in Russia which still gets patriotic hearts stirring today. In English you'd call them Team Kathy but it's not just a name, they've launched a clothing brand too. They're joined by Alpecin, the German brand of caffeinated shampoo. The squad's future is uncertain with talk of the Katusha element reducing, the once "Russian cycling project" could lose Ilnur Zakarin to CCC.
EF Education First: is a language education business that was started in Sweden and now HQ'd in Switzerland, presumably for tax. EF Education First sounds repetitive but the initials EF actually stand for Europeiska Ferieskolan rather than Education First, Swedish for "European Holiday Schools" because this is what the founder Bertil Hult first named his venture and it's grown to a big business making the Hult family billionaires. The team has changed its name every year since inception but this should end now as the team has been bought by EF outright from its founders, including team manager Jonathan Vaughters and there's now only a trace of argyle on the kit which is made by Rapha and their influence with the bright jersey design and sombre shorts is evident.
CCC is a Polish footwear retailer with some manufacturing too. It started in the 1990s as Cena Czyni Cuda which translates as "the price makes wonders" and it's a philosophy that's sustained the company ever since, it stamps on costs whether in the supply chain or the retail experience. Visit a store and boxes are piled high with shoppers taking out the shoes themselves to try for size rather than an assistant shuttling back and forth between a store room, this means more retail space and fewer staff. It also appears to hold a perpetual "70% off sale" which adds to the discount vibe. All this has made ex-cyclist founder Dariusz Miłek a billionaire and CCC is one Poland's biggest firms. What started in Poland is now international with a push into Germany, Russia and Switzerland recently and the pro team helps with marketing.
Groupama-FDJ is 50-50 joint venture owned by its two sponsors. If you want to sound très French then pronounce it it Groupama-FDG. Groupama is a giant French mutual insurance company with a rural logo which hints at the original name Groupe des Assurances Mutuelles Agricoles. FDJ is short for La Française des Jeux. It's the French state lottery but only just, as it's in the throes of privatisation this summer. Team figurehead Marc Madiot is a patriot – he'll blast the French anthem on the team bus for Bastille Day – but with a keen sideline in Americana thanks to his cowboy boots and a Corvette at home – and values national champions to the point of removing sponsor logos from their jerseys so sacrosanct are they.
Bahrain-Merida bring some royalty to the sport, it's sponsored by the eponymous island monarchy from the Persian gulf with his excellence Sheikh Nasser bin Hamad Al Khalifa (pictured), a member of the ruling royal family as the team owner and someone this blogger better say nice things about because you can get jailed for tweeting criticism. It's got state partners from the Bahraini oil company, an aluminium smelter and other agencies and new for 2019 is motorsport and manufacturer McLaren, controlled by Sheikh Nasser's brother Mohammed. Merida is a Taiwanese bike manufacturer listed on the Taiwanese stock exchange and run by the Tseng family, it started out making Raleigh bikes under licence and now owns 49% of Specialized. Like many Asian manufacturers today it wants to stop OEM work and make and sell its own goods to enjoy higher margins.
Bora-Hansgrohe is a German team sponsored by two Mittelstand manufacturers. Bora makes kitchen extractor fans with the selling point and patent that the fans are located beside the cooking hob rather than above them and the firm has experienced prodigious growth since it started sponsoring a team – the corporate website is part the story of the firm, part the team – and the firm really buys into the sport, a few weeks ago the road in front of the corporate HQ was paved with specially-imported French cobblestones, laid by apprentice workers from the Roubaix region. Hansgrohe make plumbing parts like taps and shower heads and if they have a Germany history since being founded by Herr Hans Grohe in 1901 are these days majority owned by US conglomerate Masco. The silent partner is Specialized, the influential bike brand was instrumental in bringing Peter Sagan to the team.
Mitchelton-Scott's headline sponsor is a winery in Nagambie, Australia and a business belonging to team owner Jerry Ryan who's become one of Australia's wealthiest people thanks to his Jayco caravan business – these days Australia's largest vehicle manufacturer – and an astute investment in the Walking With Dinosaurs franchise, the result of which is wealth and he's generously ploughed a lot of this back into Australian sport, including this cycling team. Normally alcohol sponsorship is forbidden in France but the team isn't troubled in the Tour de France because the winery is also a hotel and spa that caters for functions and weddings but the team is still hunting for a naming rights sponsor. Scott is a Swiss-American sports brand, registered in Switzerland but with a US heritage and if you know the bike frames they also make skis, ski poles and accessories for dirt motorbikes like body protection, goggles and more.
Astana was the capital of Kazakhstan, a gas-rich former Soviet state that's the size of Western Europe but the city has been renamed Nur-Sultan in a tribute to the country's former president, as if they wanted to broadcast to the world their public institutions are under the sway of a personality cult. There's been a small change with the team having been funded by the state sovereign wealth fund Samruk but when wages dried up the team was moved under the roof of the Presidential Professional Sports Club which is what it says it is and includes football, ice hockey, basketball and boxing teams. You can't buy some Astana, the team rides to promote the country, a bid to counter the "Borat" image of Kazakhstan and pesky reports about dictatorship and poor press freedom.
Cofidis have a roster bigger than some World Tour teams and a budget of €10 million, huge for a second tier Pro Continental team. Cofidis is a consumer credit company that specialises in the lower end of the market and sometimes gets bad press for predatory practices. The firm's HQ is in northern France and now has operations in Italy and Spain and beyond which explains the recruitment of riders like Jesus Herrada and why Elia Viviani is said to be joining for 2020.
Team Dimension Data for Qhubeka: is sponsored by a corporate cloud computing and IT outsourcing firm from South African with an international history. "Di Data" used to be traded on London's stock exchange before it was acquired by Japanese telecoms giant NTT and now the Dimension Data brand has been replaced by NTT, see the Tour de France's data partner, but oddly the team rides on as Dimension Data for the rest of the year which suggests they're not exactly the sponsor's priority marketing channel. Since last year the team has lost accountancy giant Deloitte but gained blue chip Alcatel-Lucent. There's also Nederberg, a South African winery, and the team retains the partnership with bicycle development charity Qhubeka.
Lotto-Soudal is the longest continuous team sponsorship in the pro ranks with Lotto, the Belgian state lottery, backing a team through various name changes over the years ever since 1985. Soudal is a Belgian business making adhesives and sealants, a staple in DIY stores in Europe and beyond and the team has done some amusing sponsorship videos to highlight this, a means to bring alive otherwise dull products. Despite the pedigree and the government backing this is firmly Belgium's second best team. The team has just said it'll have two jerseys, a Lotto-Soudal one for racing in Belgium and Soudal-Lotto for races abroad which makes sense since Lotto tickets can only be purchased in Belgium while Soudal is sold everywhere.
UAE Team Emirates is backed by the United Arab Emirates, a federation of seven emirates or kingdoms with Abu Dhabi as the capital and it also includes the city of Dubai. They were briefly the lowest budget team in the World Tour thanks to an in extremis rescue after Chinese sponsorship fell through but Emirates, the regional airline, has come onboard and brought millions in cash support: the team went from almost vanishing to one of the most wealthy and with a blue chip corporate name onboard.
Movistar is a mobile telecoms operator with activities in Spain and Latin America as well as in the UK and Germany under the separate O2 brand. Their rider roster reflects this geographic distribution perfectly with a Spanish core of riders from across the country plus Nairo Quintana of Colombia, Richard Carapaz of Ecuador, Andrey Amador in Costa Rica and Jasha Sutterlin of German, he's linked to the team also via bike sponsor Canyon. There's talk Giro winner Carapaz will go to Ineos but Movistar can match or beat the offer and they might have to, he's great for their local marketing in Ecuador.
Trek-Segafredo is the combination of US bike brand Trek and coffee roaster Segafredo. Trek should be familiar while Segafredo is an Italian coffee giant controlled by founder Massimo Zanetti that floated on the stock exchange in 2016 and worth €205 million today. They're said to be signing Vincenzo Nibali for 2020, the Italian sponsor keen to have an Italian star.
Ag2r La Mondiale is a French social insurance company, offering health insurance, pension plans and life insurance to savers in France which partly explains the blue and brown kit as it's terre et ciel, or (brown) earth and (blue) heaven. It's mutually owned and merging with Matmut, another mutual, to becocme one of France's largest financial companies.
Total Direct Energie is an alternative electricity generator and reseller trying to challenge the monopoly of EDF France and hoping to use the team to reach parts of France other marketing campaigns cannot. Direct Energie was bought by oil giant Total last year and has now been rebranded and with the bigger name is coming more cash, they were close to signing world number one Julian Alaphilippe and are shopping for a big name.
Team Arkéa – Samsic (France): is the same as the old Fortuneo-Samsic team, a mutual bank with Arkéa as the parent company to Fortuneo, both with corporate names that sound like they were designed by an agency. Samsic is job recruitment agency. Both are from France's Brittany region which explains the Breton clothing design.
Wanty-Gobert: Wanty is a mini-conglomerate with activities ranging from quarrying to civil engineering and roadsurfacing, all united by large public works and the raw materials needed for these. Gobert supplies building materials like insulation or paving stones.
Comment: note how most teams remain national matters with local sponsors like national lotteries or supermarkets, it's difficult to buy many of the sponsors… but if you're living in Belgium you could have a "day in the life of team sponsors", first you've won the Belgian lotto so you can pay off your Cofidis loan and now build your own house, fitting Deceuninck windows, and laying Quickstep floors with Soudal adhesives and quite possibly some of these products use vinyl chemicals supplied by Ineos. You can have a Hansgrohe shower in the bathroom, where you can wash your hair with Alpecin one morning before going down to make a Segafredo coffee, which you bought in Jumbo, in a stovetop pot on your Bora kitchen unit powered by cheaper electricity from Total Direct Energie then slip on some CCC shoes before going to your garage to decide whether to ride your Merida, Scott or Trek bike. Out riding in a Katusha jersey, you ride along a road tarmacked by Wanty using Gobert materials and then cross into France, stop in a café for an FDJ scratchcard, and then pedal home musing whether to go on holiday to Kazakhstan or Bahrain or maybe a package with Sunweb before opting for the more enriching idea of booking a language class abroad with EF Education First, possibly in Madrid to learn Spanish where you could buy a Movistar SIM card for your phone.