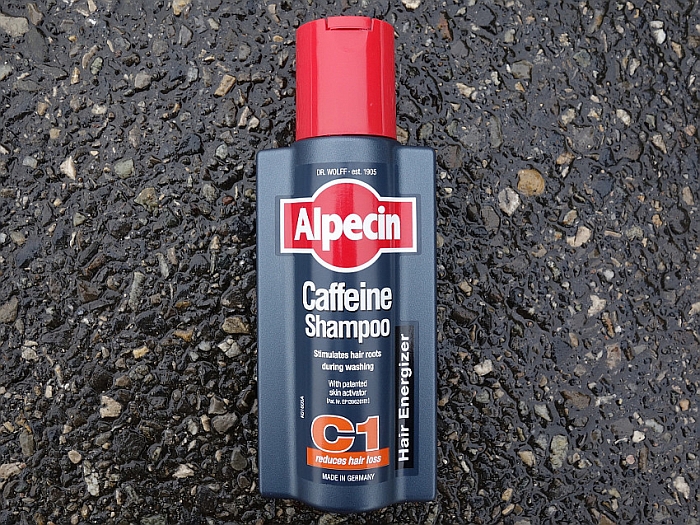 The Giant-Alpecin team is off to a great start with Marcel Kittel winning the first race of the year. New for 2015 is sponsor Alpecin, a brand of shampoo from Germany. It's got caffeine inside, the idea is it will stimulate the roots of your hair. Does it work?
Dr. August Wolff started out making pharmaceuticals in 1905 and Alpecin appeared in 1930, designed to help combat dandruff. Today over two million bottles are sold a year in Germany and the company is launching its product around the world and the cycling team is part of the marketing effort.
Unique Selling Point
It's got caffeine inside. Does it allow you to shorten the morning routine by combining your shower with an espresso? Luckily not as the stimulant is absorbed into the hair follicles rather than going direct to gut or bloodstream plus the caffeine content is smaller, about one fifth of a cup of coffee per rinse. There is a label on back warning athletes "Alpecin Caffeine can be detected in hair follicles" but don't get yourself in a lather as caffeine's no longer WADA's banned list.
Cheapskates beware because the Alpecin website advises that massaging coffee grounds into your head won't help stimulate the roots much. The shampoo has a galenic formulation to help transfer the active ingredient to the roots of the air. Some can get a headache from caffeine but having tried it there was no immediate effect.
The Science Bit
If this was a TV an actress would appear wearing glasses and a white lab coat to accompany fast-moving on-screen charts showing good things happening. But you'll have to make do with plain text on this blog. Like most shampoos, Alpecin has the usual cleansers and surfactants and contains more parabens than a Portuguese awards ceremony.
The big deal is the caffeine ingredient. The idea is lab tests on in vitro hair roots demonstrate caffeine provides protection against the hormone testosterone, a possible cause of hair loss – ask many a balding pro cyclist from the 1990s. These lab tests are suggestions and not the stuff of three-phase clinical trials so it's possible, but not proven. Perhaps if you're losing your hair you'll try anything. But it did make me worry, you're supposed to let the caffeine soak in for two minutes but be sure to rinse your hands while waiting and keep the suds off your neck otherwise you might end up looking like Laurent Brochard.
The Test
A lot easier than riding up the Zoncolan or parsing the accounts of Team Sky. A missed airport connection the other day resulted in vouchers to buy toiletries at the airport and a purchase duly followed.
The red and gunmetal blue lend a masculine touch and the bottle has a solid feel. There's a spout rather than a screwtop. The shampoo is perfumed but not too strong. It lathers up in no time, only a small amount is needed to get it frothing like a cappuccino. Despite the caffeine content there's no post-shower buzz, it's not embrocation for your head.
Conclusion
The caffeine is the unique selling point but there's no noticeable buzz. Does it work? Yes, it'll wash your hair but anything more isn't certain and it won't replace an espresso in the morning either. If it doesn't make your hair spout, purchasing a bottle will stimulate the sport of cycling.