With the new season underway do you know your Sunweb from your Sky, your Michelton from your Movistar? Do you know what the EF in EF Education First stands for? No, this isn't a trick question, the answer's below and you can also learn what CCC means as well as an explainer for all the 18 World teams for 2019.
Ag2r La Mondiale is a French social insurance company, offering health insurance and pension plans to savers in France. It's mutually owned and on the verge of completing a merger with Matmut, another mutual, which will propel it into one of France's biggest insurance companies with 650 agencies across France. The enlarged group could be renamed so watch out to see if the team gets a rebrand mid-season.
Title sponsor since 2000 and the team was founded in 1992 as Chazal
Astana is the capital of Kazakhstan, a gas-rich former Soviet state that's the size of Western Europe. There's been a small change with the team having been funded by the state sovereign wealth fund Samruk but when wages dried up the team was moved under the roof of the Presidential Professional Sports Club which is what it says it is and includes football, ice hockey, basketball and boxing teams. You can't buy some Astana, the team rides to promote the country, a bid to counter the "Borat" image of Kazakhstan and pesky reports about dictatorship and poor press freedom… and their latest rap video helps distract from this.
Title sponsor since 2007 when the team was born out of the ashes of the Liberty Seguros team which was engulfed by Operation Puerto
Bahrain-Merida bring some royalty to the sport, it's sponsored by  the eponymous island monarchy from the Persian gulf with his excellence Sheikh Nasser bin Hamad Al Khalifa (pictured), a member of the ruling royal family as the team owner and someone this blogger better say nice things about because you can get jailed for tweeting criticism. It's got state partners from the oil company, an aluminium smelter and other agencies and new for 2019 is McLaren, controlled by Sheikh Nasser's brother Mohammed. Merida is a Taiwanese bike manufacturer listed on the Taiwanese stock exchange and run by the Tseng family, it started out making Raleigh bikes under licence and now owns 49% of Specialized, but like many Asian manufacturers it wants to manufacturer and sell its own goods to enjoy higher margins.
Bora-Hansgrohe is a German team sponsored by two Mittelstand manufacturers. Bora makes kitchen extractor fans with the selling point that the fans are located beside the cooking hob rather than above them and the firm has experienced prodigious growth since it started sponsoring a team. Hansgrohe make plumbing parts like taps and shower heads and if they have a Germany history since being founded by Herr Hans Grohe in 1901 are these days majority owned by US conglomerate Masco. The silent partner is Specialized, the influential bike brand was instrumental in bringing Peter Sagan to the team.
The team started in 2010 as

Team NetApp
CCC is a Polish footwear retailer with some manufacturing too. It started in the 1990s as Cena Czyni Cuda which translates as "the price makes wonders" and it's a philosophy that's sustained the company ever since, it stamps on costs whether in the supply chain or the retail experience. Visit a store and boxes are piled high with shoppers taking out of shoes themselves to try for size rather than an assistant shuttling back and forth between a store room, this means more retail space. It also appears to hold a perpetual 70% off sale which adds to the discount vibe. All this has made founder Dariusz Miłek a billionaire and CCC is one of the Polish stockmarket's 20 biggest firms. What started in Poland is now international with a push into Germany, Russia and Switzerland recently and the pro team will help with marketing, if you've seen the Reno logo on the jersey it's the brand name for CCC in Germany.
Miłek has sponsored the old BMC team which can be traced back to 2006, the same year in which the CCC team also got underway, today's team is the r
old BMC team plus some CCC team with the old CCC team now acting as their development squad
Deceuninck-Quick Step is the new name for Quick Step and it'll take some a while to learn the spelling and pronunciation, der-kho-ninck will get you started. Deceuninck is a Belgian maker of PVC windows and cladding, mainly for industrial and office buildings and has sales across Europe and North America, it's on the Euronext stock exchange with a market value of €280 million today. Co-sponsor QuickStep may seem quintessentially Flemish but it belongs to company founded in Amsterdam… Amsterdam, New York called Mohawk Industries, a giant supplier of commercial and residential flooring. It all vibes construction sites which part explains the blue overalls team kit but Zdeněk Bakala is the majority owner and the Czech billionaire is said to fund the team as well giving them a white collar touch too.
Deceuninck's new for 2019, Quick Step's sponsorship began in 2003 but the team is an assembly of mergers over the years and can be traced back to the 1990s
EF Education First Pro Cycling is a language education business that was started in Sweden and now HQ'd in Switzerland, presumably for tax. EF Education First sounds repetitive but the initials EF actually stand for Europeiska Ferieskolan rather than Education First, it's Swedish for "European Holiday Schools" because this is what the founder Bertil Hult first named his venture and it's grown to a big business making the Hult family billionaires. The team has changed its name every year since inception but this should end now as the team has been bought by EF outright from its founders, including team manager Jonathan Vaughters and there's now only a trace of Argyll on the kit which is made by Rapha and their influence with the bright jersey design and sombre shorts is evident
The team began as a junior development team in 2003, became a pro team in 2007
Groupama-FDJ is 50-50 joint venture owned by its two sponsors. If you want to sound très French then pronounce it it Groupama-FDG. Groupama is a giant French mutual insurance company – and rival to the Ag2r-Matmut merger described above – and with a rural logo which hints at the original name Groupe des Assurances Mutuelles Agricoles. FDJ is short for La Française des Jeux. It's the French state lottery but only just as its in the throes of privatisation and we'll see if this changes marketing priorities or not. Team owner Marc Madiot is a keen patriot – he'll blast the French anthem on the team bus for Bastille Day – but with a sideline in Americana thanks to his cowboy boots and a Corvette at home and values national champions to the point of removing sponsor logos from their jerseys so sacrosanct are they.
The team began in 1997 and has kept the same sponsor all along; in 2012 it was FDJ-BigMat
Jumbo-Visma are the old Lotto-Jumbo. Dutch supermarket chain Jumbo – say Yumbo – has stepped up to the top name with a long term sponsorship deal. They're family owned, growing fast across the Netherlands to become one of the leading food retailers and are now expanding into Belgium. The supermarket's payroll had been managed by a firm which was recently taken over by a Norwegian software and services firm called Visma… which has now come on board with the cycling team too after the connection was made at work.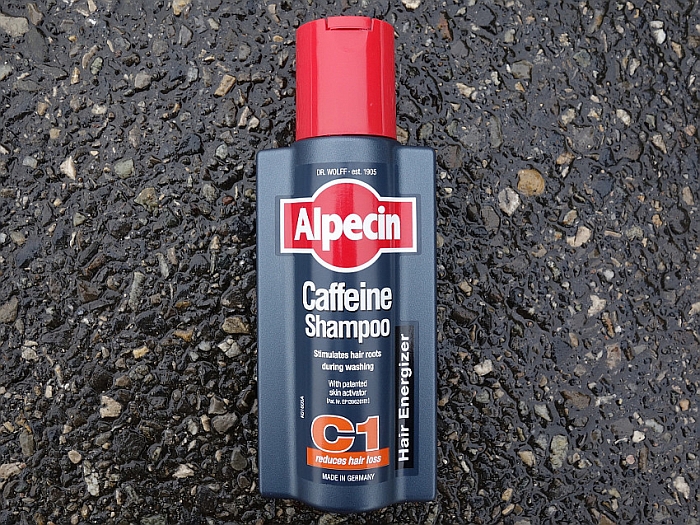 Katusha-Alpecin are a Swiss team of sorts. A team can register under any flag it wants and this switch from a Russian identity sees the team trying to distance itself from its image as Team Kremlin but a flag can only do so much. They're certainly not Team Heidi, after all Katusha is the diminutive version of Ekaterina, Catherine in English and a famous Soviet wartime folk song in Russia which still gets patriotic hearts stirring today. In English you'd call them Team Kathy but it's not just a name, they've launched a clothing brand too. They're joined Alpecin, the German brand of caffeinated shampoo.
The Katusha name came in 2009 after the team was bought ought from Oleg Tinkov's Tinkoff Credit systems team which began in 2006
Lotto-Soudal is the longest continuous team sponsorship in the pro ranks with the Belgian state lottery backing a team through various name changes over the years ever since 1985. Soudal is a Belgian business making adhesives and sealants, a staple in DIY stores in Europe and beyond and the team has done some amusing sponsorship videos to highlight this, a means to bring alive otherwise dull products. Despite the pedigree and the government backing this is firmly Belgium's second best team.
The team goes back to 1985
Mitchelton-Scott's headline sponsor is a winery in Nagambie, Australia and a business belonging to team owner Jerry Ryan who's become one of Australia's wealthiest people thanks to his Jayco caravan business – these days Australia's largest vehicle manufacturer – and an astute investment in the Walking With Dinosaurs franchise, the result of which is wealth and he's ploughed a lot of this back into Australian sport, including this cycling team. Normally alcohol sponsorship is forbidden in France but the team isn't troubled in the Tour de France because the winery is also a hotel and spa that caters for functions and weddings. Scott is a Swiss-American sports brand, registered in Switzerland but with a US heritage and if you know the frames they also make skis, ski poles and accessories for dirt motor cycling like body protection, goggles and more.
Movistar is a mobile telecoms operator with activities in Spain and Latin America as well as in the UK and Germany under the separate O2 brand. Their rider roster reflects this geographic distribution perfectly with a Spanish core of riders from across the country plus Nairo Quintana of Colombia, Richard Carapaz of Ecuador, Andrey Amador in Costa Rica and Jasha Sutterlin of German, he's linked to the team also via bike sponsor Canyon.
This is the longest standing team in the peloton with a lineage going back to 1980 and the Reynolds team with José Miguel Echavarri at the helm for most of the time before handing over to Eusebio Unzué
Team Dimension Data for Qhubeka: is sponsored by a corporate cloud computing and IT outsourcing firm from South African with an international history. "Di Data" used to be traded on London's stock exchange before it was acquired by Japanese telecoms giant NTT. The team has lost accountancy giant Deloitte but gained blue chip Alcatel-Lucent. There's also Nederberg, a South African winery and the team retains the partnership with bicycle development charity Qhubeka.
Dimension Data came on board for 2016 and the team can trace itself back 2008 as MTN, named after the South African telecoms operator
Team Sky is owned by the British media and telecoms company Sky which has recently been acquired by Comcast and as a result, marketing policy has changed and the sponsorship is being dropped and team management are busy looking for a replacement. They've long been the richest team in the sport and one of the few to publish their annual accounts.
Team Sunweb are backed by a European holiday tour operator that is part of the Swiss-Dutch Sundio Group, essentially a Dutch company but with its HQ in Switzerland. Holiday makers in Northern Europe buy packages online to fly south: the sun via the web. Just as Sky's sponsorship has ended because of a takeover, let's hope Sunweb don't follow because the company has just been bought by Triton, a German/Scandinavian investment fund but it should be ok, the investment seems to be about helping the company grow. It already turns over €600 million a year and last year took over a million people on holiday. The team's DNA is Dutch but they fly under a German flag, presumably to help tap a big market and the team has Belgian steel shutter and blinds company Renson appears on the shorts.
A quiet story of growth that goes back to

Shimano–Memory Corp

in 2005
Trek-Segafredo is the combination of US bike brand Trek and Italian coffee Segafredo. Trek should be familiar while Segafredo literally means "cold saw" in Italian but it's an Italian coffee giant controlled by founder Massimo Zanetti that floated on the stock exchange in 2016.
Formally the team began in 2011 as Leopard-Trek
UAE-Team Emirates is backed by the United Arab Emirates, a federation of seven emirates or kingdoms with Abu Dhabi as the capital and it also includes the city of Dubai, both cities with their own World Tour events. They were briefly the lowest budget team in the World Tour thanks to an in extremis rescue after Chinese sponsorship fell through but Emirates, the regional airline, has come onboard and brought millions in cash support: the team went from almost vanishing to one of the most wealthy and with a blue chip corporate name onboard. With this though has come expectations and they've signed Fernando Gaviria to make up for Alexander Kristoff's lack of results and have had management shake-up to get more results. Despite the petrodollars the team is still quasi Italian with their Colnago bikes with Campagnolo and ten Italian riders but they do have UAE national champion Yousif Mirza too.
The team can be traced back to 1990 when it was Colnago-Lampre
Notes
There's not much change on 2018, we still have a nexus of energy-rich authoritarian states as sponsors
Trek is the last bike manufacturer to have its own team, Merida and Scott are the only other industry sponsors with their name in lights as the likes of Cannondale, Giant, Cervélo among others have dropped off the naming rights radar
We're only down to two lotteries in FDJ and Lotto of Belgium with Dutch Lotto dropping out
Both French teams are backed by mutually-owned insurance firms with a rural clientèle presumably interested in the way the sport can reach parts of France that others don't
Other teams have different reaches. Consumer brands like CCC, Sunweb, Segafredo, Emirates and Movistar sit alongside companies like business-facing companies like Deceuninck, Dimension Data and Visma and these sponsors have very different names, Visma for example probably really want to offer VIP moments to clients and investors rather than become a household name