All sponsors get a note of thanks and it's time to show some gratitude to Prendas Ciclismo for their support over the last month and beyond. Their ad has been here since the Vuelta a España, back in those days when Tom Dumoulin was seen as a time trial specialist.
Loyal readers will know the British bike shop already as they've had ads here before and sell the INRNG caps, armwarmers and jerseys.
If Prendas are new to you they specialise in clothing and have a range of stock including vintage and retro items including the GS Carpano jersey, as worn by Fausto Coppi and perhaps the inspiration for today's MTN-Qhubeka jersey?
The Carpano team was created tosupport Coppi and was full of riders from the Piemonte region of Italy, the home to Coppi. Carpano was the original Vermouth, a drink of sweet wine and herbs, and from Turin, home to the Juventus football team that also plays in black and white stripes. To bring things full circle the region is the centre of the racing world this week with yesterday's Milano-Torino race and today's Gran Piemonte and before things shift north-east for Sunday's Il Lombardia race.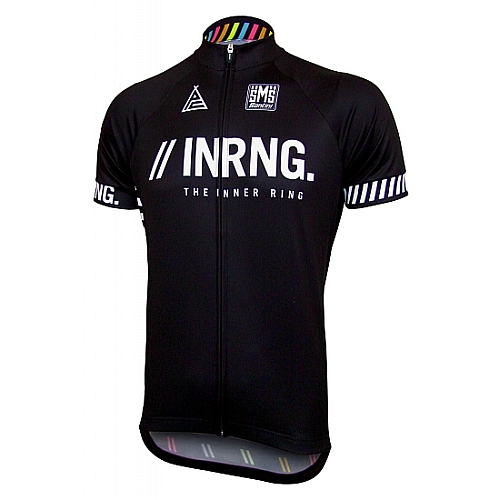 Profits from the sale of kit are split between the shop and here so as well as buying some new kit you can help here too. If you haven't shopped with them before, you'll find Mick and Andy ready to help by phone or email and I'd offer more praise but when they've sponsored the blog before comments from satisfied customers said it better. Thanks to all those who've bought kit already, it's nice to hear of fellow readers meeting up.
Some people have asked about a tip jar instead of kit, it's still under review for the tech side but advertising support and the kit works well as people get something back in return.