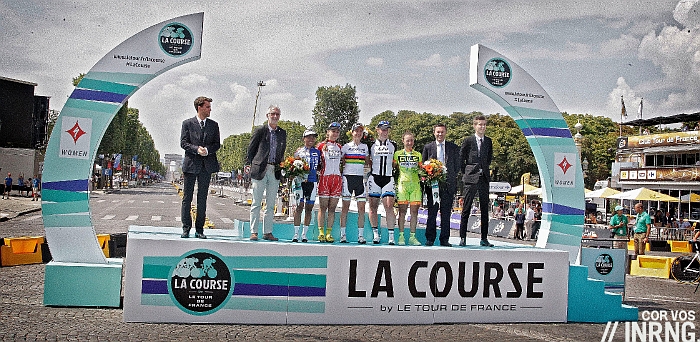 Oman – Sky think Contador is bluffing – New UCI record rules – Qatar – 70km/h e-bike
La Course by La Vuelta looks set to get the go-ahead reports AS today, all that's missing is the written permission from the UCI. The race was uncertain because the proposed date, timed to coincide with the Vuelta's arrival in Madrid, meant a clash with several other women's races and initially the UCI didn't want this.
The clash remains although the Belgium Tour has shifted by a week. It's hard not to see this as ASO getting its way, a new race is added to the calendar because it's got the backing of a big business while smaller races get bumped and will probably see few star riders part. But then again, as much as the Chrono Champenois has been a staple of the calendar, maybe it is worth backing a big race that will be on TV? Also the other event is the lesser-ranked Giro Toscana which has had poor ratings on safety. Anyway, it's only for one year, hopefully the 2016 calendar can see events spread out, not just avoiding a clash but providing a broader calendar.
The existence of a criterium tacked on the end of the Vuelta is itself a token effort. Better a race than none? Probably and hopefully it is a story of momentum which can continue and La Course or other derivatives grow from a criterium into more compelling events.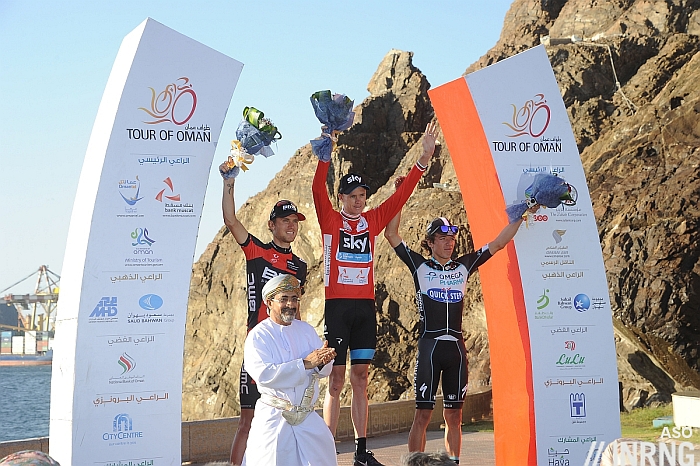 Oman on or off?
Talking of the calendar, the Tour of Oman starts soon. It's easy to see Dubai, Qatar and Oman as three homogeneous events but Oman is different, there are no skyscrapers, instead the horizon is dominated by large mountains. 2015 is slotted to be the last edition of the race, certainly the original contracts between the Sultanate make this the last race and I've not seen news of a renewal yet. Hopefully next week shows it continues.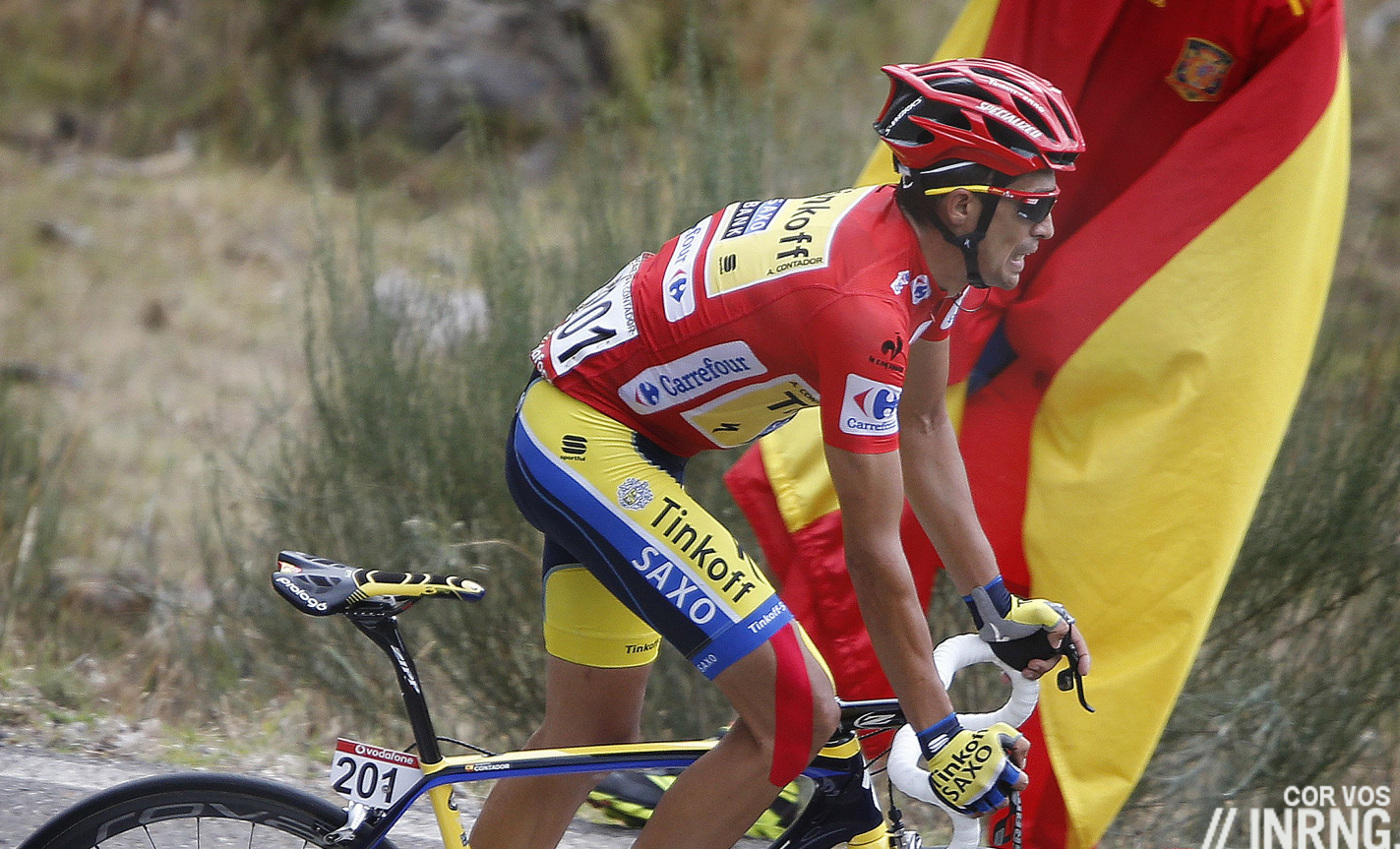 Is Contador's Giro-Tour just a bluff?
"Here at Team Sky, the truth is that we don't believe that Contador will go and do the Giro. After all, it would not be the first time that he's said one thing and done another"
That's Sky's David Lopez in Marca via my translation. He's got a point because aiming for the Giro-Tour double is a big ask and Contador has been sneaky in the past. That said Contador's bluffs have been more by omission or exclusion, winning the Vuelta after a "broken leg" that was really a very small fissure; winning the Giro after "lying on the beach" when he was still riding his bike regularly. Back in 2010 it was announced he'd slipped on a roundabout in training when, coincidentally, he'd been notified by the UCI over his positive Clenbuterol test.
This time we'll see. There might be a contract with RCS already but otherwise the decision to ride the Giro or skip it doesn't have to be taken yet. Lopez added that no matter what Contador is upto, Sky are doing their own thing.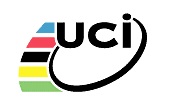 UCI Tighten Up Track Record Procedure
One thing you can't decided on at the last minute is a special record attempt on the track. If you plan to make a special attempt then a revised rule means you'll have to join the UCI's registered testing pool, submit your Whereabouts and make yourself available for the bio-passport and give the UCI written notification months in advance. If you're not part of the passport, for example you're an amateur, then you must meet the cost at your own expense. It tightens up the process and anyone going for the Hour or other similar events have to be part of the long-term testing regime which is all good… but it means that Graeme Obree or another maverick would be excluded.
The Tour of Qatar continues, a bike race part-organised by ASO but it looks more like something created by a film director with desolate landscapes and abrasive crosswinds. In some ways it sounds like some of the best racing of the year with riders going on the attack from the start and forcing the peloton to fragment into echelons. But is it promoting Qatar? It might not make you want to visit for a ride but its role is to exist as one of numerous cultural and sporting events on the Qatari calendar, recently there was the Handball world championships, next week they'll be an orchestra or a travelling art collection. It's not new, many a ski resort in France borrows the Tour de France for example the same purpose, to ensure there's a show on the agenda during the summer holidays.
Is the Tour of Qatar good prep for the classics? Evidently otherwise the likes of Tom Boonen, Peter Sagan, Fabian Cancellara and others would not be there. But since the race began in 2002 only three winners of the Omloop Het Nieuwsblad race have ridden in Qatar. In other words Qatar has not been an immediate or essential guide to form for the upcoming races, it seems to be more about laying down a foundation for April rather than last minute sharpening.

The Flemish video shows an e-bike capable of doing 70km/h. If Flemish isn't your thing, the middle has English audio in it. However legislation in many countries is designed to prevent e-bikes going this fast otherwise they rival motorcycles and require training and licences. This won't stop some de-restricting them. Yours for €15,000.
Finally thanks to everyone who has bought a supporter cap (if you haven't, more info here). As you probably know they help keep this blog on the road. I did the sums with Prendas Ciclismo who handle the sales and it's worked out so well that we're exploring new ideas. More news soon.