Who are the wealthiest people in cycling? It's not the riders, it's the people who pay their wages. In the second part of the series, time to look at more team sponsors but also race owners and others.
The Wealthiest People in Pro Cycling, Part I
James Murdoch is Team Sky's greatest fan. A keen cyclist and heir to the Murdoch media empire, he was instrumental in Team Sky's genesis while working for BSkyB, a British entity within the conglomerate. He's left London, via a scandal over media ethics, and is now Chief Operating Officer of 21st Century Fox which goes a long way to explaining why the British team place great store on the Tour of California. Sky's sponsorship looks set to continue despite James's US role and this is no personal fiefdom, the spend on a cycling team is a corporate marketing decision rather than the whim of a sugardaddy. It's cheap too, if Team Sky is one of the wealthier squads in the World Tour its budget of £22 million is just 2% of BSkyB's marketing budget. Cool corporate planning but there are perks for James Murdoch, expect to see him in the team car for Paris-Roubaix and a big mountain stage of the Tour de France. He's said to have ideas on the reform of the sport.
Kim Fournais and Lars Seier Christensen are the tandem founders of Saxo Bank. The Danes are not cyclists but saw the sport as a useful marketing opportunity in the wake of Bjarne Riis's publicity in Denmark. In time the fast expansion of cycling in places like Britain means sponsorship has been a useful means to win corporate clients for their currency trading platform. Despite the name Saxo Bank isn't really a bank, rather a software platform or even upmarket bookmakers where clients can speculate on currency markets and other financial markets. They're said be going for good at the end of the year but we've heard that before. Several times they've said they're pulling out only to remain sign up for one more year, presumably impressed by the publicity on offer as Riis builds his teams.
I don't know how wealthy Michael Drapac is, the figure is hard to track down. But he's made a fortune over the years as a property developer in Australia and the West Coast of the US. Some of this is being spent on the eponymous Drapac Pro Cycling team. Another wealthy man with so much money he spends it on his hobby? Yes and no as the team is much more than a glorified version of Velogames. The Australian Pro Continental team puts a big emphasis on life beyond cycling with riders encouraged to study and regularly reflect on retirement. This is a philosophical leap from the short termism apparent in cycling and practically every other sport and makes for a fascinating case study. In his words "medals are just a by-product" of sports, the idea being that true success is having a fruitful pro career but then being able to enter the real world with skills and self-belief and for more on this his speech on the team launch in 2014 is worth a read. So perhaps his bank account or balance sheet doesn't matter?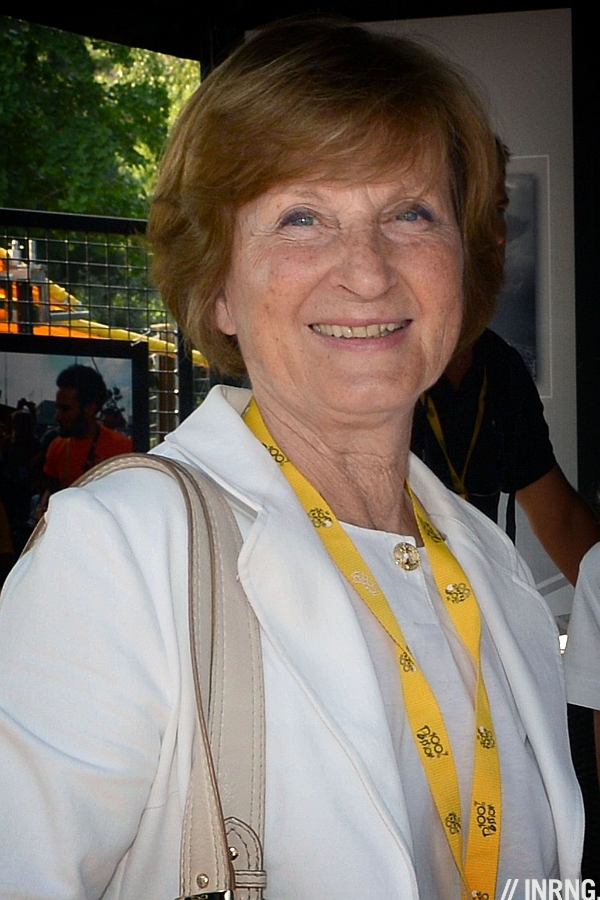 Christian Prudhomme is Monsieur Tour de France but he's merely a salaried employee of Amaury Sport Organisation, ASO, a subsidiary of the Amaury Groupe, a family business owned and controlled by Marie-Odile Amaury who took over the reins when her husband died in 2006. Readers probably know ASO owns the Tour de France but it also runs other sports events like the Paris-Dakar race, the French Open golf tournament and the Paris Marathon and they also added the Vuelta recently too. ASO is just a component of a mini media empire with Le Parisien, France Football and L'Equipe newspapers, a photo agency and more with a total of 3,100 employees and income of €670 million a year, of which the ASO provides €179 million, roughly one quarter.
The Amaurys have boosted control over the business, buying out 25% shareholder Arnaud Lagardère but tales of the business being up for sale are doing the rounds again. If the Amaury family stays on then son Jean-Etienne Amaury is being groomed for the top job. He trained as a software engineer and spent several years working discreetly on Bloomberg's IT systems in London before leaving to do an MBA at Stanford University and then assume a role in the family business.
Nobody is getting rich running races. After ASO comes RCS but there's no single millionaire mogul pulling the strings here, instead it has RCS MediaGroup has diverse shareholders; besides the Giro and other races are not making big profits either. But Wouter Vandenhaute is doing well in the niche market of Belgium, a journalist and TV producer he's made his money and branched out into other activities. He's got fingers in many pies, literally so with ownership of restaurants but also Humo magazine and SBS television in Belgium. For cyclists, he owns 50% of Flanders Classics, the business that owns the Tour of Flanders and other classics. The other half is owned by Corelio, owner of, among other things, the Het Nieuwsblad newspaper. Vandenhaute's transforming the sport in Belgium behind the scenes, famously he took the Tour of Flanders finish away from the Kapelmuur to the Oude Kwaremont and Paterberg so he could install VIP zones and extract more money from ticket sales.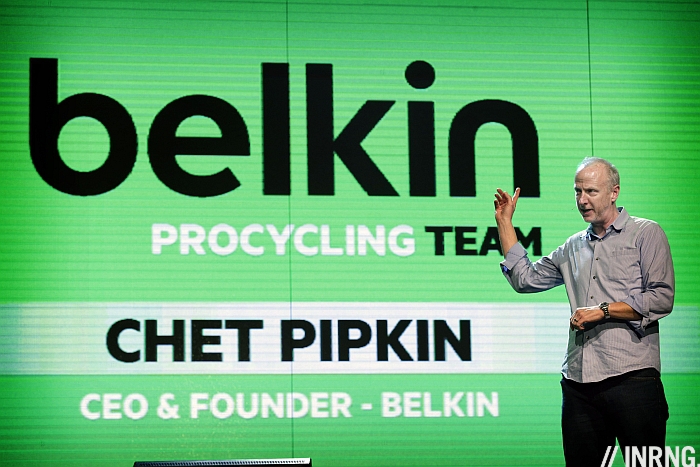 Others
Chet Pipkin's foray into pro cycling was brief, the Belkin billionaire found the sport's international reach, or rather the lack of it, wasn't for him. But others haven't made the cut here and like all lists, you inevitably exclude some. Mike Sinyard sponsors three World Tour teams; John Burke at Trek and King Liu have one each but if their brands are very present, they're not so visible in the sport itself. The Galbusera family aren't big names but owning laminated steel maker Lampre gives them the wealth to back a pro team for 20 years. Doug Ellis has been a generous backer of Slipstream but his wealth doesn't put him in the same bracket as others above. The are wealthy people behind the Astana team but separating individuals from the Kazakh state apparatus is hard, there's no one figure to point at.
Commentary
This two-part piece isn't to wow at wealth. Instead it explains the backgrounds of some of those sponsoring the sport, an introductory "follow the money", highlighting the "sugardaddy" phenomenon. But for all the business brains on board, many of these people are spending with little hope of a real return, highlighting the awkward nature of being a sponsor. They go where corporate sponsors won't,  despite the giant publicity generated by the Amaury's Tour de France, teams struggle to find buyers for the naming rights and the "real estate" on the team jersey. As long as this continues the future of many teams is linked to the fortunes of a few wealthy men and the markets they operate in.
Finally for all the billionaire oligarchs, there are still some things you cannot buy. Surely the Amaury's are the richest people in pro cycling. Not on count of money or "net worth" but because they own the sport's prime asset: the Tour de France. As such they're the ones making money while billionaires are spending it.
This is the second part of a two-part series. Part I is here.