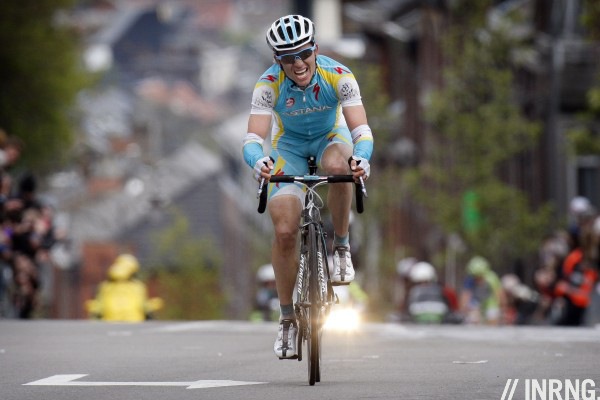 If you fell into a coma six years ago and came around yesterday it would seem as if nothing had changed. Manolo Saiz was appointed as a team preparador and hours later one of his old riders, whom the Italian federation tried but failed to ban, won Milano-Torino. Amid the wreckage left by Saiz, Alexandr Vinokourov created the Astana team and yesterday the UCI slipped out another PDF with Kazakh rider Maxim Iglinskiy named for a positive A-test for EPO.
Maxim Iglinskiy's been provisionally suspended by the UCI. It follows the positive test by his younger brother Valentin earlier this month who confessed and didn't bother asking for his B-sample test. But it's different with Maxim.
Team suspension
Astana are members of the Mouvement Pour un Cyclisme Crédible (MPCC), a group of teams signing up to a self-regulatory code that goes beyond the WADA rules. One of the rules says a team must suspend itself from racing following two positive tests during a 12 month period. Only there's a different stance for the second case, here's an excerpt from Astana's statement:
"the rider is suspended provisionally and shall remain out of competition in anticipation of the results from the B analysis"
There's no confession and the team is waiting for the B-sample, a procedural stance. Nevertheless team manager Vinokourov isn't sitting on the fence and vents on Maxim with talk of anger. Let's compare the statements:
| | |
| --- | --- |
| Astana on Valentin | Astana on Maxim |
| "a rider who failed to respect the rules and ethics as stipulated in his contract" | "this rider could not have understood the basis of our rules and the importance of our ethics" |
| | |
So in both cases angry words and the team is saying each flunked on ethics and rules, but Maxim gets the conditional tense.
Timing is everything
You can't help but wonder if the difference is down to the MPCC rules: the collective team suspension only follows following the B-sample confirmation. If Valentin was dispatched immediately to protect the team's image there's now an incentive to play for time with Maxim's case to save face. Why? Because the MPCC says a team suspension and starts on the first day of the next World Tour race and lasts eight days. The next World Tour race is Il Lombardia on Sunday and it would mean the team can't race the Tour of Almaty in Kazakhstan, also on Sunday, and crucially, their home race and the only chance for the Kazakh people to see Vincenzo Nibali. To add to the embarrassment it also means the team could not do the Tour of Beijing. Given Kazakhstan shares a 2,000km border with China and increasing trade links a no-show wouldn't look good. Plus given the team is really Italian by staff it would mean no Fabio Aru in Il Lombardia. (Maxim Iglinskiy won the Tour of Almaty last year and won't be back, it'd be interesting to see how the Kazakh press handles that).
Instead playing for time waiting for due process to follow means the MPCC rules will still apply in the event of a B-sample positive but to the next World Tour race, namely the Tour Down Under. It'll be an embarrassing "where are you" when all the teams assemble for the new year but for the Kazakhs at least surely a better option?
Astana could take a third option and ignore the MPCC rules, after all they're only voluntary. But so far teams have gone through with the self-flagellation and collective punishment. First came Ag2r La Mondiale in 2013 after two riders tested positive, one for EPO and one for stupidity, but the team took it on the chin and had to sit out the Dauphiné, their "home" race for a team with its service course in the Alps and vital prep before the Tour de France. It didn't hit the headlines much but the Rusvelo team suspended itself in July 2013 too.
UCI > MPCC?
These suspensions aren't automatic as they need the UCI approval. The MPCC might be rules among teams but the UCI's own rules require World Tour teams to participate. When Ag2r stopped it had to get approval from the Professional Cycling Council, a UCI committee. Presumably this is forthcoming but in recent remarks in Ponferrada UCI President Brian Cookson welcomed the MPCC to some extent but also said "it would be better if there was compliance with only one set of rules" adding "they [the MPCC rules] are not obligatory". It's normal, seeing top teams say "the UCI rules aren't enough, we need to go further" isn't a vote of confidence. Astana could potentially use this for leverage but it could easily backfire as the UCI has so far worked well with the MPCC, for example incorporating the praiseworthy "no needle" policy.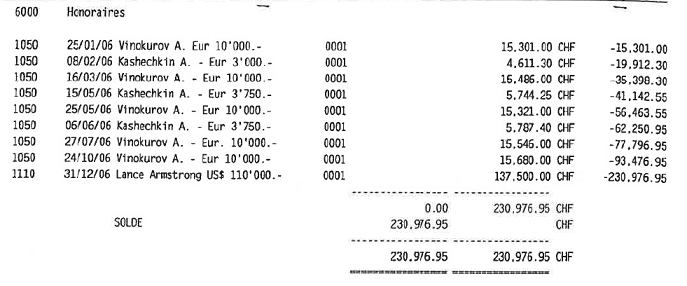 In terms of politics and image, Astana surely needs the MPCC more than the MPCC needs them. The team was created from the ashes of Operation Puerto and has had regular scandals – even Roman Kreuziger's passport case dates to his time on the team – and when Vincenzo Nibali was lapping France this summer it wasn't so much his performances that were being questioned but the honesty of those running the team such as Beppe Martinelli and Alexandr Vinokourov. If someone made a dopage version of pro cycling trumps Vino would be an ace card. Signing up to the MPCC has been one way for the team to show commitment to new values.

Improved test, targeted test?
We won't get answers but the testing makes you wonder. What made the UCI pick these riders, were their passports ringing an alarm bell to encourage extra testing or was just pure luck? Maxim was tested on 1 August and Valentin on 11 August but it was Valentin's positive that came out first. Did lab results prompt the UCI to go back and revisit Maxim's sample? EPO can be hard to test for but with analysis even micro-dosing can sometimes be rumbled, ask Matteo Rabbotini and others. We'll never know and this could be for the better, an air of mystery over what can and cannot be detected will frighten some riders and "doctors".
Conclusion
Maxim's innocent for now but feel free to be suspicious given his brother admitted it all. Even Vinokourov is angry, lamenting misunderstood rules and ethics instead of employing cautious phrases about "due process" and so on.
But if Vinokourov is angry he's got no reason to rush this. Valentin was ejected bystro to close down the story while Maxim calmly awaits the B-sample, helpfully delaying Astana's collective suspension to a more suitable period. As bad as the brothers look the team management need to be careful about gaming the rules and ethics to suit their race and publicity agenda. Should it turn out Maxim is only delaying his confession to help the team ride at home then the whole team's credibility is undermined. And it's just a matter of time until Manolo Saiz is driving the Astana team car.