Team Sky announced five signings and the unanimous opinion seems to be there'll all strong riders, to the point where picking nine for the Tour de France will keep some list-makers busy over the winter. Injuries and other incidents will hit the best laid plans, just ask Richie Porte who's Giro bid went bad before the race started. With Nicolas Roche and Leopold König the team is buying in riders to work as helpers who could be leaders on other World Tour squads… and this is exactly what big teams do.
König's case is perhaps the most interesting. Seen as a climber he finished seventh overall in the Tour de France via fifth place in the final time trial, his second highest placing in the race so he's much more complete than a pure climber.
Who's Leaving Sky / Alonso Update / Bardet's 4 year deal / All change at FDJ? / Ferrand-Prévot's ambitions / Contract Deadline Day / Milan-Turin / Jean-Paul Gaulthier inspured by Del Tongo team
Who's Out?
All the focus is on Sky's five new riders but even Sky's budget can't beat the UCI rules: teams are capped at 30 riders. Sky started the year with 29 and finish with 27 after Gabriel "Gabba" Rasch retired mid-season and Jonathan Tiernan-Locke's conviction. So in order to welcome five more at least two have to leave. We know Edvald Boasson Hagen is going and it seems Joe Dombrowski is going to Garmin/Cannondale. With Bradley Wiggins set to move mid-season in 2015 you can see see today's five signings resulting from the cash savings of Wiggins and Boasson Hagen. All this pre-supposes just five changes but there could be more.
Team Alon-slow
Fernando Alonso's plans for a pro cycling team continue but just. A press release from a Dubai firm called Novo says Alonso and his manager Luis Garcia Abad are working with Novo to build the team. Readers might say The Inner Ring is longwinded and pointless at times but the 550 word press release from Novo seems to say nothing more than there's been a deal between Novo and Alonso's entourage and they're talk of acquiring "a portfolio of assets" but what these assets are isn't known, it could be a whole team it could be nothing of consequence. Reading between the lines it seems Novo will try to find some wealthy backers and the implication is that if the project's alive, the only thing they've got to announce is a deal with a sports investment company nobody has heard of.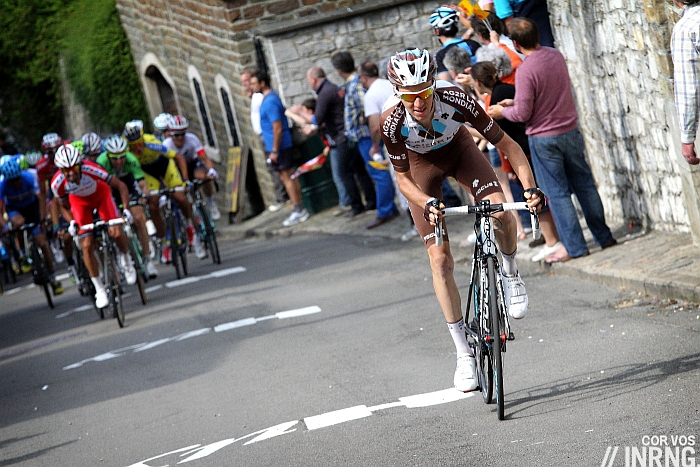 Now to real deals as Romain Bardet's signed a four year contract with Ag2r to keep him with the team until the end of 2018. Such longevity is rare in the sport where two year deals are the norm and many are on one year contracts. Robert Gesink once signed a five year deal with Rabobank. It's unlikely to be four years of simple employment, there will be win bonuses and more. It gives Bardet long term security – welcome to pro cycling where four years is long term – and a certain exclusivity over his future for Ag2r La Mondiale who are signalling their presence will continue too.
FDJ's privatisation? Ag2r and FDJ are some of the most enduring sponsors of the pro peloton but could things change? FDJ is the French lottery and the government is considering privatising it. A change of ownership could cause a change of sponsorship but that's speculation, they could equally decide it's a great publicity tool and up the sponsorship. The bigger difference is that Christophe Blanchard-Dignac, the current boss, is a big fan of the team and his time could be coming to an end. If so the team loses it's biggest supporter.
One rider in need of sponsorship is Pauline Ferrand-Prévot. It was reported in L'Equipe over the weekend that she doesn't earn a salary from her team, riding only for travel expenses, win bonuses and a bike. That's true but only partially so. It's the case with her Giant Pro XC team, the MTB team she rides for. But it's not true for Rabo-Liv where she's salaried. Still a win bonus would see her in clover this year. As well as the new world champion on the road she's also the reigning MTB relay champion and current French champion on the road – time trial and road race, as well as the mountain bike and cyclo-cross champion. She won the Flèche Wallonne and was second in the Giro Rosa. Quite how she improves in 2015 is unknown but she told L'Equipe in a great interview that she plans to ride the road and the MTB at the Rio Olympics.
Today's the deadline for teams to tell riders whose contracts are up at the end of the year that their services are no longer required. Written notice has to be given and the idea is that riders aren't left waiting for a contract that never arrives. It's in both the UCI rules and the joint agreement between the CPA and the AIGCP, the rider union and team association respectively. Some teams do it but others don't and given this written notice is supposed to be copied to the CPA you'd think they'd be onto the teams that haven't acted. But apparently little happens.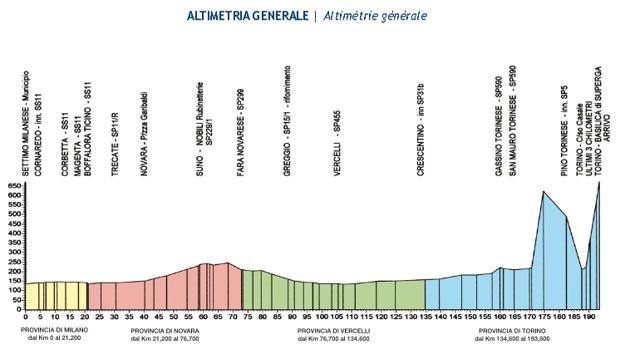 Riders still waiting for a contract need a result and Milan-Turin is on Wednesday. It's not a famous race today but it is a classic in the true sense. While new races abuse the label, Milano-Torino was first run in 1876 and it's Italy's oldest bike race. Looking ahead it's a good warm-up ahead of Sunday's Il Lombardia. The course includes two climbs at the end of the Superga, the hill outside the city dominated by the church on the top but often remembered for an air disaster that wiped out the entire Torino football team. The good news is that it's on TV, the bad news is that it's on Italy's Rai Sport 2 only and at 11.00pm. No other country broadcasts as much cycling, even U23 races get helicopters to broadcast the race. Not every race could be on TV but this is a genuine classic with a selective finish and the kind worth watching, as good as, say, the GP Wallonie with its arrival in the citadel of Namur.
Finally it's Paris fashion week and Jean-Paul Gaulthier has just presented his 2015 collection on the piste. There's a cycling connection as several of the outfits appear to be inspired by cycling jerseys of the 1980s, notable the Del Tongo team; for more head over to Vogue. Gaulthier hardly sells any clothes so these images create the imagery of wacky luxury needed to peddle perfume but that's another story. Back to cycling and another show was cycling-inspired with Balanciaga whose American designer Alex Wang was in Paris this summer and caught some of the Tour de France.