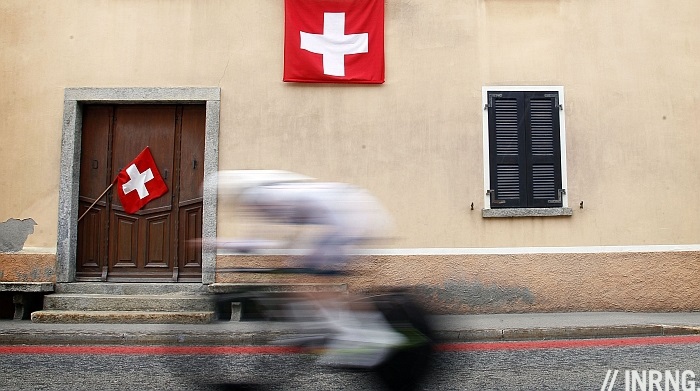 CAN YOU HELP? From 1998-2013 a series of anti-doping offences were committed. Did you see or hear anything? If so, contact the UCI.
The UCI announced that its Lausanne-based Cycling Independent Reform Commission (CIRC) is now seeking witness testimony from people in the cycling world. Here's hoping it works but the incentives to come forward look slimmer than Michael Rasmussen from July 2007. All the same the CIRC is an attempt to understand and even document the past.
18 months ago I wrote any "truth and reconciliation" process was facing more than a headwind. The CIRC isn't truth and reconciliation but the same two arguments apply:
the CIRC is subordinate to national laws. Any testimony, even if given in confidence could be requested by various national agencies, perhaps even under a subpoeana and be used against the witness
Switzerland is famous for its mountains and cheese but also known for its assisted dying clinics. The UCI appears to be getting into this business by proposing that past dopers travel to Switzerland and commit career suicide. Anyone who has got away with doping has little incentive to come forward now. This was a theoretical argument 18 months ago but see the Stuart O'Grady case for a practical example of how news from long ago can become very topical
Reduced bans
Given these twin hurdles, there has to be an incentive. The press release states "the CIRC will have the authority to propose reduced sanctions" but once again this is not new, it's already in the WADA Code. The only novelty seems to be that WADA is recognising the CIRC as a body able to initiate the process when it's normally the role of a governing body or a national anti-doping agency.
The WADA Code has always said anyone offering "substantial assistance" can get a reduced ban but crucially 10.5.3 of the Code states this only applies if someone else is convicted: it's not enough to give up a ton of information and get a reduced ban, the individuals named then have to be prosecuted. So the CIRC's not really empowered here to relieve anyone, it is merely executing the WADA Code. Anyone with a ban today or tomorrow and useful anti-doping info can call the UCI, IAAF, ATP, USADA or anyone else and expect the same treatment, a reduced ban in return for a plea bargain.
Independent?
As an aside, as much as this is independent, the UCI is putting out the press releases and Brian Cookson was on hand to present the commission at a media event today. Independent? Presumably here after the UCI cuts the umbilical cord.
Looking forward
The CIRC has several practical difficulties. But it's very well resourced and impeccably staffed. Which raises hopes it can get good work done. As much as we might take it for an inquisition it is also an attempt to compile a history of the past in cycling, the real story behind so many of the falsified results over the years. It won't correct the past but it could document some of the events and collecting testimony, even in secret, can add to a greater understanding. The CIRC won't stop so we might as well hope it delivers.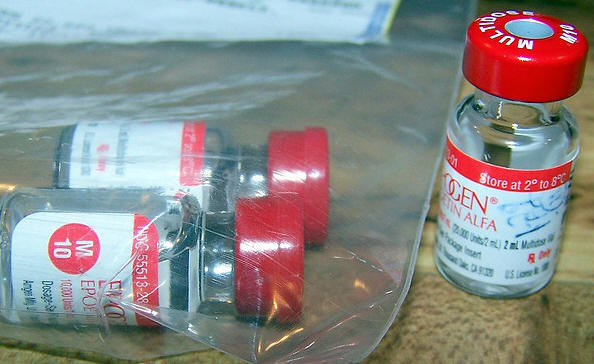 In the spirit of helping the CIRC, why wait for the phone to ring? Instead it's time to start cold-calling. Here are some suggestions although the list could go on much longer:
Lance Armstrong said he'd be "first through the door" with a UCI commission
Hajo Seppelt, the German journalist who flushed out the news of Alberto Contador's positive test when normally the UCI rushes ahead with publishing even positive A-samples
Igor Makarov to see if he'll share any of his gumshoe dossier
Dr Geert Leinders who's reputation precedes him; he might feel happy explaining his time at Rabobank in private
Laurent Jalabert as his French senate hearing was so poor and perhaps he'll be more at ease in a private hearing too
Executives from pharmaceutical companies to enquire whether they knew that large sales in places like Italy was correlated with sports abuse rather than clinical need
Anyone who's written a book on the subject from Tyler Hamilton to Christophe Bassons and David Millar, they've confessed in public but could cooperate more in private away from libel lawyers
Travis Tygart with the hope he can un-redact some names from the US Postal Conspiracy files on the USADA website
Alexandr Vinokourov, the USADA files showed he was caught wiring money to Michele Ferrari but has yet to be held to account for this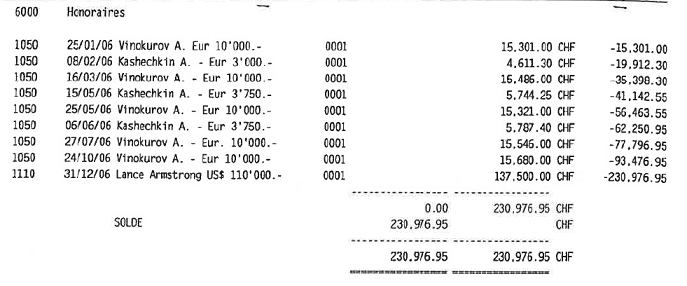 Conclusion
Let's wish the CIRC well, it needs it. Today's public appeal for testimony could see the panel drumming their fingers and staring at the phone as they wait for it to ring given the incentives to participate seem inferior to the potential costs. Let's hope they're not just waiting for the phone to ring as a witness appeal is often the police signal they have no leads to go on. Google should generate plenty of ideas.
There's nothing wrong in attempting to understand the past, especially with outsiders taking a fresh look at things. The UCI has nothing to lose but cash… even if several million Swiss francs is an expensive way to write the story of how an undetectable drug called EPO offered huge advantages started to be used by some, prompting an arms race compelling others to take part or lose out permanently; and how this scenario was repeated with blood transfusions when an EPO test arrived. But all this could be documented, turning a hypothesis into a chain of events, a draft of history. I suspect the conclusions will come with recommendations on controlling team staff and rider entourages to ensure a healthier environment.
All fine stuff but hopefully a PR-savvy UCI will also be updating us on its own efforts to tackle present day problems like cortisone or Tramadol abuse, blood "microdosing" and more because today's issues are as important as the old ones.