Talk about a long weekend, i's been an instructive and busy two days of racing. Chris Froome and Alberto Contador both won, the same for André Greipel and Mark Cavendish along with Carlos Betancur and Michał Kwiatkowski, Alejandro Valverde, Amaël Moinard and Moreno Hofland. Almost all big names, Moinard is a big helper and Hofland a future sprinting prospect.
Froome's result was expected but it marked Contador's first win in over a year and a chance to revive the El Pistolero victory salute. Is he back to being a forced to be reckoned with? It's too soon to tell but it's a start. Unlike poor Andy Schleck who was invisible in the Tour of Oman, he might yet come good but you feel for his supporters who must wait.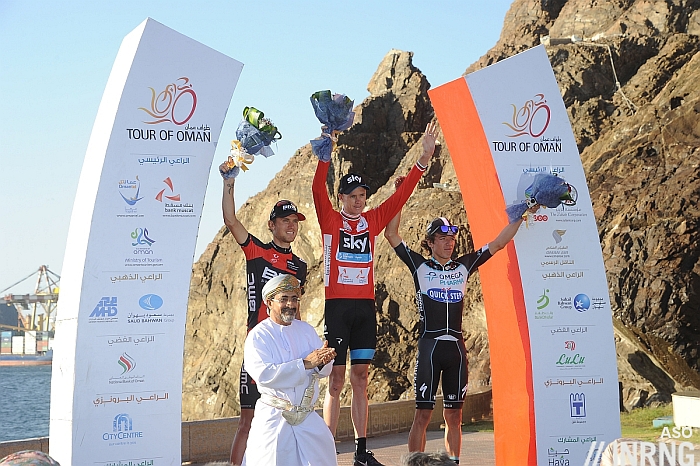 Calendar clash: if anything the weekend was too crowded. We had the Volta ao Algarve and the Ruta Del Sol at the same time and both just a bike ride away from each other. I know they're in separate countries but it shows the calendar's incoherence at times, two clashing races that are very similar and now there's not a single race in Europe all week until Saturday.
If Contador won a stage, Michał Kwiatkowski won the Volta ao Algarve outright. He wore the White Jersey in the Tour last summer and there seems to be no limit to his talent, he can climb, time trial and has a fast finish too. He's long been a name to watch – that's him as junior world time trial champion. He turned pro with the modest Caja Rural team but moved to Radioshack after a year and then prompted Pat Lefevere to break an unwritten pact between his OPQS team and Johan Bruyneel and Dirk Demol of Radioshack where they would not try and recruit, ie poach, each other's riders. But Lefevere thought the Pole was too good and broke the deal.

Talking of young prospects, Romain Bardet won the best young rider jersey in Oman and FDJ's Emilien Viennet won the same prize in the Tour du Haut Var. Viennet's a second year pro but spent much of last year away from the bunch after coming down with depression but things are on the up.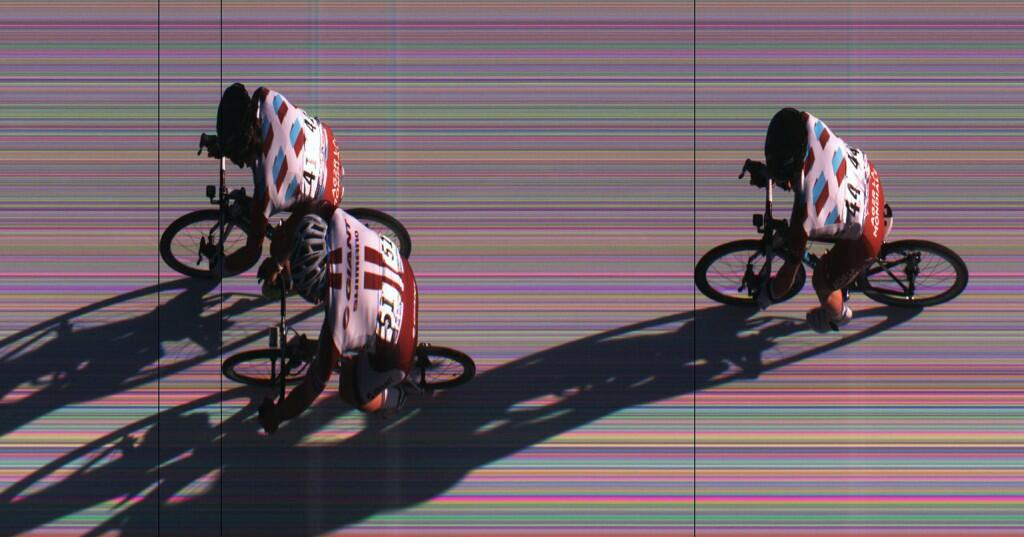 Out of shape but in form: the surprise result of the weekend was Carlos Betancur of Ag2r La Mondiale outsprinting John Degenkolb for Saturday's stage of the Tour du Haut Var. The Colombian was leading out Samuel Dumoulin… but just kept going. Betancur started the season substantially overweight and Operación Bikini is still active but if he's not in shape, he's coming into form.
Bicycle thieves: If Degenkolb felt robbed he should speak to Team Sky. Thieves struck on the eve of the Tour du Haut Var. Bike thefts are a recurring feature. Last year at the Tour Med Garmin-Sharp got raided and there were more thefts too, think at the Worlds in Florence where the Russians and Danes were hit. These aren't opportunist hits from some joker having a go on a Saturday night, they're done by gangs who raid and then speed the bikes away to another country. I gather Lampre's bikes ended up in Ukraine and Garmin-Sharp's machines might have gone to Serbia.
What to do? With talk of security guards or even a team dog I can't think a powerful alarm system is the answer. With a separate system rigged inside the truck that goes off within seconds of entry, it would be enough to wake team staff within seconds of a break in, probably enough to panic the thieves into fleeing.
L'Equipe fined: more negative news, L'Equipe newspaper got hit with a €3.5m fine this week. It was on anti-competition grounds, a rival newspaper started and L'Equipe took aggressive measures against the start-up to ensure its near-monopoly on print sports reporting in French wasn't in danger. What does this mean? L'Equipe is losing money, circulation numbers are falling and this is record-breaking fine for a newspaper: the Amaury family who own the paper have had a bad week.
Fignon Film: there's a film in production about Laurent Fignon, the double Tour winner. Don't get your hopes up, it's what the French call a téléfilm, the Gallic equivalent of straight-to-DVD. Made to satisfy a quota of French films for TV and cinema these are often terrible. The film brief seems to have changed, it had involved actor Laszlo Matekovics and told the story of Fignon and his oncologist and their relationship, a reflection on mortality presumably set in relief by Fignon's triumphs and strengths. But that's been canned and now we're promised a comédie sociale that will play on themes from the 70s and 80s and include race footage.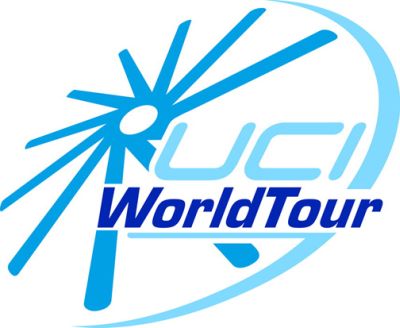 2015 World Tour: from nostalgia to the future as the UCI is still reviewing the team selection criteria for the 2015 World Tour. This means the relegation and promotion system with points and the other aspects being reviewed. Only we're well into the 2014 season now and riders and teams don't know what's ahead. There are plans under discussion but nothing is agreed. It's astonishing that we have a sport where the rules on who joins, stays or leaves the top division are not known even while the season is under way.
Here come the cobbles: 2015 might be uncertain but next week means Belgium with the opening weekend of the classics season with Het Nieuwsblad and Kuurne-Brussels-Kuurne. Words like cobbles, omloop and deelnemers are appearing more and more. A full preview of next weekend's racing will appear on here soon.