The Vuelta is French now, at least in the sense that the race is now 100% owned by ASO, the owners of the Tour de France and other races. ASO bought 49% of Unipublic, the company that runs the Vuelta back in 2008 and now bought the remaining 51% from Atresmedia Televisión.
Now there's talk of a two week race. Loyal readers will have seen this back in August but for now it seems an exploratory idea. If anything the race could explore a four week format just to get one over the Tour de France and Giro…
..of course that's impossible. A three week race is already excessive although in a wonderful way. It was a wild idea in 1903 and remains so today.
One thing to note is that the talk of calendar reform just strengthens the Tour de France. If the number of races and race days is cut and the Tour de France remains three weeks long then as a percentage it represents even more of the calendar. As well as taking over the Vuelta, ASO is strengthening its grip on the entire sport.
Tour of Rwanda
Now to a more modest level and the Tour of Rwanda starts in four days and features such a hilly route that they don't bother with a points jersey. It's worth watching out for this race because it gives us a glimpse into earlier forms of cycling – for starters it's not on TV. Like the Eroica in Italy the race sometimes uses dirt roads are one thing. But it's full of riders who are literally hungry for the win. I'm currently reading Tim Lewis's book "The Land of Second Chances" about Team Rwanda and will write a review shortly.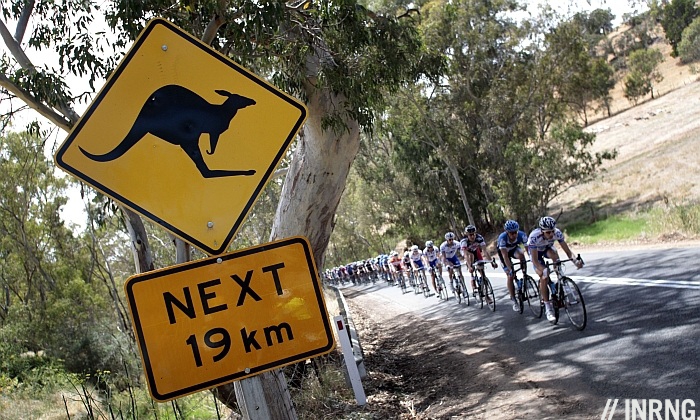 Tour Down Under
Talking of upcoming races, the Tour Down Under is 70 days away. It's not long for those looking to start the season in good shape. Riders wanting points in the sprints or on Willunga Hill and the GC are on training plans already. In fact you can tell the riders going to Australia by their tweets, those posting images of SRM units or travelling to sunnier climes for better training are already back in business for 2014.
Where is Langkawi?
The Tour de Langkawi route was announced today. Langkawi is a small island off the coast of the Malaysian peninsula and the race visits once but the rest of the race is on the mainland. It's like having a Tour of Corsica which spends most of its time lapping France. The race exists to promote the island and Malaysian tourism in general but it seems an odd choice of name.
WADA Conference
Talking of locations, WADA today announced a new app for athletes with Android and Apple phones to update their Whereabouts, the daily one hour slot where they can be reached for testing. Note it's not going to have any geo-location, testing agents cannot be expected to track athletes during a training ride or a shopping trip.
But that's a small detail from WADA's conference in Johannesburg. The agency is expected to approve a new version of its Code which will include four year bans, a doubling of the standard two year ban. Like the current two year ban it will normally apply to the heavier substances, the kind you won't find in a cold remedy or could legitimately consume by accident or stupidity and which are listed as "specified substances". In short people being busted for EPO will get four year bans soon.
Free Smartphones and the Hidden Economy
Finally on the topic of smartphones, I was offered one to review the other day by a PR company. Kit reviews are rare on here and a phone review might look out of place but it was free to keep and billed as waterproof so the chance to see how it coped sitting in a back pocket on long wintry rides and then allow me to update the blog was one angle for the review. And there are possible benefits for me and readers alike; for example I could corract typos during a café stop. Only I couldn't promise the agency glowing praise, if salt spray killed it I'd tell you. The trail went cold.
The blog has grown and so has the email inbox. Everyone gets a reply – if you've been in touch and didn't hear back it's normally the spam filter. But amongst the messages is an increasing volume of emails from PR people wanting product reviews or "paid content" where companies pay bloggers to write things, a typed version of product placement. Rest assured there's none of that here, only openly appreciative thanks to the sponsors who rent the ad space here. Still, it's like glimpsing a hidden economy, a black market where things are not what they seem.