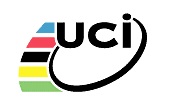 The UCI has an online survey to sound out opinions on the sport. The UCI is often a remote governing body to outsiders. In fact its staff are often helpful but as an entity it's rarely accountable to fans and followers. Here is the chance to have a say.
Give it a try for yourself online at uci.ch and follow the link on their page to start the survey. It takes 10-20 minutes.
But the survey is a strange creation with some odd questions that might tempt you to click quickly but sometimes the answers are complicated. Some questions are leading and you can sense the result they want to achieve. It's worth noting this as new investors look to cycling, or if you're a sceptic, the barbarians are at the gate. Here's a look at the questions, where they lead and more.
Q1. Which of these describes your involvement in cycling? Please tick all that apply to you.
Obvious although the answers include the option of stating whether you work for the UCI, few will tick this.
Q2. How often do you participate in each of the following cycling disciplines / activities?
Normal but the last line asks if people commute to work by bike but there is no mention of other transport uses, eg shopping nor cycle touring
Q3. In your opinion, how important are each of the following areas for the UCI to focus on?
This starts to ask about some of the UCI's existing and proposed work. It's here things get strange and specific because many will not grasp the politics behind some of the questions. For example is the UCI's role in "setting the dates of races on the international calendar" important to you? Well the UCI wants more and more control here so a vote here is surreptitiously a vote for the UCI ahead of race organisers and others. Similarly when asked about the importance of "Fighting against doping" many people will say this is very important for the UCI… but I'd say it's important for the sport as a whole but actually the UCI has to follow WADA and I'd like to see an independent anti-doping agency monitor cycling so perhaps the "fight" against doping isn't as important for the UCI as we might think?
Q4. How would you rate the UCI's performance in the following areas?
Here you get to rate the UCI across a range of activities but in a technical sense, for example you can rate their attempts to regulate bike equipment. But in areas where the UCI has frustrated many fans like leadership, promoting the sport or being transparent there's no chance to vote.
Questions 5 and 6 relate to where you live and the cycling facilities available. There's a broad range of things to rate here, one minute to assess if there's "a clear talent development pathway for cycling" and the next rating road safety, urban development and bike lanes. It's mixing sport and transport here.
Q7. The UCI is interested in views on what the priorities for the globalisation of cycling should be. Please indicate the three most important areas in your opinion, in order of priority.
This is a awkward question because you have to pick three priorities from seven suggestions which include UCI pet projects like "new formats of professional races" and "new events on the UCI calendar" as well as youth cycling. It's frustrating because for me the UCI needs to get the basics right with globalisation, for example it's tried to place two World Tour races in China but remember almost no Chinese teams can ride these races; the Tour of Beijing and the defunct Hangzhou Tour are as much about raising money for the UCI as they taking the sport to new places. So whilst me might vote yes to globalisation, when you look closer are you supportive of the UCI's asymmetric approach?
Q8. How would you rate your access to locations and facilities to participate in the following cycling disciplines?
This is more about your local facilities and it's a tricky question. A British respondent might be frustrated not to have a lavish indoor velodrome within freewheeling distance whilst a Colombian might worry about more basic things. So the results gathered here should be a big mix.
Q9. Finally in this section, are there any specific ideas or comments you have regarding how cycling should be developed by the UCI?
Is an open box for you to leave suggestions. Hopefully people are offering helpful ideas but I suggest this is the "Get McQuaid" moment.
Q10. To what extent do you agree or disagree with the following statements in relation to professional road cycling?
Here the survey relates to the main area of the UCI, men's pro road cycling. Some fields are standard, like "Road racing is an exciting spectator event" but lower down the page you start to get odd ones like "It takes too long to watch" which I half wonder is a means to seek approval to shorten races to make them more fast and furious. It's interesting too because only keen cycling fans will do this survey, it's not a focus group of a typical TV audience for a stage of the Giro or the Amstel Gold Race.
Q11. To what extent do you agree or disagree with the following statements in relation to the current UCI WorldTour team and rider points systems?
This one amused because it asks about the points system. When asked to state if "I understand the 'sporting evaluation' the UCI uses to determine teams' participation in the UCI WorldTour and the UCI Continental Circuits" surely almost nobody does. This is pro cycling's Schleswig-Holstein Question:
"The Schleswig-Holstein question is so complicated, only three men in Europe have ever understood it. One was Prince Albert, who is dead. The second was a German professor who became mad. I am the third and I have forgotten all about it."
– Lord Palmerston, British statesmen
Similarly when asked if "I understand the points allocation structure between different races" it seems obvious that few get this so it's an invitation to disagree… and therefore support to reform the confusing points system.
Question 12 tries to find out whether you can tell the difference between the World Tour and the Continental circuits of races. But the question is more revealing than the answers because bracketed explanations are used to explain things, for example the World Tour is "the 'top tier' of professional road cycling events." Respondents are also asked to agree or disagree with the statement that "There should be no overlap in the dates of races on the UCI WorldTour calendar" but this is tricky because if it is odd to see Paris-Nice and Tirreno-Adriatico clash, how to preserve both of these races whilst shuffling them on the calendar is easier said than done.
Q13. Overall, what is your opinion on the number of UCI WorldTour teams and races?
Note the mention of the World Tour. It's easy to answer this question in the light of the giant calendar of many races but it seems to relate to the World Tour only.
Q14. And in terms of geography, what is your opinion about the number of races in the following regions?
Here you can state whether you think there are too many or too few races in each area of the world. Surely the only answer is that there are not enough races everywhere?
Question 15 asks about what factors should count towards a team holding a World Tour licence. Tick each of the boxes and you'll approve the current UCI system but there is "another factor" and click on this and – sesame! – a new field opens up for you to type in suggestions, for example I've suggest if a World Tour team has a women's team too then a proportion of their points could count for the men's team. Or you might want to suggest a team should pay a penalty if they employ convicted dopers.
Q16. To what extent do you agree or disagree that the UCI Continental Circuit races contribute to the development of cycling in the following regions?
This question pre-supposes you know what the UCI Continental Circuit is. It's the lower level of races but includes everything from the Omloop Het Nieuwsblad, the Strade Bianche, to the Tour of California across to China's Tour Qinghai Lake down to smaller races like the Tour of Venezuela or Indonesia's Tour of Singkarak.
Q17. To what extent do you agree or disagree with the following statements in relation to women's cycling?
Here there's a full section on women's cycling. If you want to see more women's cycling then it's hard not to agree with all the statements listed, like "Prize money for women's cycling should be increased" and "The UCI should better promote women cyclists and women's events". But that's the point, it's like asking whether you want more sunshine and ice cream in the world.
Q18. The UCI is considering potential changes, new technologies and media capabilties that could be incorporated into cycling events to make racing more attractive for fans. How would you rate the following ideas, on a scale from excellent to very poor?
This is an interesting one for me as it reveals the fan-audience split. If you're reading this website you're a keen fan but remember the majority of a races TV audience is tuning in as a casual sports fan or just to watch the scenery roll by. Should the sport have new formats like city centre racing? What about GPS tracking of riders? I'm of the view that more is better but that only a minority of the audience will use these things.
Q19. Are there any other changes to professional road cycling you would like to see, or other points you would like to make about professional road cycling?
Here's an empty box for you to answer. I suspect this is another "Get McQuaid" moment for many, the online survey moment to boo the clumsy leadership of the UCI.
Question 20 seeks to find out how much you know about the anti-doping efforts. Here you can say if you know your bio passport from your whereabouts system, in other words do you know the weapons available in what the UCI calls the "fight" against doping?
Q21. Overall, how would you rate professional cycling's current anti-doping measures?
This should be an important question but it only asks how you rate existing measures rather than asking for new ideas. So you can decide whether the the whereabouts system is good or bad, the same for the bio passport etc.
Question 22 asks if anti-doping measures are stronger than five years ago or weaker and you can grade the change. You need to know when the bio passport was introduced to answer this and even then the answer varies because if the passport is a step forward, the UCI's use of it appears inconsistent with budget cutbacks, price inflation in testing and a lack of support from race organisers meaning fewer tests so whether there's been an improvement is something for an essay rather than a tickbox.
Q22. A number of ideas have been raised regarding how the UCI could better combat doping. To what extent do you agree or disagree with the following ideas?
Here you get to assess anti-doping suggestions from "Cycling's anti-doping control programme should be evaluated by an organisation that is autonomous of the UCI" to "Coaches/doctors working with riders should be certified by an independent body" and the idea of fewer race days per year for riders to reduce the incidence of doping.
Question 23 asks if you like the idea of an amnesty to encourage past cheats to come forward. It's a leading question because it links the word "amnesty" to helping "create a cleaner sport" in the same sentence. But in reality we know little about the amnesty proposals and what could be involved.
Question 25 asks if "the current penalties (commonly a two year ban for a first offence) for riders caught doping" are too light or too severe. I suspect most people will say the penalties are too light but for me it's not about the penalty, it's about detection: know you will always be caught is a better deterrent than a two, three or four year ban. Question 26 then asks what should be the length of a ban for someone caught with heavy doping and again I suspect many will say eject them from the sport but my fear is that this just hits the rider with no look into their entourage.
Q27. Which organisation do you think should be responsible initially for deciding on the sanctions (e.g. disciplining, disqualifying, suspending or banning of riders) that should be applied to riders guilty of doping offences?
Here you can choose between national bodies, the UCI and others. This has to be the WADA Code so we have an internationally agreed standard rather than local agencies smiling on their own athletes.
Question 28 then asks you to rate whether cycling is a clean sport. Via a range of statements you can agree or disagree whether the sport is clean or has a major problem… or both. Some lines sit awkwardly for example "Cycling is leading the way for other sports to develop their own anti-doping practices" sounds a bit self-congratulatory. Often the UCI gets bounced into adopting new measures in the wake of the latest scandal, so "leading" is loaded word. Similarly how do you respond to "cycling still has a major problem currently with doping?" After all even if the sport were to be 100% clean it has such a bad reputation that surely it does have a major problem… of perception?
Q29. Please tell us about any changes, ideas or improvements you would like to see the UCI make to promote and develop cycling.
Here's another open box for you to venture suggestions. If you have any useful ideas, here's your chance. Again I suspect this the moment for verbal pitchforks to be shaken in anger towards the UCI President.
Finally the survey ends with few questions about your age and where you live.
Summary
Cycling's governing body often feels very remote. Its President turns down interviews and a lot of the good work is not noticed, blocked out by scandal and negative headlines. For once there's a chance for people to have a say in the governing body that, like a medieval fort, has several protective measures to keep ordinary people away from it. Until this survey you had to be a national licence holder, then make representations to your federation and hope the message was passed on to the UCI.
But this is only an online survey and there's no guarantee the results are meaningful or useful. Given past practices many will just consider the UCI is expected to plough on with its plans anyway and if support can be mined from the survey data then it will be used.
Some of the questions are a bit odd, for example on cycling as transport which outside the UCI's remit and you need to be an expert to answer questions on the points system, calendar and anti-doping otherwise the instinctive response to some questions might not reflect the actual substance of the question.
But regardless, give it a try and see for yourself. Here's the link again: uci.ch.