A professor once joked that the exams for his university course always had the same questions, the difficulty for him and the students alike was that the answers kept changing. The story of the wealthy people in cycling is similar, many of same types remain, it's just their fortunes vary. Following the team owners in Part I, now let's look at those who own other assets in the sport…
Christian Prudhomme is often seen as the Tour de France boss. Yes he does rule the race but he's still a salaryman : real power resides with the Tour's owners, not its employees. ASO, a subsidiary of the Amaury Groupe, is a family business owned and controlled by Marie-Odile Amaury. She took over the reins when her husband died in 2006, and only after he'd won a contested inheritance battle for the empire. Readers will know ASO owns the Tour de France and other races in France and has taken 100% control of the Vuelta a España and have relaunched the Tour of Germany and have deals of varying significance with the Tour of California, the Tour Down Under and more, plus there are other sports events like the Paris marathon, the Dakar rally and more. ASO has been a small cog in the wheel of a larger media empire but the family sold the Le Parisien newspaper (France's best selling national daily) making the Tour de France more central to the business. The Amaury family bought out minority shareholders a few years ago to take full ownership and the quietly-spoken Jean-Etienne Amaury (pictured, top) is being groomed for the top job. He gives an annual speech at the Tour de France route presentation and his delivery has gone from wooden to enthusiastic, perhaps thanks to some coaching. He trained as a software engineer and spent several years working discreetly on Bloomberg's IT systems in London before leaving to do an MBA at Stanford University and then assume a role in the family business. Overall they're discreet, modest – it's said Madame Amaury drives a small Peugeot – and conservative. Like many things in France change comes slowly and, despite being run by a woman, ASO are slow to back the rise of women's racing.
Wang Jianlin was trumpeted as pro cycling's saviour several times over after inking a deal with the UCI that saw his Wanda corporation effectively become the agent to which the UCI had de facto outsourced its Chinese role (a move which may have helped oust Brian Cookson after federation bosses were none to keen to be usurped but that's another story). Wanda Sports is also behind the Tour of Guangxi and it acquired WTC, the business behind the Ironman triathlon series. It also bought Infront Ringier, the Swiss sports agency whose cycling portfolio includes the Tour de Suisse and running the perplexing Hammer Series. It's also what Wanda hasn't bought, sources say Wang asked about buying the Tour de France and the Giro d'Italia but was politely turned down. Wanda wasn't alone, other Chinese billionaires were buying sports assets – see Li Yonghong acquiring AC Milan – but all this meant a lot of capital leaving China and the Communist Party's highest echelons frowned on this, even the football spending, and wings got clipped. Wang is a billionaire many times over and among the very richest people on the planet meaning he's got more wealth than everyone else on this page combined – but is arguably less influential in cycling as he's got plenty else to keep him busy like hotels, cinemas and navigating the politics in Beijing. His sports business is reported to be up for sale, supposedly bankers are working on a New York stockmarket due soon. If so this won't be an exit but it will be a step back but Wanda Sports will remain an important event organiser in the sport with ambitions to grow.
Who owns the Giro? "RCS Sport" could be a likely response but it's actually the Bonacossa family, a wealthy clan of Italian aristocrats who had money long before buying into La Gazzetta Dello Sport during the 1920s alongside other activities in politics and sport. They remain owners the pink-paged paper and rent out the editorial rights to RCS in complicated and rather private pact that includes RCS promoting the Giro d'Italia. RCS is the firm running La Gazzetta and the Giro, as well as a larger publishing business with titles like Marca in Spain and was taken over in a corporate raid by Cairo Communications, owned and controlled by upstart media mogul Urbano Cairo (pictured). Cairo began work as a protégé of Silvio Berlusconi and ended up with a criminal conviction but viva l'Italia (or should that be Forza Italia?) and basta the slate was wiped clean with a pardon. Modestly likening himself to the Count of Monte Cristo he launched himself into media and advertising and set about buying public TV Channel La7,  duelling with Sky for sports rights and after shopping around a few clubs, settling on the purchase of FC Torino. Now he controls the Giro and the other races in RCS's portfolio but these are relatively small assets in a sprawling portfolio. Once upon a time cycling offered the popular connection to the masses which Cairo seems to like but TV and now social media has surpassed it. All the same apparently Cairo's still not signed a broadcast deal for the 2019 Giro – he could show it on his own La7 instead – and it's a way to make RAI sweat.
Think of cycling in Flanders and you might get images of cobbled farm tracks, lion flags and leaden skies. You should also think of Wouter Vandenhaute because he's become part of the media landscape. He's a former journalist and TV producer and after making his money and branched out into other activities. He's got fingers in many pies, literally with ownership of restaurants but also Humo magazine and he recently stepped down from managing SBS television. He owns 50% of Flanders Classics, the business that owns the Tour of Flanders and other Flemish fixtures. The other half is owned by media firm Corelio, owner of, among other things, the Het Nieuwsblad newspaper and De Telegraaf in the Netherlands. Vandenhaute's been snapping up races to package them under the Flanders Classic label – Dwars Door Vlaanderen of late – and put them on the World Tour and all while putting the squeeze on rival races, for example the Three Days of De Panne got flicked. This concentration has allowed extra sponsor sales and other cross-selling tactics like hospitality, he's the one behind the VIP zones and moving the Ronde final away from the Geraardsbergen-Bosberg finale. He's also made moves into other branches of Flemish cycling like cyclo-cross, snapping up the Superprestige series and has plans to simplify the winter activity with, ideally, one set of elite races rather than competing calendars. He's bringing business acumen to the sport and while traditionalists rage De Ronde has grown into a huge event in Belgium and beyond. He recently invested in Sporthouse, a Belgian business than does digital communications and helps run social media and websites for Flanders Classics, the Deceunicnk team as well as athletes including Philippe Gilbert and Jasper Stuyven.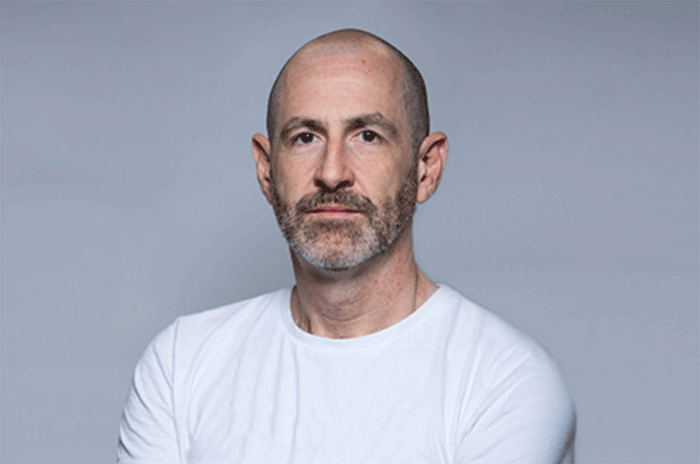 Simon Wear is the founder and CEO of Play Sports Network, neither he nor his company are household names but both are worth watching. US media giant Discovery bought 71% of British company Play Sports last month, which ought to make Wear wealthy. After helping to start Cycling Plus magazine in the 1990s, he was behind the bikeradar website and oversaw its takeover of cyclingnews.com. Then Wear quit to found the public relations agency Shift Active Media which does PR on behalf of several cycle industry brands like Zwift and FSA as well as RCS Sport's races, and this grew into Play Sports which owns the popular youtube channel GCN. Discovery owns Eurosport which means there's now lots of scope to take GCN's product placement model into TV, broadcast regulations permitting. Perhaps more interestingly is the reverse with Eurosport rights now under the same umbrella they can distribute live racing online via GCN's youtube channel and Facebook too which puts the business and Wear at the front of cycling's media.
Others…
Exit James Murdoch, the man behind Team Sky and also a driving force behind the creation of the Velon association of teams but it's not certain he's gone for good. Mike Sinyard sponsors two World Tour teams (Bora-Hansgrohe and Deceuninck-Quickstep) via his Specialized firm but doesn't venture many public opinions on the sport. By contrast John Burke at Trek took over the business from his father and the US firm as seen sales soar making him wealthy not in the league of those above; it's taken Segafredo to help find the budget to recruit more riders while Burke has more views on politics than bicycling but Trek seem to be taking a bigger role in the sport these days, backing a women's team and increasing the advocacy so the Burkes are ones to watch.
The Wealthiest People in Pro Cycling, Part I