Forget Peter Sagan and his reported €6 million a year salary, this is about those who are so wealthy they're not salaried. The aim here isn't to gawk at their cash but to observe where much of the money in the sport comes from and where these people want to go with their investments. In first of a two-part series, let's look at the World Tour team owners and sponsors…
New in the World Tour for 2019 is CCC team sponsor Dariusz Miłek, the Polish shoe billionaire, not to be confused with the shoe polish billionaire. Miłek was a promising racer and started travelling to races abroad with his bike and came back with produce to sell in Poland, often denim jeans. Then by chance he heard about a shoe factory, bought some produce from the back door and sold it on for a decent margin. One thing led to another and today he's got Europe's largest shoe factory and CCC is the continent's second biggest footwear retailer despite having a, ahem, footprint primarily in central Europe. He sponsors the CCC team but doesn't own it, but still makes the list as CCC is very much his business, he controls over a third of the votes in the business and seems committed to the sport, telling bankier.pl that spending money on pro cycling feels like paying back his dues because it set him up to become a billionaire and besides, it only costs 0.5% of CCC's income and provides visibility too  perhaps this percentage held when his CCC team was in the pro conti ranks). With Team Sky's future uncertain and many big name riders from other teams on the market already ahead of the 2020 season it'll be interesting to see how far CCC can tap their new backer to become a top squad.
Igor Makarov is the owner of the Katusha team and in some ways the anti-Oleg Tinkov, you won't find provocative tweets and a team bearing his name, he's discreet to the point where photos are hard to come by. A keen cyclist. he was part of the Turkmenistan national team and this meant trips abroad and a stipend and combined it meant he was able to buy goods that were in short supply from abroad, like jeans, and sell them back home for a profit just like Miłek: a capitalist during communist times. Makarov reduced his wheeling but kept dealing and ended up bartering vast natural gas contracts in exchange for meat, cereals and other basic goods in the post Soviet economy and this made him a billionaire via his company ITERA, since sold to Russian energy giant Rosneft but look for the Areti logo on the team jerseys… Itera spelled backwards and a group of oil and gas companies he's held on to. (and also the name of Makarov's yacht, currently for sale as long you're not a US citizen or in US waters). He's been chairman of Russian cycling but has stepped down from that role and had mulled an exit from the Katusha team but Alpecin and Canyon are on board to share the load. A fellow blogger, he continues to occupy a senior role on the UCI's Management Committee, effectively its executive board and was instrumental in ejecting Pat McQuaid. If you want more on his story, see Tinker, Tailor, Cyclist, Spy. In short he's wealthy, powerful and discreet.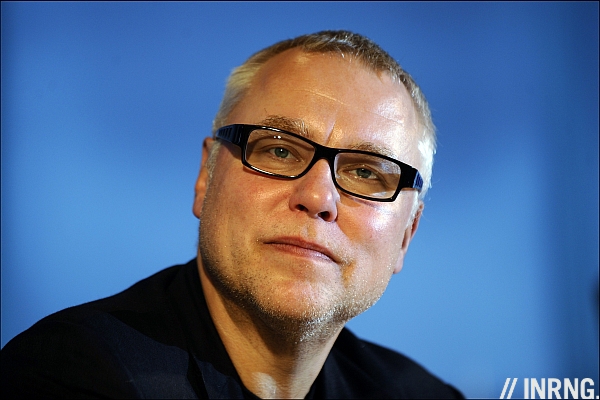 Next up Zdeněk Bakala who owns the Deceuninck-QuickStep team. The Czech billionaire bought the team with Dutch sidekick Bessel Kok and is another textbook capitalist who sneaked through the Iron Curtain with little more than a sandwich in his pocket for the USA. He went to business school, Wall Street and once the communist era ended, returned to Prague to open an investment bank. According to Business New Europe, a magazine, he bought a coal mining business for €400 million, sold some its assets for €2.5 billion and then floated the remaining business on the stock market for €4.5 billion. Since then he's fallen off Forbe's billionaire list, exited iron ore business in Ukraine and his Czech mining venture OKD has been liquidated and nationalised by Andrej Babiš, the Czech prime minister and a rival oligarch. Bakala did get excited about the reform of the sport a while back with proposals for a total overhaul of the sport, a joint venture with the UCI where the governing body would set the rules and calendar… and Bakala would take care of the rest, funding a breakaway league in conjunction with the modestly-named Gifted Group. Has this gone away or has Bakala's idea been rebranded as Velon? He's a figure in Czech politics because of his wealth and influence and media empire but lives in near Geneva in Switzerland and is a keen cyclist who'll ride gran fondos incognito and despite owning a pro team is said to ride a steel frame. He's said to fund the team personally, topping up sponsorship from Deceuninck, QuickStep and others.
Is there a bigger Australian sports fan than Gerry Ryan (pictured right)? Perhaps the first non-cyclist on this page, he's the man behind the Mitchelton-Scott team, he owns the Mitchelton winery and has bankrolled the team ever since it launched as Greenedge. Ryan started out building camper vans and caravans and forty years on Jayco has been a big success and, as the auto industry pulls out of Australia, is said to be Down Under's biggest vehicle manufacturer. But there are only so many caravans to sell and he's become super-rich with the Walking With Dinosaurs show to which he owns the rights, and his media and entertainment business also stages other shows although he's multi-millionaire among some of the the billionaires here. He's involved in more business and he's been a generous donor to other sports too as well as owning race horses. How long can he keep funding a pro team? It's said until the end of 2020 as things stand.
Sheikh Nasser bin Hamad Al Khalifa of Bahrain, or "Prince Nasser" in short, the man behind the Bahrain-Merida team. He's 31 and went to Sandhurst, the British military school and loves nothing better than to spend hours in the saddle… with his feet in the stirrups as he's a keen equestrian and has a stable of endurance horses. He's also into other sports, especially triathlon where he's done the Kona Ironman, indeed his Instagram accounts has pictures of him in army fatigues – remember Bahrain is at war in Yemen – and triathlon suits, finding a cycling team picture can take some scrolling. Bahrain is an island in between Qatar and Saudia Arabia and sits atop substantial oil reserves and like other nearby nations has is spending income from these resources on ways to diversify its economy. The country is a monarchy where the king appoints the government and chairs the judiciary and Prince Nasser, as one of the king's seven sons, holds a certain authority, some of which he's used to condemn dissent within the kingdom. The state has seen uprisings and crackdowns and has the kind of human rights record that makes cheering on Katusha and Astana feel that bit easier and there are allegations of torture levelled at Prince Nasser himself. The cycling team is supposed to make people take a fresh look at Bahrain, much like Astana aims to do for Kazakhstan.
Matar Suhail al Yabhouni al Dhaheri of the United Arab Emirates (UAE) and the man behind the UAE Emirates team. It's hard to find much information on Mr al Yabhouni, he's been president of the Abu Dhabi Horse Racing Committee and a member of the board of Abu Dhabi Sports Council. Local paper The National describes him as an Emirati businessman. He's a member of Abu Dhabi's ruling elite and involved specifically in real estate and after saving the old Lampre team in extremis has managed to get airline giant Emirates onboard as a sponsor. He too wants a cycling team to show a new, energetic side for his country and like Prince Nasser seems set to be content with owning a team rather than shaping the sport.
New to the list is Edward Hult, CEO of EF Education First in the US and son of Bertil Hult who founded the language school and became a billionaire. They're not merely sponsors of the team, they now own it. Bertil Hult started out with next to nothing while Edward, the third son, was born in Switzerland and grew up wealthy and seems to have been groomed for the business, getting a doctorate in management before joining the family business.
Conclusion
Miłek and Makarov could swap notes over buying denim on racing trips abroad to sell back home as their first step to prodigious wealth that allows them to back their own pro team with Bakala and Ryan able to join in too. Their passion for cycling varies, Miłek and Makarov attribute part of their success to the sport, for the others it's means to something but interestingly none of the above want the team for their own glory, it's a far cry from the days of Oleg Tinkov.
If you were a billionaire would you start your own team? More money in the sport should be a good thing and it does help create extra jobs and when billionaires have teams to play with then riders are likely to benefit from the bidding but also we should note the longevity of some of these sponsors, the likes of Makarov and Ryan are keeping their teams on the road when pure commercial logic might have seem them vanish. In a sport where riders and teams compete, billionaire "sugardaddies" and corporate sponsors also compete for talent and media attention. There's a paradox because more money upsets the system, it breaks the equilibrium. Wage inflation created by a couple of high bidders can destabilize in the same way an oligarch sailing his mega yacht into a small port rocks every other boat. For now things are stable, there's no new entrant making waves, even Bahrain-Merida haven't driven the contract market wild and the jobs market is likely to hinge on Team Sky's future more than any of these movers and sheikhs.