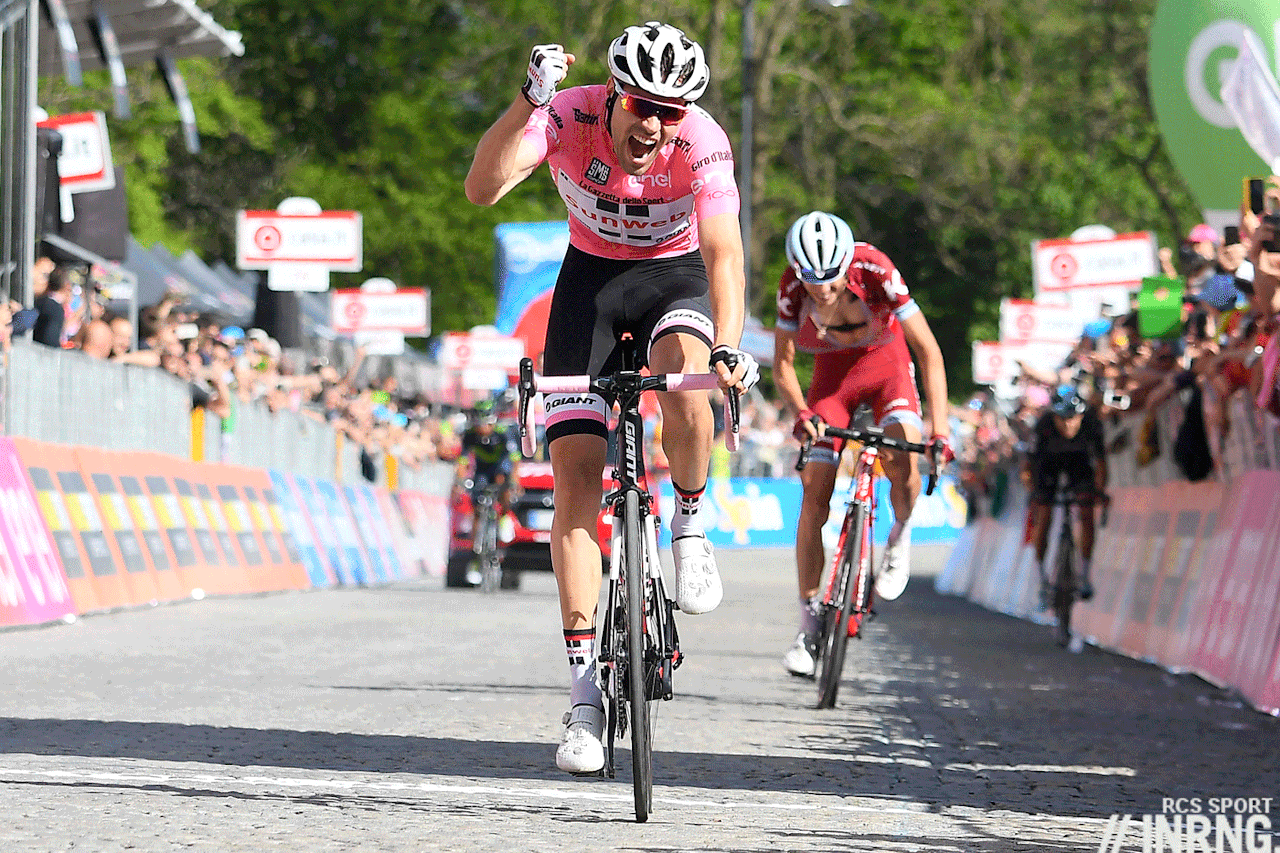 A new year and the new season is fast-approaching. Here are a few things to look forward to, a mix of the old and the new and some will get the headlines and others will be quieter undercurrents.
The Tour of Colombia, or El 2.1 as they call it embracing the UCI label, was an instant success last year and now it'll be on with improved TV coverage. Expect huge, passionate crowds.
Milan-Sanremo is always a thriller. It's helped by being the first of the spring classics, if anything it survives because it is the first. If it was the last race in April then the race along the coast would surely be more boring, but it's the sense of anticipation that makes the finale so good. Last year's race was almost a lockdown for the sprinters – there wasn't even an attack that could go on the Cipressa – but it's the tension that works, a reality show that even the best script writers in Hollywood would struggle to create.
Liège-Bastogne-Liège gets a new finish, of sorts. After finishing uphill in the suburb of Ans since 1990 the race returns to Liège for a flat finish. The story behind the finish has a lot to do with rivalry in the Walloon Socialist Party in Belgium with tales of patronage, cronyism and even a mafia hit. But for the sport it should be more interesting, first because it'll certainly be novel for the peloton and this means the finale of the race will have an unknown feel to it, there's no pre-set formula to race by, no collective memory, no pattern. Also it should be a little more glamorous, Liège is hardly swank but Ans was a strange place to finish a venerable race, the kind of places that attracts euphemisms like "gritty" or "challenged".
The Giro is assembling a big cast of stars with Tom Dumoulin, Primož Roglič, Simon Yates, Egan Bernal and Vincenzo Nibali top of the bill. The race reminds me of the old ad campaign for Avis, a car hire company, they made a point of not being the market leader. The Giro feels similar. Team Sky seemed to have out-psyched several rivals, notably Dumoulin, prompting them to pick the Giro. Another fascination will be the Giro-Tour double, achievable last year because the Tour de France was shunted back a week because of the FIFA World Cup allowing for a biblical 40 days of rest, now it's back to 34 days. It'll be a crucial test to see if riders who have a good Giro can thrive in the Tour because if it's possible it'll bolster the calendar as a whole but if not then riders will be forced to chose.
Who's the best sprinter in the world? Elia Viviani? Dylan Groenwegen? Fernando Gaviria? Caleb Ewan? Can Marcel Kittel and Mark Cavendish rediscover past form? So many questions and all the better for it, if nobody dominating the sprints which provides more opportunities and variety. The only thing missing is post-race TV analysis that can really break down a frantic 70km/h sprint into several moments, to explain how a lead out worked, the effect of the windspeed and more.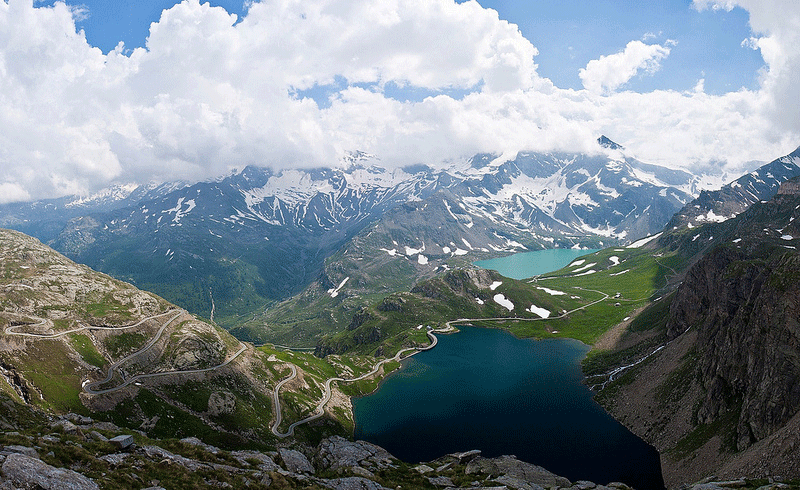 One thing to look forward to in the Giro is the Colle del Nivolet, or sort of, as the race won't climb to the pass but it does tackle a lot of the climb and will plant the ascent into the collective conciousness whereas it's largely been ignored because no race has gone up. If the TV gets it right – and the Giro has still yet to ink a deal with RAI – then the Passo San Boldo could be magic too.
Talking of new climbs, the Col de la Loze will be tarmacked in 2019. It's a mountain pass in the French Alps accessible via a gravel track and links the swank ski resorts of Méribel and Courchevel. It's a ski run today but once the snow melts works will resume and the road will culminate in a pass at 2,300m above sea level. A new road could lead to groans of more traffic, pollution and noise in the mountains but the Loze will be reserved for cyclists and perhaps a sign of the value of summer tourism for the ski resorts. The Tour de l'Avenir will race up in August and it'd make a good Tour de France summit finish with 10% slopes towards the top.
Everything, everywhere. There will be more racing on TV and online than ever before. It's easy to take this for granted, even to have a sense of entitlement that demands races which aren't on TV should be… but it's still a wonder that you can sit down to watch so much coverage or watch it all on a train or even a plane. Whether you should is another matter, all this extra supply can cheapen the sport too and if you're howling "this is boring" as you watch the peloton proceed across a flat landscape on a calm day then you may only have yourself to blame.
Nobody's popped champagne corks about it but remember the UCI's 2020 reforms are coming and teams will be jostling for position this year. The current 18 World Tour teams don't have an automatic right to renewal, they'll be viewed alongside challengers. So an undercurrent this year will be return of UCI points and weaker teams like, say, Dimension Data, Ag2r La Mondiale, CCC and Katusha-Alpecin will need their leaders to deliver and some and it'll be a year where losses count, missed opportunities and injuries for key riders could be extra costly.
Less joyous still, but fascinating: how will Sky manage as management searches for a replacement sponsor? When Austrian diplomat Metternich heard the news that Talleyrand, the crafty French statesman, had died he is said to have asked "I wonder what he meant by that?". In pro cycling when Sky do something similar motives and design are attributed, that everything, even accidents are seen by some as deliberate and strategic. Only now that sense of control is gone creating a different psychological aspect. If the team has never wanted for money we'll also see if it can continue to draw down on near endless funding, they could have even more resources than ever this year.
Sky were one of the teams linked to Tramadol when their ex-rider Michael Barry wrote in his autobiography that he was given it. Now nobody will have to use it in a race as the UCI is trying to ban its use and the new regime will come into force in March, the same for the cortisone ban.
Last year's Worlds in Innsbruck were great and, crucially, different because they allowed a new cast of characters. Next year's mountain fest in Switzerland is promising too, picture an Alpine course just at the time of the local wine harvest with cheese on top. In 2019 Yorkshire should be a big week too thanks to a hilly course and the big crowds we've become accustomed to in the UK. We should get news on the attribution of the Worlds to Africa too with Rwanda in the hot seat.
This piece isn't about riders to watch but let's wish Remco Evenepoel all the best. Many of the best U23 riders need a year or two to adapt, Evenepoel comes straight out of the junior ranks meaning there's even more to learn. But he'll have the voracious Belgian media reporting on his every move.
Finally it's going to rain for Roubaix, or rather it's got to. We haven't had a wet edition of Paris-Roubaix since 2002, so long ago that riders who reached Roubaix like Alexei Sivakov and Erik Zabel now have sons in the pro peloton. It's a quirk that mid-April is actually one of the driest months for that part of the year but that's relative, northern France is hardly the Sahara desert, it is still wet. The dry run has to end, it's got to rain at some point, right?