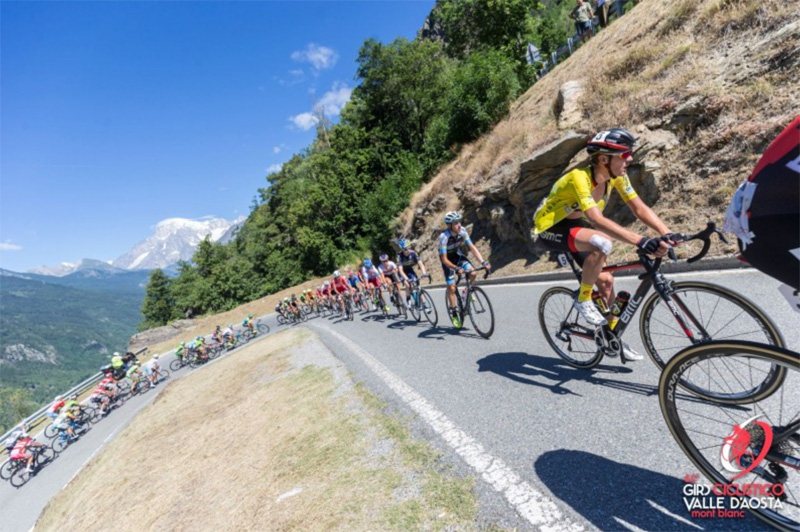 BMC Racing have decided to pull the plug on their development team. In a statement team said a causal factor was their development of riders who only go and sign for other teams.
"Unlike prior years, the athletes today are for the most part being managed by rider agents. These rider agents then propose these athletes to other teams who may or may not invest in such a program. In essence, we are now developing athletes at a cost for both our team and other teams… …The UCI offers no protection to development teams and no regulations exist that protect their investment or the transfer of riders from team to team."
That's the quote attributed to Jim Ochowicz in the BMC press release. Over at this blog there are two ways to see this…
First let's understand Ochowicz's position, that his team is spending good money on developing riders only to see them sign for another team. This means all the costs fall on BMC only for the big gains to be enjoyed by a rival team. To illustrate this, look at the case of Pavel Sivakov (pictured in yellow), the Russian rider who has lived in France all his life and who has won the Ronde de l'Isard, the U23 Giro and the Giro della Valle d'Aosta, three of the four most important and difficult amateur stage races along with the Tour de l'Avenir. Sivakov has been part of BMC's development program but the talk is he has signed for Team Sky. In light of this closing the development team seems rational, why assume all the development costs only for others to get the benefits? It's like planting crops only to see another farmer come and take the harvest.
Second, the alternative is that U23 riders are not livestock purchased by the development team, the feeder squad and its parent pro team have no hold over the U23 rider, no more than an office intern must spend the next two years working at the same firm on graduation. If another employer is able to offer better terms then it's a basic right to be able to go elsewhere. Also if there are costs, the time spent on development brings particular benefits to the development team. For example they've gained invaluable insight into their U23 riders, not just their training data and other metrics but also they'll know their character, values and more. So the development team, and its parent team in the World Tour, knows more than anyone else just how much the rider is worth.
These are two views, both seem reasonable and there are more points to take. But whatever your take one thing everyone can agree on is that development matters. Currently cycling's amateur U23 scene is a very mixed area to put it mildly with semi-pro teams for some and village clubs for others and a mixed calendar where
Pro teams can lament the lack of UCI rules in this area but this hasn't stopped them from running these teams over the years within these rules… and poaching from other teams. Ochowicz himself hired Taylor Phinney on a substantial six figure salary out of Trek-Livestrong's development programme; Laurens De Plus rode for Lotto-Soudal's U23 programme but turned pro with arch rivals Quick Step in 2016; and Florian Sénéchal was supposed to do another year with Quick Step's development team but jumped at the chance to turn pro with Cofidis, this didn't seem to burn any bridges though as he's signing with the Belgian team for 2018.
Development teams do incur significant costs (training camps, fuel, vehicles and often, but not always, a modest salary) but if a rider turns pro they get nothing back. In other sports it's different, for example FIFA has a formula designed to repay training costs incurred by clubs should a player go on to bigger things but this is based on transfer fees when players are traded, something that is exceptional in cycling rather than the norm. Cycling could do something similar though upon signature of a neo-pro contract. But it's working out how and how much that is the hard part, for example how much is an U23 team responsible for discovering talent and developing it, how much value are they adding? Make the payment high and you set up all sort of incentives in the U23 ranks that can have bad effects, the sporting equivalent of cows being fattened for market as young riders are primed for the pro ranks or rather primed for the signature of a neo-pro contract only to burn out or worse soon after thanks to a pushy amateur team desperate to get that contract fee. Similarly make a neo-pro more expensive still and maybe some teams just recruit existing pros instead? Where this can work is the idea that a good development squad has added something and that a neo-pro fee back to the development club is worth it because of the quality they're recruiting, they know they're getting a year's worth of power data files, someone who has spent a season learning team work and tactics and more.
But for now teams get all this free. In an article for Pro Cycling magazine in January 2014, the manager of the CC Etupes cycling club in eastern France Jérôme Gannat laments that he's had Warren Barguil, Thibaut Pinot, Adam Yates (pictured), Kenny Elissonde, Alexis Vuillermoz and more in his U23 team but this conveyor belt gets no funding from the pro teams only too happy to cherry-pick the best of his riders. Gannat is happy here, the club partly exists to send riders onwards and upwards and takes great pride from this and in turn this notoriety means it can attract more promising U23 riders. But it has bills to meet and Gannat wrote that after Skil-Shimano signed Barguil the club was able to buy some wheels off the Dutch team at a discount, that's as far as the help went. Of course everyone wants more money but Gannat's case seems valid.
Also development doesn't stop once a rider signs a pro contract. Take the other reported signing of Team Sky, the Colombian Egan Bernal who has been with Androni Giocattoli. Should Gianni Savio get a finder's fee for scouting him? Presumably Savio's found an angle here already but it illustrates how the lower pro ranks could be rewarded for bringing on other riders. Similarly maybe the likes of Sport Vlaanderen (former Topsport) and Bardiani-CSF could ask for a reward for bringing on the likes of Oliver Naesen, Thomas De Gendt, Sonny Colbrelli and Gianluca Brambilla although arguably they got their publicity along the way too.
This route is the one chosen by Axeon-Hagens Berman, the US team that has supplied more neo-pros to the World Tour than any other development outfit with the news that it wants to move up to the Pro Continental level for 2018. This is partly a response to the UCI regulation and calendar, namely to get a shot at riding the Tour of California but means its riders will get access to more races and all their squad will by definition become professionals. There will be a subtle difference in that riders are going to be salaried and expected to deliver matching results and we will see if their recruitment changes, whether they hire one or two veterans to pass on experience.
Finally development is not just taking riders and throwing them into the big U23 races in Europe and seeing what happens. There is off-the-bike work to be done too. British Cycling's academy under Rod Ellingworth has insisted on discipline like keeping their apartments clean and washing team vehicles as well as language lessons, Ag2r La Mondiale's feeder squad Chambéry Cyclisme Formation (Bardet, Latour… BMC's Silvan Dillier) only takes riders on the condition they study when they're not riding, whether a technical course or a university degree. Here the team doesn't gain much but certainly the rider does.
Conclusion
BMC Racing are pulling the plug on their development team citing the lack of UCI rules and how other teams can poach their best riders. A cynic might say these rules existed when the team was created so it's not like they should be surprised. But Ochowicz's point is rational and echoed by many others. Some kind of development fee payment could be a good idea as it would reward structures that develop young riders and of course a team recruiting from its own feeder squad would save this: a reward for funding their own system. This sounds like one of those classic problems where a solution can benefit everyone from rider to U23 team to pro squad if it could be carefully implemented.