After last week's Riders to Watch for 2016, here is a selection of neo-pros to introduce. Previous picks have included several second year pros but this year's intake seems so promising that all the names below are novices. Here's a look at some promising riders with big results, fat contracts and some musical talents.
First up is Italy's accordion-playing Gianni Moscon who has signed with Team Sky. While some teams chose to bring on young riders, some don't. Astana and Team Sky can just buy a rider when they're world class. Riders like Geraint Thomas and Peter Kennaugh have been nurtured but they were already part of the British system before Sky came along. The business logic is understandable as future talents come with an all to present price tag, why pay to incubate a rider when you can just buy a hatched champion? Team Sky's recruitment is a curiosity probably explained by the Pinarello connection, after all Moscon has been riding a Pinarello with his all-conquering U23 Zalf team. Moscon hails from the miserable sounding Val di Non – actually a delightful place – in the mountains of South Tyrol and not far from the fiefdom of Franceso Moser and shares a similar built to The Sheriff. Moscon had results on hilly courses such as the Piccolo Lombardia, the U23 Tour of Lombardy but among the pros he's likely to fit into the rouleur and classics niche. He's similar to Salvatore Puccio who won the U23 Tour of Flanders before signing with Sky and has faded from the results, albeit as a valuable workhorse.
Remember Ilya Davidenok? If a bell rings it's probably because he was one of the Astana development team riders busted in late 2014 for steroids, the news of which compounded with the Ignlinskiy brothers to cast a long shadow over Kazakh cycling. Davidenok was rumbled during the Tour de l'Avenir where'd he'd taken the summit finish stage win at the Plateau de Solaison only to get stripped of the win in the following weeks. The short version of this is that Sam Oomen was robbed of a stage win. Fortunately the Dutchman has made plenty of other victory salutes with the Rabobank development team. Last year he took on pros in several 2.2 status stage races in the mountains and beat most of them with podium finishes and more, he even finished eighth in the 2.1 level Tour de l'Ain meaning if he'd been a pro last year he'd have enjoyed a decent season. He then went on to finish fourth in the Tour de l'Avenir and after many impressive results in the mountains finished off the year with the U23 Paris-Tours (that's him on the podium) and the year before he'd been third. All this and he's just 20 too and has just got a three year contract with Giant-Alpecin, not the usual two year deal. Apparently he's a good piano player too. Is there anything he can't do? Maybe social media, he's one of the rare neo-pros without a Twitter account.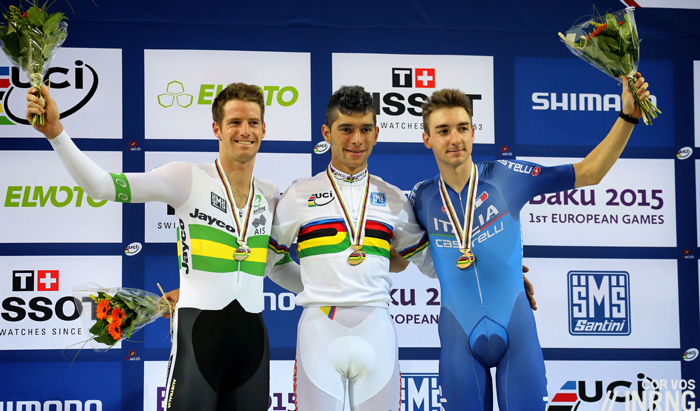 Fernando Gaviria is an obvious pick given he's been outsprinting the best pros in the world whether in the velodrome or on the road. The amateur scalped Mark Cavendish and Sasha Modolo in the Tour de San Luis and André Greipel in the Tour of Britain and beat Elia Viviani to win the omnium title at the track Worlds. Of course San Luis was a pre-season test and Greipel's lap of Britain was the only race he did in September, context matters. 2016 is an Olympic year and the Colombian wants to race on the track and Quickstep had been reluctant to let Cavendish focus on the track but of course they were paying him millions to deliver on the road. Gaviria is likely to be cut more slack and the road will form part of his programme. The risk is that he's got dollar signs in his eyes and gets distracted but if not then he's got a shot at defying the Colombian stereotype of natural born climbers. He's got a sprinter label for obvious reasons but there might be more to come, watch for him in prologue time trials.
Patrick "Paddy" Bevin had a roaring 2015 with more top-10s than One Direction, in fact there were only four days in the year where he finished outside of the top-10 in pro races. Yes, go back and read that sentence. Sure it was in an abbreviated calendar of 24 days but this was impressive and he's the latest rider to be pumped out by the Andrew Christie-Johnson pipeline and the Avanti team boss told cyclingtips "he is certainly one of the best – if not the best – rider we've ever had on this team". It'll be interesting to see how he fares. He's thrived on the Asia Tour races, even beating the Iranians at times, and there will be a step up as he adjusts to longer races in Europe and the World Tour. He should be ripe for a few wins in 2016 in smaller events, think the Coupe de France series or a stage in some smaller Spanish stage races. He's proven to be a fast finisher who can cope with the hills – he beat Cam Meyer to win the Arthur's Seat finish of the Herald Sun Tour last year – and he's just won the New Zealand time trial championships too. It's a compliment to say he could prove an excellent lead out rider.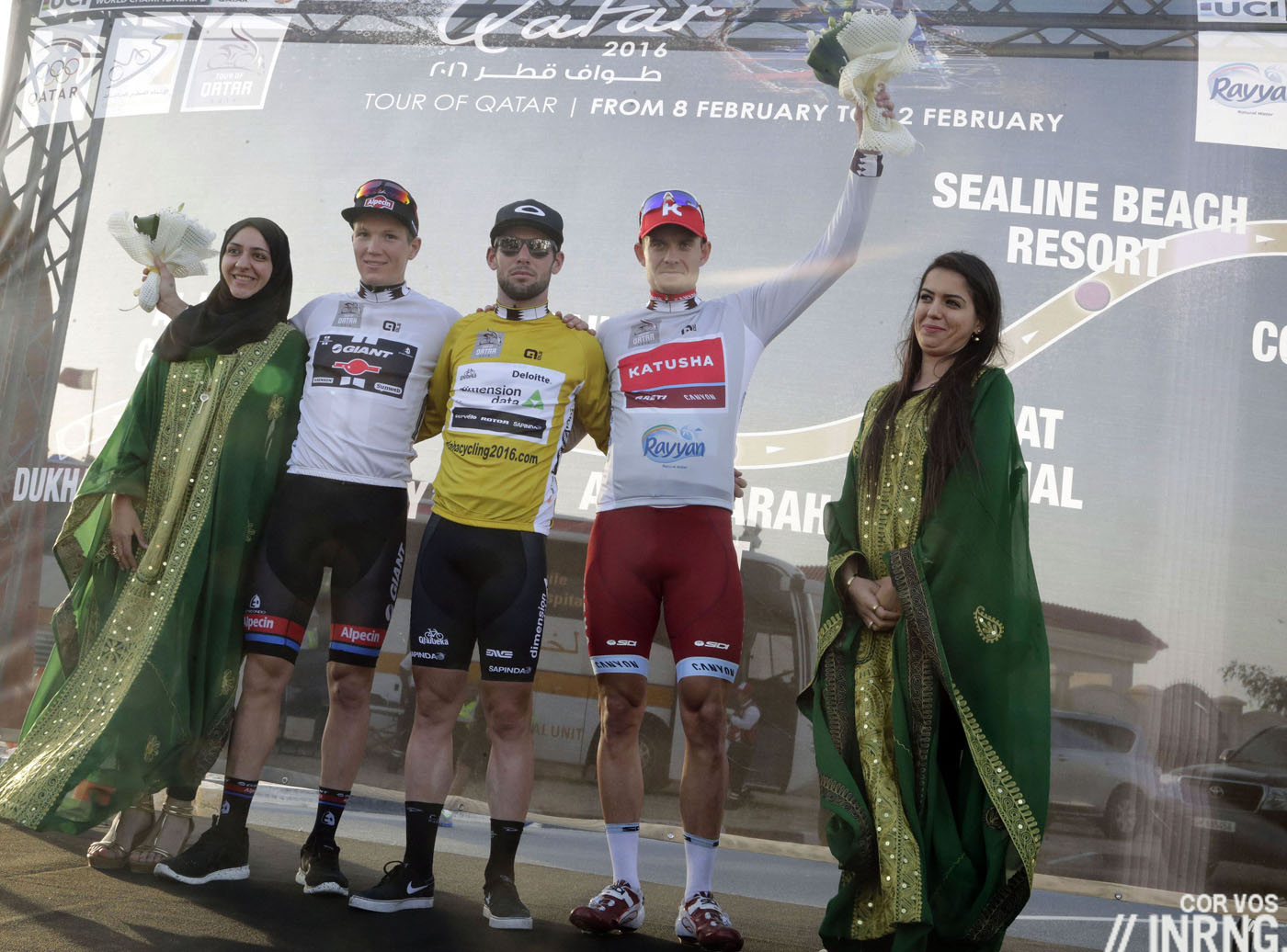 Søren Kragh Andersen could be a future classics contender but is he already a finished item? He had a storming 2015, including the prologue and sprint from a breakaway in the Tour de l'Avenir and got a ride with Giant-Alpecin on the back of this and other prodigious results. Perhaps the most promising result was third place in the Tour of Denmark's TT stage, mixing it with the pros and he won a stage of the Tour des Fjords too. There's something of the younger Kittel about him with his hulking thighs and time trial force but he equally become a classics hardman. In the next year or two look for him to poach a win here and there and use his bulk as a valuable addition to John Degenkolb's sprint train.
Guillaume Martin is the one FDJ let go and that might be the best thing to happen to him. The French climber scored plenty of impressive results, notably a mountain stage of the Tour de l'Avenir and the U23 Liège-Bastogne-Liège. If French U23 cycling had a draft he'd be near the top of the pick and was a stagiaire with FDJ. Then he went and signed with Wanty-Groupe Gobert. An odd choice? FDJ's ways are not for everyone – see how Arnold Jeannesson has vanished – and besides they've signed Jérémy Maison, another climber already. For Martin a ride with Wanty means a start in many hilly races and a chance to develop with less pressure.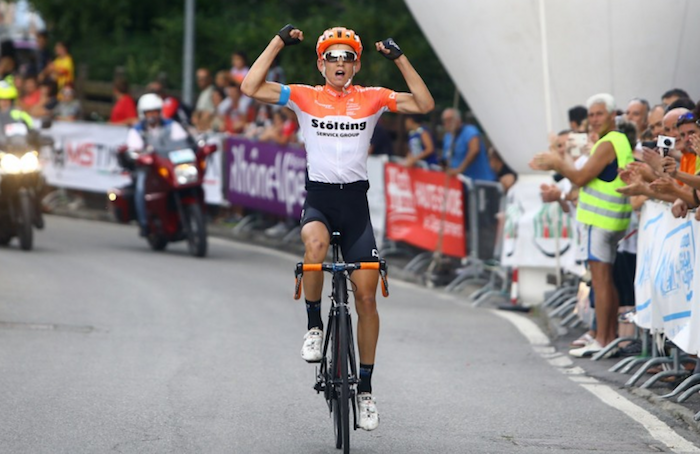 Lennard Kämna has turned pro by accident. He's been with the Stölting continental team which has now moved up a tier to the Pro Conti level and so all the riders have been given full pro contracts, Kämna included. There's nothing haphazard about his progress though, as a junior he won the time trial at the 2014 World Championships in Ponferrada and switched into the senior ranks last year to win the German U23 time trial title and take bronze in U23 TT race in Richmond, a huge ride for someone who'd turned 19 days before. He's more than a time trial specialist though, taking a medium mountain stage of the Giro della Valle d'Aosta. Many managers will be watching Kämna closely with a sort of Dutch auction in place where many would like to sign him but not yet, each hoping he'll develop at Stölting before he's ready to sign.
What can Matvey Mamykin do? There's a long list of promising Russian riders that vanish in the pro ranks. The likes of Igor Silin, Sergey Chertnitskiy, Petr Ignatenko, Ildar Arslanov and Aleksey Rybalkin have flashed up on the U23 scene but gone quite since. Mamykin has probably got more results than these four together so it'll be interesting to see how he fares with Katusha, he's proved very strong in the mountainous stage races.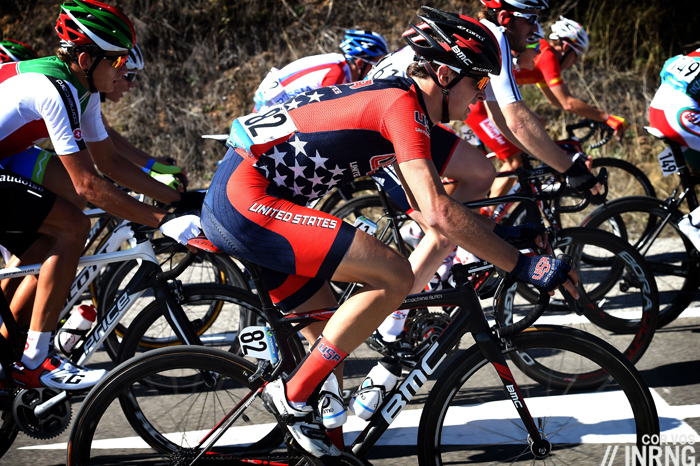 What's with the Dutch connection ? After Christian Vande Velde, Tejay van Garderen now there's Alexey Vermeulen, another with a Dutch connection. Perhaps nationality has played a part in recruitment at Lotto-Jumbo? Most teams want an American rider as a means to market their bike sponsors to the US market, a hook for the Tour of California and the late season races in Utah and Colorado and this could have swayed the Dutch team and their bike sponsor Bianchi. Vermeulen is promising but scanning his results he's only cracked the top-10 in three international races this year, notably on summit finishes at the tough Ronde de l'Isard, but that's partly because he was only 20 years old and has room to improve. He's one of the youngest pros in the peloton and should get space to improve.
You're bound to hear about Simone Petilli in the future. The Italian climber has signed with Lampre-Merida after a very strong final season in the U23 ranks. Often Italian climbers shine in home races but don't export so well but Petilli won the Ronde de l'Isard stage race in the Pyrenees after taking the opening summit finish and finished fifth in the Tour de l'Avenir too. As you can see above he's not the typical grasshopper style Italian climber but a taller, more powerful build although he's yet to get any kind of result in a time trial meaning it's the mountains or nothing. One day a stage win in the Giro could well be on the cards, for now he'll already be an invaluable mountain gregario.
An eleventh rider for the list who won't be racing. Robert Power was schooling many of those named above despite being younger than them, the only rider here born in 1995. He's signed for Orica-Greenedge but a rare illness has given him other challenges for the coming year so we won't see him racing for some time. Let's wish him well.
Other names to watch include climber Jack Haig (Orica-Greenedge); son of Astana DS Davide Martinelli and the rider poached away from Lotto-Soudal Laurens de Plus (Etixx-Quickstep); potential classics poacher Lilian Calmejane (Direct Energie); Wunderkind Silvio Herklotz (Bora-Argon 18); Tour of California stage winner Toms Skujiņš (Cannondale-Garmin) to name some more… and pre-empt inevitable "you left him out" comments below.
Finally for all the names, talents and promise here remember it's all happened before. Every pro in the peloton was once a hot shot hope. See Romain Sicard who won the Tour de l'Avenir and the U23 Worlds and is now a solid stage racer but no more. The road ahead is as much about learning, adaptation as it is with genetics and talent, just ask Campbell Flakemore and Daan Olivier who quit World Tour teams after discovering life on the road wasn't for them.