Just before 2014 started I made 14 predictions for 2014. The point wasn't to forecast precise events, it was more a means to look at stories that could unfold in the year. Now it's time to review them.
Prediction: Chris Froome will win the Tour de France
Well that didn't work out. The prediction was actually more nuanced, an answer to the big question in the sport that people were asking all through the winter. All was going to plan and Froome did start the Tour as the bookies pick. "One slip, one injury and it all changes" I wrote and this proved quite true.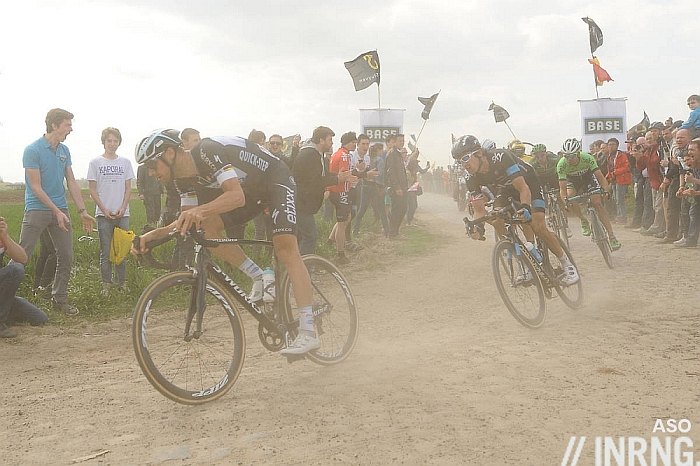 Prediction: Tom Boonen will be back to form for the classics
I was thinking of the alternate year hypothesis, the idea that Boonen has often had a great season then a dull or unlucky one. 2013 was a stinker so 2014 should be great. In retrospect he did win Kuurne-Brussels-Kuurne and was a big factor in Niki Terpstra's Paris-Roubaix win as the Dutchman could go up the road knowing others would hesitate in the chase because they'd just tow Boonen to the line. But 2014 wasn't vintage Tommeke. At least he was there rather than the sorry story of injuries and crashes from 2013. 2015 looks like a big year, can he command team leadership at OPQS?
Prediction: Europcar will struggle in the World Tour
This was an easier call, made obvious with Europcar's in extremis promotion to the World Tour despite a diminished roster as Damien Gaudin and Séb Turgot had quit for Ag2r La Mondiale, Séb Chavanel for FDJ. The team duly finished the season without a win in the World Tour. Thomas Voeckler was unlucky crashing in Adelaide before he'd started the Tour Down Under. Bryan Coquard's an exciting talent but too young to carry the team. Pierre Rolland's enigmatic, a big talent but seemingly adept at spreading himself too thin. Cyril Gautier's is probably their next best rider and this doesn't say too much. Worse they've now lost Kévin Reza, a big part in Coquard's sprint train and the sponsor is pulling out and the end of 2015.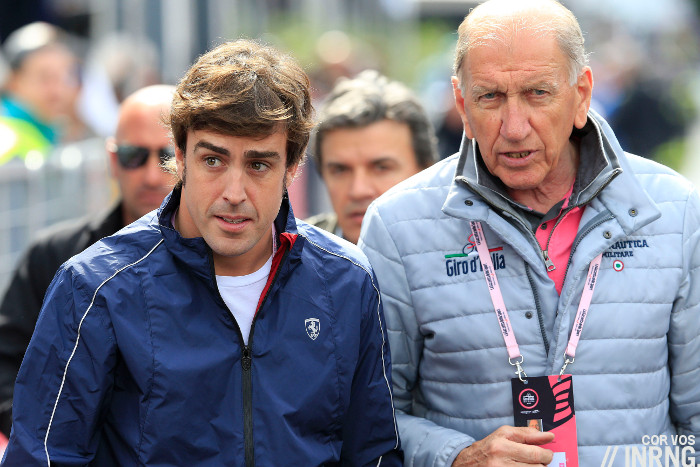 Prediction: Fernando Alonso's new team might turn out to be an old team
The team never got off the ground but it had all the hallmarks of a duff outfit. It started out hiring suspect managers, briefly inflated the transfer market and then vanished because it couldn't line up sponsors. In short it was just like any other ephemeral team and didn't bring anything new beyond Alonso's celebrity halo. There's still so much to do in team management, for example basing all riders on one town or insisting they're coached by the team (many top pros still use third party trainers). Hopefully Alonso will one day enter the sport with a serious and innovative project.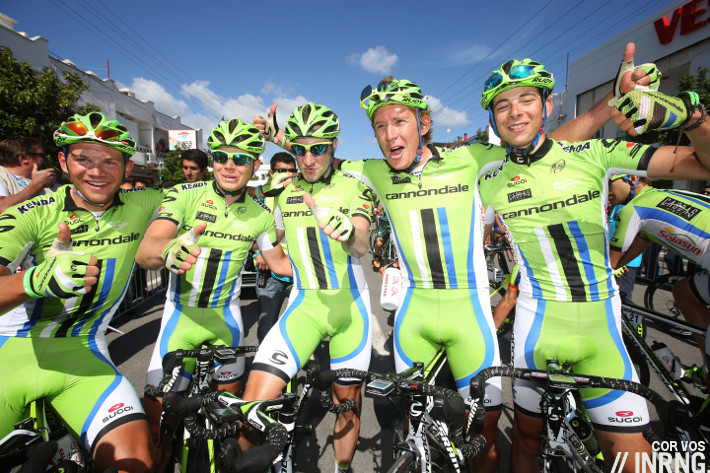 Prediction: Points will matter
With 18 teams in the World Tour and Alonso starting a new squad I foresaw a fight for ranking points. Only we got the opposite, we've ended with no Alonso team plus Cannondale merging into Garmin-Sharp. IAM Cycling have just been given their World Tour licence but it means 18 teams for 18 places so no fear of relegation. Consequently teams weren't rushing to shore up their rankings, buying riders with sackloads of points. There's a real structural problem here because with 18 teams or less the transfer market is predictable but the moment this equilibrium is broken everything changes.
Prediction: Orica-Greenedge will get a co-sponsor
Alas. Greenedge is Australian slang for "Your name here" but the team still hasn't got a co-sponsor to part-fund the team despite prolific good publicity from the podium to the backstage passes. I suspectt the price has to be right, putting another name on the jersey means diluting Orica's contribution and so far the team's used other brands owned by cycling enthusiast Gerry Ryan like his Michelton Wines business.
Prediction: BMC get their act together
The team had been a regular disappointment, more a black hole of talent than a galaxy of stars given the propensity to recruit riders at the top of their game on generous wages and then watch them get comfortable. But as remarked last year they had many podium places in 2013 and only a bit of luck was needed, "as turnaround stories go this could be one of the easiest to achieve". It worked with plenty of good results. Cadel Evans was no old crock as he got a string of wins and even wore the maglia rosa again, a race that first made him famous. Philippe Gilbert was effective all year while Tejay van Garderen was arguably only an energy bar away from the Tour de France podium. The test for 2015 will be whether they can turn Greg Van Avermaet into a classics winner.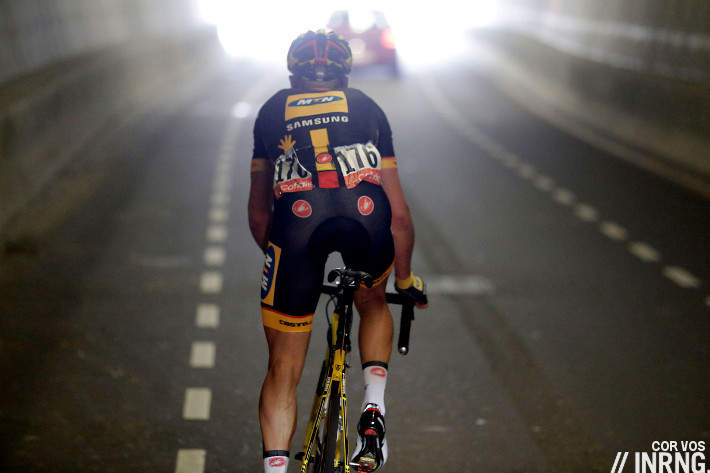 Prediction: MTN-Qhubeka will ride the Giro
It seemed so certain a year ago. The team had based itself in Italy, hired Italian riders and Giro owners RCS were even doing fundraisers with the laudable Qhubeka charity. But it didn't happen. Maybe the exit of Michele Acquarone and Giacomo Catano changed matters? Fortunately the team got a grand tour in the legs in the Vuelta and now it's Operation Séduction as they try to woo ASO and a coveted Tour de France spot, helped by a much stronger roster.
Prediction: Goodbye Katusha?
A wild call but I wondered if Katusha would stop or at least have a big shake-up. A year ago team owner Igor Makarov sold his Itera business for billions, did he want to continue? More existentially what is the point of the team? The "Russian global cycling project" has struggled to bring on any Russian riders, the team's best are Spanish and Norwegian. Yuri Trofimov was their only Russian winner this year. I still can't see the point of the team but then again it's funded with loose change by its sponsors and as we see, sports have a big part to play in Vladimir Putin's imperial projections.
Predictions: the year of the Colombians
2013 saw many Colombian riders break through and I thought this would continue in 2014. I wrote "the question is whether they're hungry to succeed and keep working". Carlos Betancur got the "hungry" part right. Overweight he still outsprinted John Degenkolb in the Tour du Haut-Var and, still rotund, he won Paris-Nice. Nairo Quintana was the best in the Giro, the strongest and the most aggressive. But it's not all been so joyous with Team Colombia's financial concerns and politics getting the better of the impressive 4-72 Colombia team. Arguably 2014 was the year of the Pole thanks to Rafał Majka and Michał Kwiatkowski.
Prediction: the Italians will struggle
Right or wrong? Vincenzo Nibali won the Tour and this can be waved like a trump card to beat any counter-arguments. But look behind this and Italian cycling looks anaemic compared to past glories. Fabio Aru is promising but after him wins at World Tour are rare. Sacha Modolo is a versatile sprinter while Lampre's Movistar's Adriano Malori is becoming a top time trial specialist but at the World Tour there are few other winners while Diego Ulissi's success is still qualified by an unresolved positive test. Enrico Battaglin's win was an overlooked highlight of the year, recently picked by excellent French site Velochrono as their TV highlight of 2014. More fundamentally there is only Lampre-Merida left in the World Tour after Cannondale's demise and the fuchsia team are quite international with a Taiwanese co-sponsor and molto foreign managers. The country still reheats Pirata mania with countless Pantani memorials and endless speculation over the cause of his death.
Prediction: Sponsorship will get more innovative
Yes but only by a small degree. There's still plenty to be gained by a team having one co-sponsor for the spring classics, another for the Giro and then a new one for the Tour de France in order to mine each market. We did see Belkin try this… but they lost their prime sponsor. The Dutch squad trialled crowdfunding but it wasn't well received, one fan wrote how he paid up and didn't feel he got much back. One for the AIGCP, UCI, Velon and others to explore.
Prediction: the UCI's truth and reconciliation programme won't be what you expect
The T&R label was unfortunately hung on the UCI's investigation in pro cycling's doping issues. But it was never going to resemble the open process in South Africa. Nobody involved in doping who has gotten away with it has any incentive to come forward. Today the CIRC's work continues in the background and we should get a report in 2015.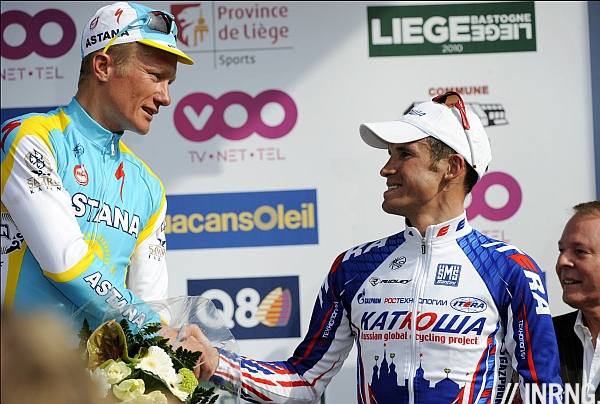 Prediction: What if race-fixing replaced doping as the new new scandal?
A long-burning issue perhaps. Races are traded, sometimes for mutual gain and sometimes for cash. It's a tricky subject, the "if you pull hard I'll give you the stage win as I'll get the overall lead" collusion is arguably part of cycling's tactical repertoire but nevertheless amounts to a conspiracy to fix a result. The addition of cash to the equation crosses a line. The story of Alexandr Vinokourov's win in Liège and his "loan" to Sacha Kolobnev is apparently still under UCI investigation, the Italian police have a file on it too while the case is still with prosecutors in Belgium. I did fear "Vino" might be engulfed by it but he's ended the year with other worries. Still one of the few things that could derail Astana's licence is the Licence Commission finding proof about Vinokourov's commercial activities, it would be a clear breach of the UCI's ethical criteria.
Conclusion
Since several predictions went wrong it was tempting to hope everyone forgot about the original post. Still it was worth revisiting, even if I did think of using the title "14 Predictions for 2014 – what went wrong". Loyal readers will know even the weather forecast for a stage preview can go wrong but forecasting far out events is really a means to explore ideas rather than make phoney predictions and the idea of the original predictions was to raise themes that might appear, to think about future trends and maybe it's too early for some ideas like race-fixing and better sponsorship. 2014 threw up plenty of surprises, good and bad, who would have bet on a Tour de France podium with Nibali, Péraud and Pinot? Later this month I'll consult the crystal ball bearing for vision of 2015.