Astana have been made to wait a week in order to get their licence for 2015. You suspect Alexander Vinokourov wouldn't sweat if you put him in a banya but even the granite-faced Astana team boss must be feeling embarrassed.
Yesterday's news from the UCI tells us all that's missing for Astana's licence is a piece of paper or something else that can be fixed in the coming week rather than something drastic. The Kazakh team are likely to get their licence. The case of Katusha in 2013 is instructive, originally investigated for financial reasons, the UCI Licence Commission grew exasperated with the team's long list of doping cases and worried about the large number of staff with shady records. But the team got back its licence at the Court of Arbitration for Sport with pledges to clean up. We can expect Astana to have a one year licence with promises to improve things, maybe power-profiling riders and insisting on more outside anti-doping controls. Getting a licence to race is one thing but escaping the "team bogeyman" image will take more time.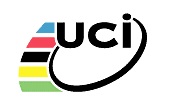 Licence Commission: I sometimes see people saying Brian Cookson needs to act on Astana's licence. For a second let's imagine he could wave a magic wand, many say the team should be banned. Joe Lindsey makes the point well over at Outside Online. But it does amount to collective punishment, hitting innocent riders for something they didn't do. This should make us uneasy.
Now that second of imaginary punishment has passed, back to reality where Brian Cookson and the UCI can't do much at all. The UCI's Licence Commission is so independent it even meets outside the UCI's offices. As for membership, it's staffed by non-UCI people. It's headed by Pierre Zappelli, a former Swiss Supreme Federal Court judge and he's joined by Hans Höhener, ex-President of the Swiss Athletics Federation and a senior corporate executive called André Hurter. Three heavy hitters who operate about as independently as you can reasonably imagine. If you want to throw the book at Astana, first you have rewrite the book.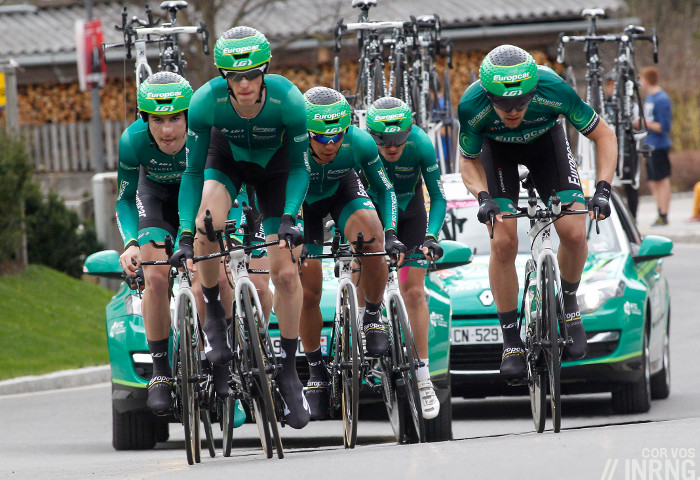 Europcar's budget drive: Europcar meanwhile have budget issues. It's sad that Astana has and endless supply of petrodollars but can't buy a good image while Europcar's got a near spotless image but can't get fully funded (near spotless? Well we never got the full story on the Pierre Rolland cortisone story). Regional newspaper Sud Ouest quotes manager Jean-René Bernaudeau saying his Europcar team budget is 5% short for 2015, today's L'Equipe says it's 6%. It's a simple question of setting out a business plan for 2015 with the budget for the year and then the likely deductions such as wages, fuel, hotel bills and so on, all judged against past audited accounts. Europcar are on the smallest budget already and cutting costs further is going to be hard, they don't have luxuriously long training camps in Majorca or Mount Teide to chop away. Bernaudeau might still find the money but going down to Pro Conti would be no shame for the team. They've lost more riders and having to race three grand tours and on other, simultaneous, fronts could be too much to ask. With Pierre Rolland and Bryan Coquard they're certain of a Tour de France wildcard.
Dysfunctional: all this fuss about the licences reveals a fundamental problem with the sport. There's more drama over the administrative award of a licence than there is in the sporting aspect. We didn't end the season watching teams fight for their position in the World Tour. Instead the headlines are generated by officials, accountants and lawyers.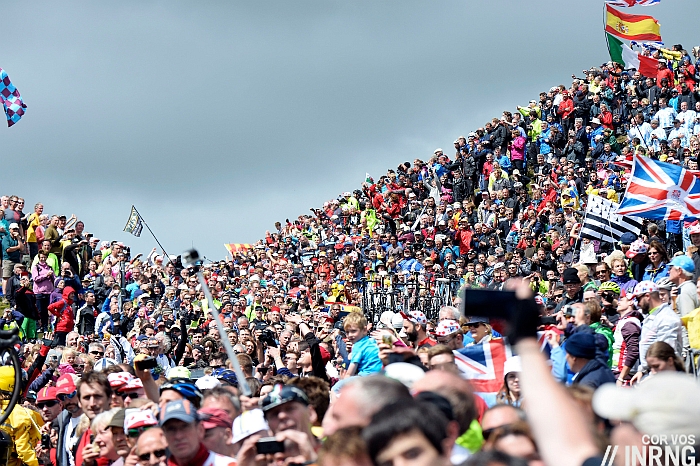 Talking of budgets a report yesterday claimed the Tour de France's visit to Britain was a financial success. Only these studies are open to being gamed, essentially whoever commissions the report can go fishing for the answers they went. The methodology for this report is included in the back, much of the analysis is built on interviews with a small but hopefully representative sample and then extrapolations are built on top. By all means use the numbers for future reference but – something British broadcaster BBC missed – include the word "estimated" before them.
Rouble in trouble: one thing you don't need to estimate is a foreign currency exchange rate. As the chart from Bloomberg above shows, the Russian Rouble has lost one third of its value over the past 12 months compared to the Euro. The cycling connection is that this means it's got a lot more expensive for the backers of Katusha, Rusvelo, Tinkoff-Saxo and other teams to fund a squad that races in Europe and pays its staff in Euros. It will hurt the wallets of some but these teams have sponsors will deep backers rather so their budgets should be safe for 2015.
Russian trouble of another kind and the ARD documentary alleging widespread doping in Russian athletics has gone around the world. It's by "Hajo" Seppelt, the journalist who flushed out Alberto Contador's Tour de France positive test from the UCI after it had been kept quiet for weeks (update: he's willing to talk to the UCI's CIRC about this). It's primarily about athletics but includes allegations that cyclists were involved, notably the claim that some cyclists were exempted from testing. The full transcript is now available in English.
From German TV to German teams. Giant-Alpecin will be a German team for 2015. The difference? Nothing really except the flag that appears next to their name on TV graphics. It's that simple. team registrations are an elective matter. Greenedge was accidentally listed as Italian on launch because it's got its HQ in Italy for obvious logistical reasons. As for Giant-Alpecin it makes sense to adopt Europe's largest consumer market as the home country given they've also got a German sponsor and have star German riders. It'll be interesting to see if they recruit more riders from Germany.
One existing recruit is cyclo-cross specialist Lars van der Haar, surely the best-named rider in the world for a team sponsored a shampoo brand?
Cycling Anthology: I've reviewed this in the past, now a note to say Volume 5 is out now. If you're not familiar with it, the Cycling Anthology is a collection of essays and what's sometimes called long-form writing. It allows for more depth and to explore subjects that might not appear on cycling news websites nor to the regular sports magazines. The publishers were kind to send over a copy for free but I would have bought it for the pieces on the Tour de France by François Thomazeau and Daniel Friebe, a handy travel companion given it's small size. Jeremy Whittle's explores the subject of panache and excoriates Thomas Voeckler, a bonus for many. There's plenty more, especially for a British audience with tales of long-lost professionals and rogue teams. If you like this blog you'll probably like this book.