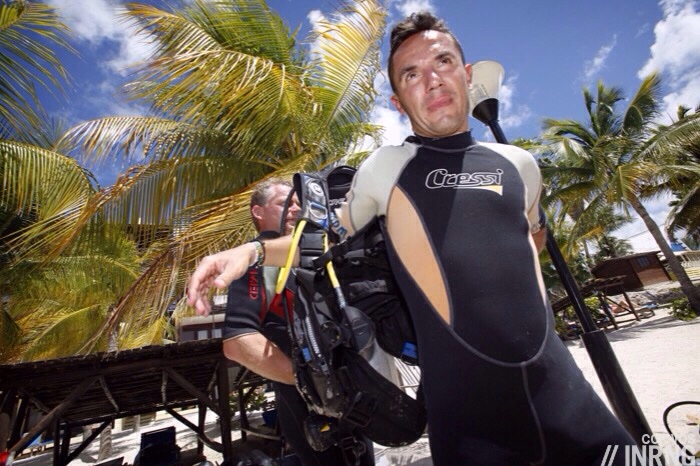 Pro cycling's calendar runs from late January to mid-October leaving a vacuum that lasts longer than three months. All riders deserve a vacation and a chance to do something else. Why stop the show? Could the sport race all year instead?
It's always good to question conventions and rituals and the off-season is one habit worth reviewing. I can imagine many a reader saying the riders need a break. Of course. In fact they need several and maybe it doesn't always have to be in October.
A longer season isn't a novelty. In times past the stars of the road would cash in over the winter with a series of six day races on the track. Before TV this was a way to make money in front of a captive and ticketed audience. A six day race was as grueling as a stage race on the road, certainly no off-season celebrity jaunt. In fact today's tail wagged the dog back then, some riders would spend so long on the boards that the road season took time to get going. The race we know today as Paris-Nice did start out linking the two cities but first went by the name of Les Six Jours de la Route or "The Six Day Race on the Road".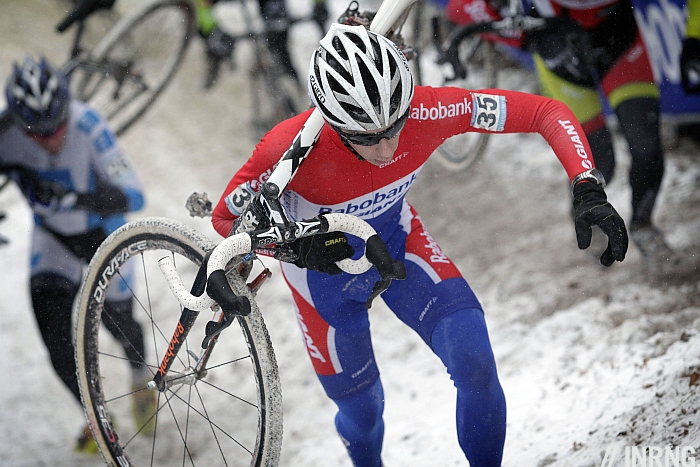 In a different sense cyclocross is cycling's answer to winter sports, there's even a concerted effort to include it in the Winter Olympics. Like track racing it was a way for road riders to keep in shape over winter but has mutated into a specialist discipline where few roadies venture. You can count the number of pros on World Tour teams who do CX on your hand, think Zdeněk Štybar or Francis Mourey and both are really CX riders doing the road with the Czech now going almost full-time for the road.
So what about a full road season like tennis and the ATP and WTA tours which go around the world once a year without an off-season? As an endurance sport cycling doesn't compare to tennis. Obviously there's a lot to be said for a winter break, a chance to rest after a season-long slog. The body and the mind need a break as both get stale, jaded after a long season. But doesn't this argue for an earlier break in the year? Rather than racing from January to October, why not have some guys take, say, June off and return for winter. It happens a bit already, it's common for many to take a break in May. Scheduling time off to suit a longer calendar shouldn't be a problem.
It's happening already too. The season used to start in March, now it's January. But it's still adjusted to suit the Euro-centric calendar. If there's no racing in winter the calendar could be adjusted. Currently races like the Tour Down Under, the Tour of Qatar or the Tour de San Luis are bunched into Late January and February. Why not have a race or two in November, December and January? Going global means going where the sun shines.
So far all is is thinking aloud. Would we want a never-ending season? As much as we all enjoy the sport having a break means we avoid saturation coverage and TV fatigue. You'll tune in for early season races but the shine wears off the longer the season goes on. But that's your problem. You might want a break but if money never sleeps it doesn't need a rest day yet alone an off-season.
There's a business logic to it all. The sport was created to sell bikes, newspapers and promote resorts and the commercial imperative continues today. The closer you get to pro cycling the more apparent the transactional aspect and if there's business to be done in the winter months contracts can be signed.
But for all the talk about business there seems to be a problem with supply and demand. If the sport roll around the world and visit the Southern Hemisphere from October to February it'll need willing invitations. Only right now there's not much there. Australia is hardly saturated with pro cycling but there's not much room for more World Tour races. So where else? The problem is that the UCI is hardly turning away applications from Brasil, South Africa or Indonesia, it's more that nobody from these countries has made a credible bid for a World Tour race.
In fact the UCI is going against a long calendar. Its 2020 reform proposals involve smaller teams racing fewer events. These changes don't block a longer season, it'd be up to a team to allocate its resources accordingly, but they certainly don't make it easier.
Summary
The sport is spreading around the world but the calendar remains very Euro-centric. If new races in new places are to appear they'll have to happen in the right season, typically October to March for the Southern Hemisphere. Tradionalists might recoil but remember the sports traditions are relentlessly commercial and if there's a bike to sell, a rental car brand to promote it's only a matter of time until the sport seizes the day.
All riders need a good break but this doesn't have to mean October-only. It wouldn't necessarily be new either given some riders would spend winter, or at least a part of it, lapping the boards on the six day circuit. But for now the off season is here to stay.