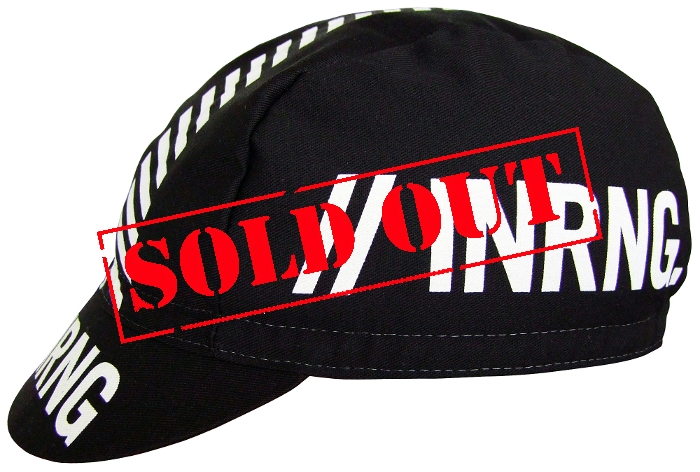 The supporter caps have arrived… and sold out faster than a rider offered a six figure "loan" from Alexander Vinkourov.
Suddenly it all feels more real than tapping away at a keyboard. To get your hands on one visit the prendas.co.uk shop.
What you see is what you get, these are cotton caps made in Italy and for sale with British shop Prendas Ciclismo. The price is £7.50 (about $12 / €10) plus postage which depends on the destination.

They're long term supporters and friends of the site. As part of their business they get caps made in Italy and offered to help produce an Inner Ring one. They've also got the e-commerce worked out from payments to postage.
Cap in hand donation
If you're not a collector of caps buying one (or more) will still help keep this site on the road as the sales revenue is split between Prendas and me.
Update: stocks are limited and they're already selling fast. If they sell out we'll order more.
Update 2: it seems they've sold out. They were going fast yesterday and Prendas thought they might sell out by the end of the week but it seems they went by the end of the day. At this is end is great to see this but sorry if there are frustrated buyers, a new order's going in soon.