All sponsors get a note of thanks and travel and tour operator Holimites has been here for March. They offer travel and stays in the Dolomites, home of some of Italy's best mountain passes.
I've covered the Passo delle Erbe in the Roads to Ride series with help from Holimites' Igor Tavella but if you want to see more climbs, pictures and browse holiday packages, click on the ad above. Be warned, you might find yourself in the Dolomites sooner than you think.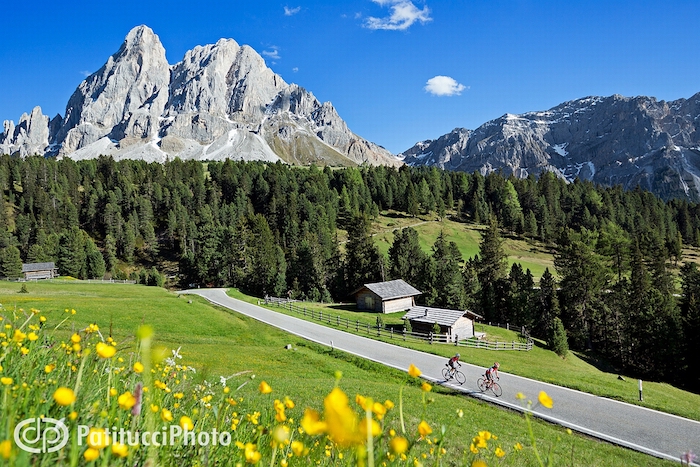 That could be you in the picture above. As well as trips for spring as the snow melts and the summer's Maratonia Dles Dolomites there's also a week of action in September that's got more passes than Lionel Messi, 120km a day over the big and small cols with names like the Passo Duran, Passo delle Erbe, Pordoi, Giau, Rolle… and many more.
Dolomites Police: A quick note on the Dolomites for pedants and geologists. They're a distinct part of the Italian Alps but many a commentator will label the Italian Alps as "Dolomites", especially when the Giro goes to the north-east of Italy. But climbs like Monte Zoncolan aren't in the Dolomites, but the Carnic Alps and there's the Julian Alps and many more labels. But it's a tribute to the Dolomites that they capture the imagination and nomenclature alike and anyone booking with Holimites is likely to travel beyond the Dolomites to explore nearby roads.
Grazie
If you're a new or infrequent reader, yes this is an advertorial piece. It's a custom that all sponsors get a public note of thanks. Rather than just renting some pixels on screen, their support makes the site happen, paying for photography accounts, bandwidth, coffee and more. I'm only too happy to use a page to explain what they're about and say thanks in public.
See more at holimites.com and Twitter users can follow @holimites
Photo credit: main image by patitucciphoto.com.