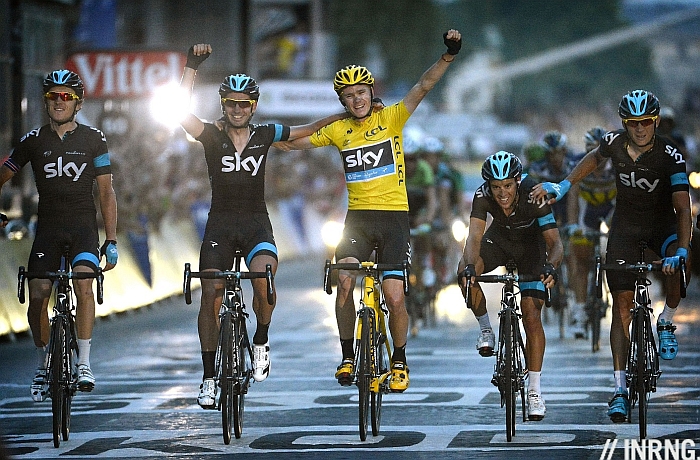 The Tour de France is cycling's ultimate prize, the biggest, best and wealthiest race in the world. The sport revolves around July and the publicity available is usually a prime factor behind team sponsorship. But for all the Tour's success and wealth, teams struggle for stability, many come and go while the Tour has celebrated one hundred editions. Some team owners are becoming increasingly envious of the Tour and other succesful events and want to tap into the revenue streams generated by these races, notably the TV rights money.
But what if there's no money to share?
Show me the money
The Tour de France has three prime sources of income:
the sale of broadcasting rights to TV channels around the world
sponsorship income from jerseys, hoardings and the publicity caravan
charging towns to host the race, whether the often large grand départ fee to the smaller price of a stage finish
The hard part is knowing the sums involved. Amaury Sport Organisation (ASO) owns the Tour de France but the race is just one asset alongside other sporting events. ASO publishes annual accounts but these are minimal and only report the headline figures so working out the income for the Tour or other races is guesswork.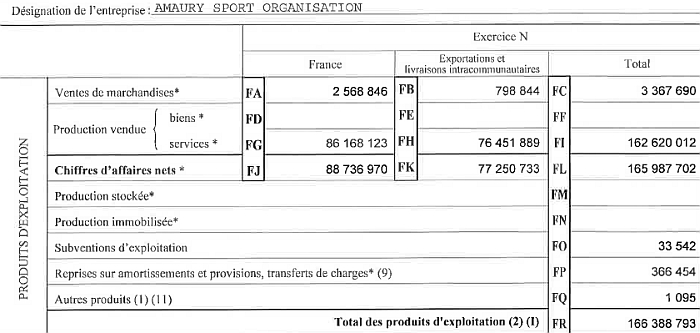 That's an excerpt of ASO's income statement from 2012 and you can see a total revenue of €166.4 million which covers all sports from cycling to golf, marathons and the Paris-Dakar rally. For the sake of argument let's assume all of this money came from cycling races and ASO decided to share 50% of this revenue with teams. These assumptions are wild but bear with me.
Sharing 50% of the total income across 22 teams equates to €3.8 million per team. The average World Tour team budget is estimated to be €12 million per year so this sum is considerable… but not enormous. But before any team owner gets excited, let's return to reality. ASO has costs to meet like staff, marketing, fuel and police charges and more. Trawl the accounts and in 2012 these amounted to €128.3 million meaning a net income of €38.1 million. Now assume again 50% of this is shared with the teams 22 teams and we get €860,000 per team. Useful but it doesn't change the game and we're still assuming all of ASO's revenue comes from cycling and Amaury family decided to hand over half of their profits to teams owned funded by large corporations, governments and billionaire tycoons. More realistic estimates say 80% of ASO's income is derived from cycling and if the Amaury's decided to share 20% of the cycling profit then we're talking €275,000 per team. A large sum of money but less than 2.5% of most team budgets.
But the Tour is only one race. What if we added up income to share from other races? Well in fact we have because the ASO number includes all their races, whether outright ownership of Paris-Roubaix, the Dauphiné and other races displayed above but also revenue from advisory, logistical and media work with the Tour Down Under, the Tour of Oman, the Tour of Beijng and more. But onto other races outside of the ASO cosmos.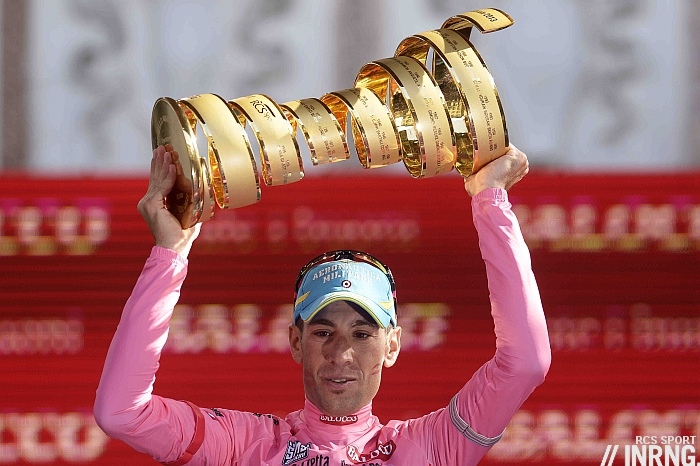 The Italian Job
The Giro is the second biggest event on the calendar. The accounts of RCS Media show its subsidiary RCS Sport declared €32.8 million in 2012 from non-publishing activities, meaning the Giro d'Italia and other races but a gran fondo, marathons, fun runs and a variety of sports consultancy work, notably in basketball and soccer.
Still for the sake of argument again let's assume all of this money came from cycling and RCS has a similar operating margin to ASO meaning 23% of revenues flow into profits which means €7.5 million is available to share. Dreaming 50% of this is divided by 22 teams it's just under €170,000 per team or if 20% is shared it's €70,000 per team.
So with optimistic assumptions and generously allocating 50% of ASO and RCS's profits to the teams, we're up to about million euros per team. Between them ASO and RCS accounted for about 45% of the World Tour calendar in 2012 with the Tour, Giro, Dauphiné, Paris-Nice, Tirreno-Adriatico and several one day races, a share that will rise now ASO owns the Vuelta in full. Many of these are the most valuable races on the calendar but once again for the sake of argument, let's be generous once more and imagine if ASO and RCS give the teams a million euros then the other 55% of the calendar pay up proportionally and we've got about two million Euros per team per year.
In short using assumptions that are generous, back-of-the-envelope and… wild it seems revenue sharing won't generate more than two million Euros per team. It's good money but not not transformational and in reality the sums would be beaucoup less.
Why so little money?
Auctioning the TV rights for a sports even can be lucrative but if outdoor broadcasting is expensive, covering a bike race takes things to new levels with mobile cameras and aviation. Plus the audience demographics are not too hot either, cycling is popular but not wildly so and a large segment of the audience is made of up low income viewers. Many TV ads are directed at senior citizens. High production costs, a moderate audience and a poor audience mean cycling's TV rights aren't as valuable as other sports like soccer, golf or tennis.
Revenue share, cost share?
If there's money to be shared then what about becoming liable for the costs? Both ASO and RCS use money from the Tour and Giro respectively to help fund the other races they own. For example neither Paris-Nice or Tirreno-Adriatico are tremendously profitable, in fact they could be loss making. This way revenue generated from a lucrative grand tour is reinvested elsewhere on the calendar to provide a platform for teams to race. And these are the big events, many other races are struggling to break even and we never hear of team owners offering financial support.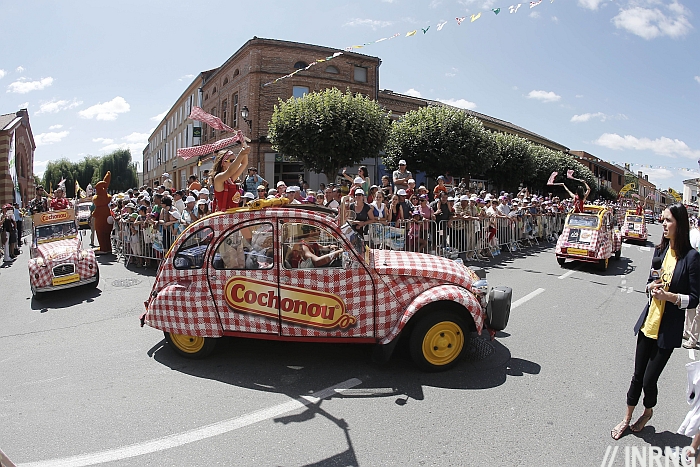 Cash for all
There's also the argument that if teams want a share of the money because they animate the race then why not reward others? Surely those big crowds in the mountains add to the spectacle, perhaps ASO could hand out wads of cash from the caravane publicitaire? And why stop there, maybe ASO should be sharing money with the various tiers of French local government who build the roads that the race uses? Ok this sounds absurd but actually ASO does pay a nominal fee, believed to be €250,000 a year, into the coffers of French government as a payment for the use of the roads.
Prune Juice
Loyal readers will be familiar with the "prune juice" concept where any extra money poured into a team's topline flows out immediately in the form of athlete wages. With revenue sharing this could be even more pronounced. Imagine an envelope containing €200, how much would you pay to buy this off someone? Normally the answer is €200 and this illustrates the problem with any payments. If revenue sharing meant teams got €2 million a year then many a team owner would pay close to €2 million for this privilege.
Power base
In fact this flows suggests the riders are more important than the teams. Oleg Tinkov has raised about boycotting the Tour de France but this sounds as fanciful as some of the assumptions I tried above. Anyway the loss to the Tour is not the missing team, it is the absent riders and a team owner threatening to sit out a big race would risk mutiny from riders denied the chance to prove themselves.
Reverse model
In fact rather than seeing teams being paid to ride the big races, arguably they're already paying to ride the Tour de France. There's no entry fee but instead squads compete to stay in the World Tour and thus ensure automatic qualification. Viewed like this the big races like the Tour have created a valuable arena for teams to bask in publicity and can therefore charge sponsors a premium.
Now for the good news
Starting with the revenue cake, deducting costs and sharing it means even on the best terms the slice is small. Just suggesting this feels mean, like trashing an idea worth exploring. If the slice is small the solution is to bake a bigger cake. There's a growth story with audiences are growing worldwide. New ways to make the sport more valuable so TV companies bid more are being explored. If the sport can put its reputation for scandal behind it then credibility will translate into premium payments. This will also bring more sponsors into the sport. Coupled with other managerial issues like a salary cap and even the exploration of franchises – both topics for another day – then maybe revenue sharing could solve the chronic instability of sports teams.
Summary
Revenue sharing sounds great but the money might not make a big difference. The above demonstrations are back-of-the-envelope stuff but all the same, even using wild assumptions the sums involved appear complimentary to the average team's budget rather than anything more. Worse, done in isolation the risk is that payouts just make team owners bid more for a World Tour licence as they buy riders with ranking points to qualify for the promised revenue and we're back where we started with the money flowing direct from the race to riders with the necessary points.
Team owners obviously want extra revenue but for now the fundamental problem is a lack of sponsorship and this is something they can address rather than waiting for someone else to give them money. Billboard jerseys, naming rights and all the publicity yet many teams still struggle to attract corporate support. To view revenue sharing as the golden solution seems wrong, it might have a place within a comprehensive reform of the sport but only if the races can be convinced donating their profits to teams will deliver benefits.