With a pink jersey and lean shaven legs pro cycling might not seem the most macho sport. But look again and it venerates suffering and elevates masculinity to religious levels.
Bike races aren't run in isolation. They cross countries, visiting villages and capital cities alike but somehow the pro peloton doesn't always resemble the societies it rides through, it excludes women and there's not one openly gay rider. Men's pro cycling is a man's world.
Last April Peter Sagan's wandering hands upset more than podium hostess Maja Leye. Some saw a prank but others spotted wider socio-cultural issues. At the time I thought about writing a piece to point out that the whole sport has its biases but so sharp was the focus on Sagan's act that this would have been lost as fans argued over Sagan. I promised to return to it later and here we are…
The Dawn of Time
Sport is a metaphor and has often been a proxy for combat. Many sports celebrate the hero and the battle. Right from the start bike racing involved huge distances, Milan-Sanremo and Paris-Roubaix are 300km and 250km respectively, a distance many cannot imagine riding today. But a century ago this was another matter with rudimentary bikes, rough clothes, dusty roads and worse. The idea was to prove the durability of various bike brands but it quickly gave rise to reports of men with an iron constitution.
Journalist Albert Londres made a name exposing brutality, whether colonial cruelty or the inhumanity of the Tour de France in "Les Forçats de la route et Tour de France". There were instances of women trying early races – even the Giro – but often the sport and its supporting media started diminishing women's roles.
It's not just cycling, Prof. Christopher Thomson's cultural history of the Tour de France makes it clear that many sports restricted women. The founder of the modern Olympics Baron de Coubertin believed women should do no more than present the medals. But if sport was a male preserve a century ago, cycle sport went further, an activity reserved for men capable of doing things that other men could not. Early newspaper accounts of races resemble war reporting.
In short, the sport spent so long building up tales of suffering and heroism that the champion cyclist became a the man's man, a battlefield hero and consequently the culture of the sport became very patriarchal.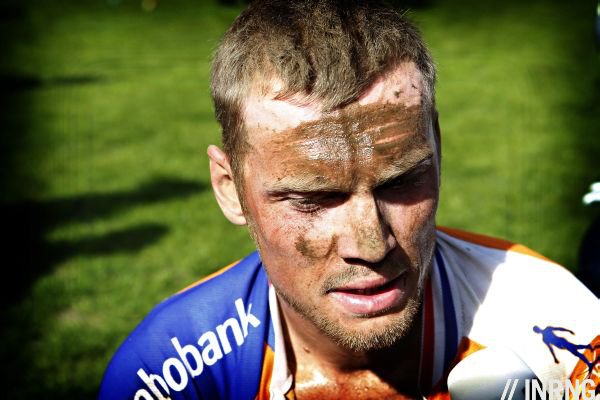 The world has changed but sport has not
Over the century France has changed enormously. Roads have been sealed, there's a welfare state, a 35 hour week and women have taken on many top jobs.
But the Tour de France still clings to an older model when gender roles were segregated and we persist with "the hardman" myth. Cycling trades on its cultural baggage, a real bike race has to cross from a test of fitness into a battle, preferably with added snow, mud or infernal heat. Adjectives like "epic" and "brutal" have been used so much they've become devalued. Whisper it and some of this is myth, stage distances are getting shorter and riders are followed around France by a truck loaded with personal mattresses. But despite all the social progress, a bike race wilfully sends 200 riders down a small road meaning broken bones are inevitable, few workplaces would tolerate this.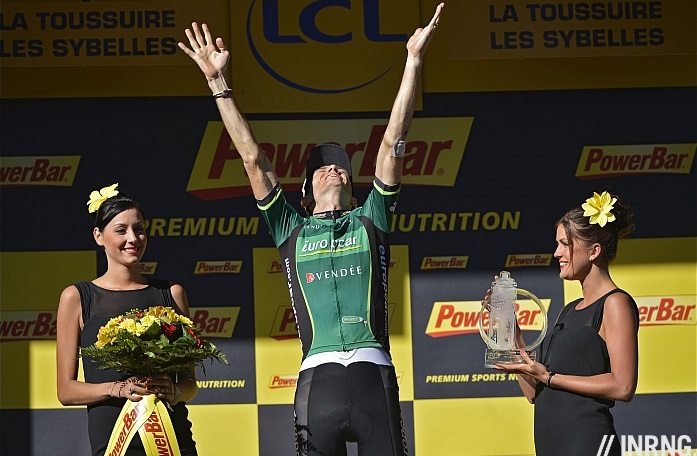 As for women, Baron de Coubertin's nineteenth century values live on with the podium girls, a role that few other sports still use. It turns out behind the scenes their job involves driving and hostess work but most people just see the TV: they look pretty and vibe submissive.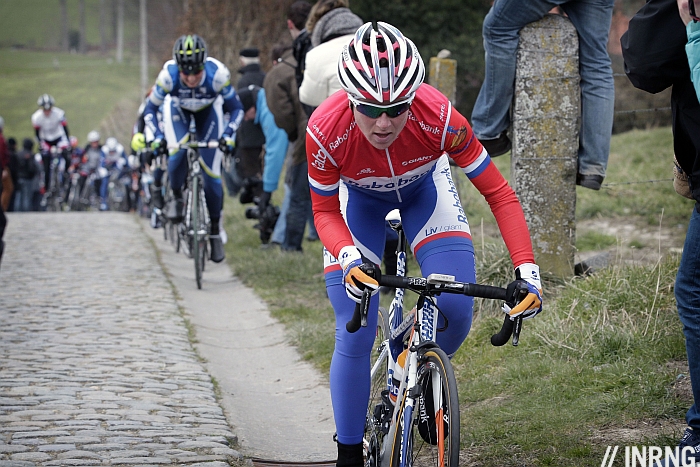 Of course women can attack on a muddy cobbled track too – and they do. But if societies have embraced equality, sport seems much slower to change and sometimes totally detached. The more masculine a sport, the greater the gender gap. See the women's hammer throw which joined the Olympics in 2000, boxing which allowed women in 2012 or even ski-jumping for women in the 2014 Sochi winter games. Cycling's playing catch-up too, it's moved to equal medals for the 2018 Rio games but there's no women's Tour de France and the UCI women's calendar of elite events runs to 154 days compared to 588 days for the Europe Tour alone.
Where are the gay riders?
The machismo isn't just anti-women. It's different in the women's bunch but there are no openly homosexual riders in the men's pro peloton. At the end of 2012 a British football journalist and statistician looked at the Premier League.
Many surveys have tried to decide what proportion of British men are gay. Answers have ranged wildly from 1.5% to 6% so I took the lowest figure of 1.5%…. ….I then looked at Premier League players of which there have been 3,200 in the past 20 years. The chances of there being no gay footballer among those is 1 in 10 to the power of 21, which is one and 21 noughts.
Let's run this for the men's pro peloton with the 893 World Tour and Pro Conti riders. Using the same assumptions the odds of no gay cyclist is 1 in 726,852. About the same as flipping a coin and it coming up the same side 20 times.
It could be the stats but at these odds, I doubt it. Instead it's the culture of the sport that might have deterred some men and also encouraged others to keep quiet about it. Now if you can name a homosexual in the men's pro peloton, keep it to yourself: the point here is show that nobody wants to be open about it. Indeed I don't want to make a big deal of this, soccer regularly asks this question but it's subject to a lot more media intrusion. By contrast pro cycling people's private lives are not the property of paparazzi, a private life can be as private as the rider wants. For example there are Catholics, Muslims, Protestants in the bunch and their faith is known but not a talking point, it's entirely for them. Some things are more visible, the pro peloton is mainly from Europe but disproportionally white. Put simply the peloton doesn't reflect society.
Time for change?
There might be more women at the big races these days, whether in the press room or even driving the team bus. Not many but an infinite more than the zero of a few years ago. The UCI is now taking steps including mild acts of positive discrimination like appointing women to roles on its various committees.
There's a big gap between men's pro cycling and women's pro cycling. You can look at the calendar, teams and budgets and see the structural differences but this is all rooted in a deep culture. Perhaps this is why it's taking so long to get women's racing going, you can legislate structural changes at the stroke of a pen but cultural change takes longer?
Conclusion
The pro peloton is a man's world. Other sports are similar but with its history pro cycling puts heroism and masculinity on a pedestal, preferably surrounded by podium girls. The peloton's never going to be a mirror image of society nor a scientifically-composed representative focus group.
But interestingly as the peloton rides around the world it brings its culture with it, for example maybe you'd expect podium girls at the Giro but you'll find them at the Amstel Gold race and in California and Beijing too. If society has changed over the years, there's still a huge gap between the sport we see on TV and the world it rides through.