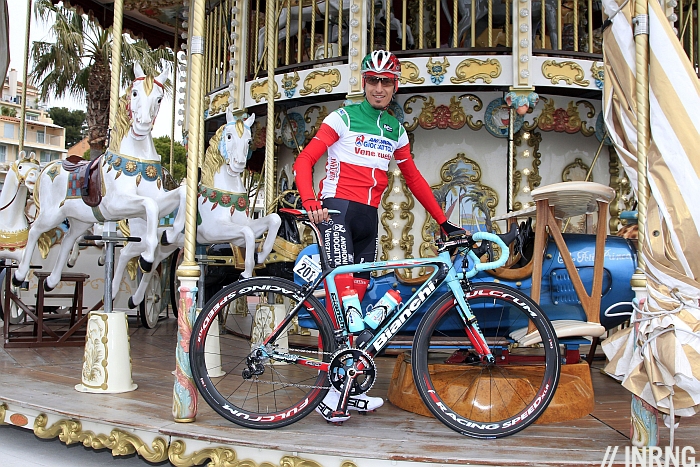 Astana announced the signing of Franco Pellizotti but seemed to forget that the team is a member of the self-regulatory MPCC grouping whose code of conduct goes above and beyond the WADA Code and UCI rules. Rule 2 of the MPCC says a team cannot sign a rider who has had a ban longer than six months for two years following the end of the ban.
It could be a form of additional punishment beyond the WADA Code but in order to test this an MPCC member team would have to take the MPCC rule to court. For now the moral imperative of the group holds strong although Pellizotti is a 35 year old rider who last shone when working with Dr Ferrari, in other words he's not the rider a team will fight hard to sign. It's astonishing to imagine team, rider and agent all missed this.
Talking of the MPCC, it's gaining in strength with now Astana waking up and respecting the code. It's been largely responsible for the "no-needles" policy in cycling where nobody is allowed to use a syringe or perfusion, even if the contents are legitimate, for example a vitamin shot. Amusingly this week Pat McQuaid has been claiming credit for this but it was copied from the MPCC. Not that this is a bad thing, all the better and here's hoping the UCI adopts the cortisone monitoring rules of the MPCC.
UCI Politics
Luckily rules still govern the sport, even Alexander Vinokourov has to bow to the MPCC. The tragic Malaysian Federation proposal to pass a retrospective rule on candidate nominations looked doomed because any constitutional change requires a two thirds majority but it might never go to a vote anyway.


As show above the UCI Constitution says all items for the agenda of the Congress in September must be prepared by the UCI's Management Committee but Brian Cookson and Igor Makarov, both committee members say they weren't consulted. If true the Malaysian proposal cannot be voted on.
Tour of Poland
The Tour of Poland has its attractions but the "attractivity contest" where riders earn extra time bonuses of up to 30 seconds for the combined haul of mountain competition and intermediate sprint prizes is leaving many confused. It was explained on here last week but it's got fans, the media and even riders confused but even those who understand how the classification works and the way time bonuses are awarded don't have it easy as you need a spreadsheet to work out the overall classification. We'll see if this experiment lasts, perhaps the difficulty is the novelty but for now it's near impossible to explain in a sentence and adds an extra layer of complication to an already tactically-sophisticated sport.
Mathieu Van Der Poel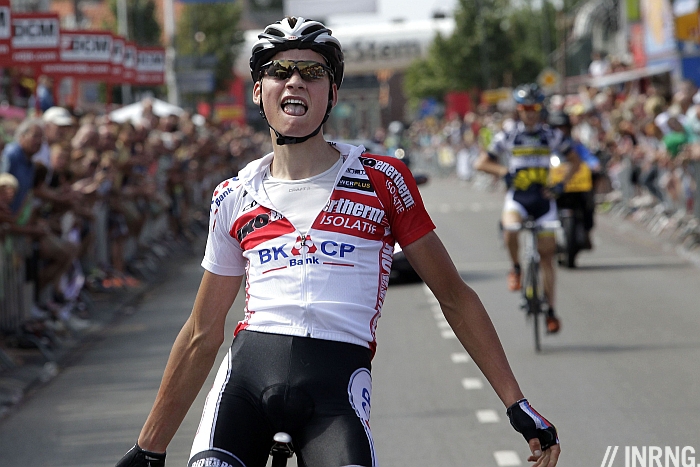 Tipping young riders can prove pointless. You only have to look at the number of French riders who do great in the U-23 ranks only to become mediocre pros… a subject for future analysis. But Mathieu Van Der Poel is a name to remember. You might already know him from cyclo-cross as the Dutch junior is the reigning world champion and finished his cross season unbeaten plus he's the son of ex-cross champ Adrie Van der Poel and the grandson of French legend Raymound Poulidor. But he's not just one for short off-road efforts as he's been winning several international junior races including the 2.1-rated 'Ain'ternational Rhône-Alpes Valromey Tour as well as taking the Dutch national championships, as pictured above.
Spam
A final note of housekeeping. Comments on old articles have been switched off as spambots were managing to post phoney comments on here. The filter has blocked about 800,000 spam comments in the past two years but in recent days a few have been leaking through every day and if there weren't obvious, those of you who had subscribed to comment threads were getting the bogus messages. Sorry.
One solution to this is to block the spammers using a software plugin called Bad Behavior which blocks them by a variety of means. But it seems that legitimate readers could be stopped from coming here. There's no need to explain all the tech side but if I switch this plugin on and you find you are blocked from reading please drop an email or send a tweet to let me know as feedback is useful and I can undo it.