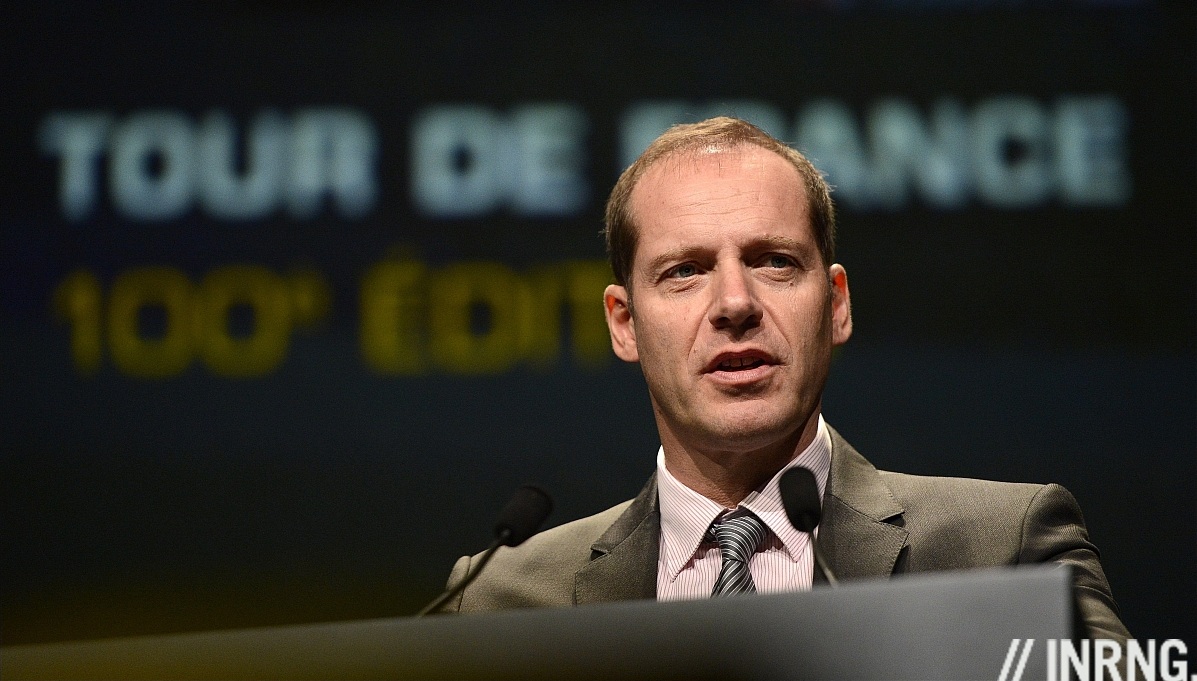 Organisers ASO have announced the three wildcard invitations for this summer's Tour de France: Europcar, Cofidis and Sojasun.
It's testimony to the Tour's conservatism that the decision took months but in the end the result was as predictable as can be. There's nothing wild about these wildcards.
Perhaps the delay was to find other teams capable of surprising but as the season progressed no team has made themselves essential for July meaning ASO opted for the default franco-français pick.
Europcar have always been the obvious pick. Jean-René Bernaudeau's green team has consistently proved the most exciting team in the race in recent years and this year they're dominating cycling's second division. Here's the win count from earlier in the week, you can add Natnael Berhane's Turkish delight on top.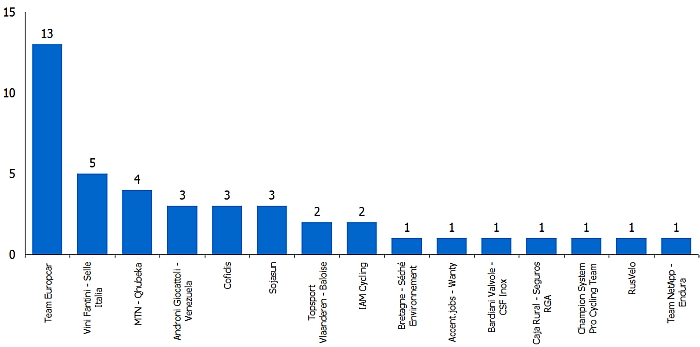 But after this the choice has got slim. Cofidis have a bigger budget and have been recruiting more riders but they've been a persistent disappointment in recent years and have not won a stage in the Tour since 2008 when Sylvain Chavanel won in Montluçon. They'll hope Jérôme Coppel, Chris Le Mevel and Daniel Navarro can fix this but can you name a win by the team this year? I didn't think so.
Sojasun are a step down in terms of budget but have been invited to the Tour for the last two years. Brice Feillu came close to a stage win last year but that's about it. They're a nice team with an emphasis on rider development but the budget means they can't hold onto riders if they start winning and picking up points. Their best rider is Jonathan Hivert who has won all of the team's three wins this year.
It's not about the winning
The Tour needs French teams. FDJ and Ag2r-La Mondiale are already invited. Antoine Blondin had it right 50 years ago:
"The Tour de France is for everyone but above all it belongs to the innumerable crowds"
– L'Equipe, 13 July 1964
More French teams and more French stories are needed. The Tour de France is a journey, a soap opera and tales of suffering, failure and more are part of the event. For big roadside crowds many these stories have to be told in French, just as the Giro needs needs Italians.
We could have seen IAM, NetApp-Endura, MTN-Qhubeka or Colombia picked. All are likeable teams doing good things and have had their triumphs but none have offered results that made them the must-have team in July. IAM came closest and are probably likely to get invited next year, a new team takes time to gel and they will probably improve in time for next year but for now they have only two wins so far this season.
However ASO has offered wildcards to these teams for other races, for example NetApp-Endura get to ride the Dauphiné in June and did Paris-Roubaix. Others could well do the Vuelta, which is part-owned by ASO.
World Tour
In a way we're seeing the World Tour teams distance their rivals. Only Europcar is capable of rivalling the big teams right now and it must manage its resources, for example it's squad is not deep enough to cope with riding all three grand tours and the simultaneous demands of other races. Instead the top 18/19 teams have got almost all the best riders, for example if you want an exciting Colombian, Movistar comes with Quintana rather than having to invite Team Colombia. If you want to tap into the German audience well Marcel Kittel and André Greipel are coming.
No Russian Rush
A footnote to say with the Katusha team being awarded a spot as the World Tour's 19th team it meant only three wildcards were available. On 15 February the Court of Arbitration ruled the team could join cycling's first division, adding:
In view of the urgency of the matter, the Panel has issued its decision today, without the grounds, which will be issued in a few weeks.
70 days later and there's still nothing.