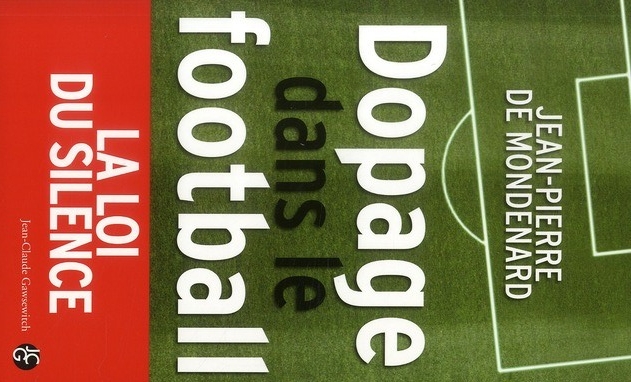 Going by Twitter, yesterday's story in AS, the Spanish newspaper, that Dr Fuentes was working for a Spanish soccer club seems to have delighted some cycling fans keen to see the scandal shared beyond our sport.
Twitter's an imperfect judge of opinion at the best of times. Even if it's a minority activity there's something unnerving when cyclists point out other sports have doping problems: they might be right but there's the sound of glasshouses shattering when calling for footballers and tennis players to be outed.
Still, with football being forced to confront some problems are there lessons other sports can learn from cycling's dodgy past?
First, a question of context. Doping in ball sports surely alters results but it doesn't necessarily determine them. The addition of EPO to cycling overwhelmingly changed the terms: a clean team in, say, 2002 had no chance against one resorting to EPO and blood doping. Still in Spanish futbol recovery matters, so does strength. And EPO can mean a player is still fresh enough after 80 minutes to kick the ball with relaxed precision or just run faster for longer.
"I have a particular method to stay on top of my game: re-injecting my own blood"
It's not new either as the quote above from German "legend" Franz Beckenbauer cited by sports doctor Jean-Pierre de Mondenard in his book "Dopage dans le Football". The practice was not illegal during Beckenbauer's time but de Mondenard used it to show that strange things have gone on. He also describes the "intensive and systematic" use of EPO by the Juventus team in the 1990s. Similarly a quote from Irish player Tony Cascarino is cited, "after these injections I felt sharper, more energetic… if they'd discovered an illegal product I would have taken the ban. It was a risk I was prepared to take."
De Mondenard's most serious point is that we've seen this all before in cycling. Instead of learning lessons from cycling's scandals, FIFA, the sport's governing body, is simply storing up problems. Weak testing and an institutional tendency to deny the problem is giving some players, teams and coaches carte blanche to use EPO, blood doping and other "heavy" methods. And this is before we remember football won't sign up in full to the WADA Code. It all sounds like pro cycling a decade ago.
For years cycling denied there was a doping problem, adopting a policy that tried to sweep bad news under the carpet. Even after the revelations of the Festina Scandal the sport tried to pretend things weren't in mess. Ask Jean-Cyril Robin, a French pro who spoke of a "two speed cycling" in 1999. His public warning… saw the UCI threaten disciplinary action and demand an apology. He was right of course but the anecdote shows attitudes at the time.
Similarly the media have a role to play. As this blog showed the other day Armstrong's story was so big that rules and protocol were sidestepped and sections of the media who raised the alarm were labelled as "spiteful" in print by others. In time cycling's media became a lot more sceptical, first with coded words but in time going much further. By 2007 Michael Rasmussen was days away from winning the Tour de France but media pressure acted where the UCI would not go and colluded to get him thrown out of the race. It's hard to draw direct lessons but perhaps there are some football writers who'd like to avoid the hand-wringing mea culpas endured by the cycling media in recent months.
Lessons from the glasshouse
This isn't to say everything is fixed in cycling, far from it. Cycling can hardly lecture other sports on anti-doping when the Fuentes trial is providing new revelations about our sport. No, it's just to say that there are lessons to be learned from cycling's past.
Testing: anti-doping controls can't solve everything; in the past people have compared them to IQ tests where only dummies fail. But think of it as a net and the more you test, the smaller the mesh. Cycling might not be catching all the cheats today but testing has contributed to significantly slower racing today. Quality and quantity.
Reassure: it's cynical but Lance Armstrong's phoney "most tested athlete" line worked for years. A sport that tests often can cite how many tests they've conducted to defend against accusations of laxity. Some sports can't play this card, for example tennis players are left to defend their sport's testing regime to the media
Cooperate: the UCI's been fighting with WADA but at least it's signed up. FIFA and UEFA need to mend bridges with WADA and sign up to the Code in full
Act, don't react: cycling prides itself on cutting edge anti-doping measures but often it was bounced into adopting these. Far better for other sports to adopt these measures
Culture: from governing bodies to the media some curiosity works well. Football is different because you can imagine supporters of one team deluging an anti-doping hotline with calls to thwart a rival team. But still, shooting the messenger rarely works. Watch out in the coming days if the soccer press-pack attacks Spain as a substitute for probing the past
Staff: who are the staff tasked with "preparing" players in other sports? We've often seen the doctors working with cyclists have had clients in other sports, for example before Dr Fuentes, Dr Del Moral has been linked to tennis players and Dr Ferrari was involved with track and field athletes.
Of course there's a very different lesson too: don't bungle in public. If scandal is bad for business then you could say other sports should work hard to ensure bad news doesn't appear. Don't bother testing or cover-up positive tests with news of retirement or long-standing injuries. But there's a fine line between sweeping this showbiz and sweeping problems under the carpet. As we've seen with baseball's Hall of Fame recently it's almost impossible to make the problems go away, once fans don't believe what they're seeing the damage is done.
Conclusion
It's clear Dr Fuentes was working with athletes beyond cycling but how far this went remains to be seen. But it's clear that doping isn't exclusive to cycling.
Our sport can't lecture others but pro cycling's been on a rough journey and other sports can learn lessons from the messy episodes. Shooting the messenger, ignoring problems, jurisdictional turf wars and clumsy attempts to mop up after a scandal, there mistakes that other sports would do well to avoid.
The reductive lesson is that it's better to act before you're forced to but will other sports learn the lessons?