Joaquim Rodriguez leads the Vuelta. Before the race he was a good pick for the podium but few thought he would outclimb Alberto Contador. But thanks to tactical riding and a fast finish he's grabbed sufficient time bonuses to keep Contador away.
Like many cyclists he has a nickame and it's "Purito". It sort of means "clean" in Spanish, a diminutive term… but that's not the origin of his name. Instead it's because he smoked his team mates on a training camp.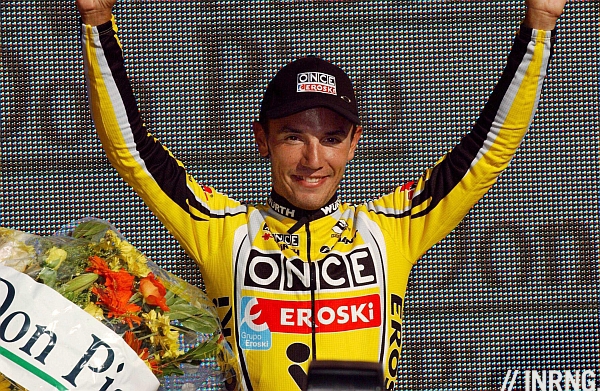 In 2001 the Catalan was a neo-pro with the ONCE team. A neo pro, he did a training camp with the team and left everyone trailing on the last climb of the day. Remember, this was a team with riders like grand tour contenders like Joseba Beloki, Carlos Sastre, Abraham Olano and more. Not content with dropping them, he made an "I'm-smoking-a-cigar" gesture to his straggling team mates as if to suggest it was all so easy.
Annoyed with this cheeky display, the senior riders said he had to smoke a real cigar at the dinner table in front of team boss Manolo Saiz. The idea was to bring him down a bit since Saiz was known for his strict ways and would surely punish a rider who started smoking at the dinner table. But a fearless Rodriguez walked into the dining room, sat down and lit up a cigar at the table. Saiz's reaction isn't known.
Purito is a Spanish term for a small cigar, an appropriate term given his small size and the name, for obvious reasons, stuck.
This is an updated copy of a previous post but there are many more readers since the last time it appeared so it's useful to share the story again given Rodriguez is leading the Vuelta.