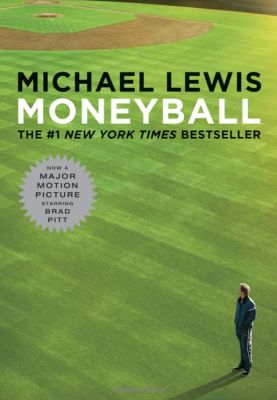 In the a piece for cyclingnews.com I look at how teams on a small budget can aim to get in the UCI's World Tour. Inspired in part by the book/film "Moneyball" that looks at baseball and prompted by Ag2r La Mondiale's position as the only top team yet to win this year I wanted to see if there ways to build a winning team on a shoestring budget.
To summarise the book by Michael Lewis chronicles how The Oakland Athletics baseball team decide to deploy statistical analysis to recruit a winning team as opposed to hiring a collection of superstar players, looking for talent revealed by the statistics and not the scouts. Now baseball and cycling are very different sports and there are loads of statistics on player performance for baseball but few, if not nothing, on cycling. Yet both share a love of the past, with history, legends and myths playing a part and this got me wondering whether recruitment decisions in cycling are based on traditional instead of rationality.
I couldn't find a way to form a winning cycling team but looking into the matter I did find ways to build a team on the cheap. Tax dodging, hiring foreign riders and aiming for the top-10 or top-20 on the overall classification of a stage race seems to be the cheapest way to join the bigger teams on the start line of the Tour de France. But these methods seems a way to build a boring team and one that might even annoy fans and authorities alike.
Shopping around for a country to register in is allowed under the rules, Farnese Vini flies under a British flag of convenience. Ag2r has gone shopping for riders with points won in Asia, hiring Iranian and Russian riders. Similarly the team aims to place riders like Nico Roche and J-C Péraud into the top-10 of the overall in a stage race in order to win points… even if this means cautious riding and even shunning stage wins.
In order to squash the word count for cyclingnews's requirements I had to delete a few paragraphs from my original draft and remove a bit of nuance from the topic in the editing. Perhaps you can build a team on the cheap but it's all relative, a top squad is still expensive and my ideas are more observations than recommendations points, a response to the incentives created by the UCI points system.
The full piece is over at http://www.cyclingnews.com/blogs/inner-ring/how-to-play-the-cycling-numbers-game