Here are the answers to the Christmas quiz. Well done to all who tried.
1. Dressed in red and white, he's delivering the goods amid the cold conditions. Name this bicycling Santa Claus?
Zingle bells, Zingle bells, Axel Zingle all the way, oh what fun it is to win a stage of the Artic Race of Norway. The Cofidis neo-pro had a solid debut season this year with three wins, each in hilly races with harsh conditions.
2. Who won the Tour of Turkey?
Paddy Bevin (Israel-PremierTech) took the overall win during a spring peak of form that also saw him take a stage of the Tour de Romandie. He's moving to Team DSM next year where he should prove a useful signing when it comes to scoring points in hilly races, starting with Down Under.
3. Name a World Tour win by a guy named Jesus.
Jesus Herrada won a Vuelta a España stage this year.
2022 in Review
4. Name a town in Australia that has an ocean saltwater swimming pool.
If you watched the World Championships on TV you will have images of Wollongong's coastal attractions amid your neurons as much as Van Vleuten's late attack or Evenepoel's solo move given the cameras lingered on the pool so much.
5. See the picture above, what happened next?
Benoît Cosnefroy thinks he's won the Amstel Gold Race as the finish line speaker has announced it to the crowd… but the photofinish is about to say otherwise. Note the Polish flag in the background, a clue, as Michał Kwiatkowski was declared the winner moments later.
6. Who won the Tour of Britain?
Gonzalo Serrano (Movistar) won Stage 4 of the race and took the overall lead, and two days later the final three stages were cancelled following Queen Elizabeth's death and with Serrano declared the winner. The team was getting desperate for points, but from September onwards everything seemed to go Movistar's way.
7. Name a Tour de France stage winner who was facing unemployment this time last year?
Simon Clarke following the implosion of the Qhubeka team. It was only just before Christmas that Israel called him with an offer and the rest is history. The team will have been ecstatic with the victory but he's a useful addition all year as a rider known for his planning and attention to detail.
8. Everyone knows Primož Roglič was a ski jumper, right? Name a Tour de France yellow jersey wearer from last summer who's been a champion in another sport.
Yves Lampaert was a Belgian champion at judo in the U-16 / <42 kilos bracket. But his farmer parents found it increasingly hard to take time off to take him to training and competitions and he swapped the tatami for tarmac, taking up road cycling where he could start training from the farm gate.
9. Which pro had the most wins in 2022?
Lorena Wiebes looked unstoppable for any classic sprint finish around and moving to SD Worx will be interesting as DSM could build their race plan around her in 2022, while her new team has a deeper roster of riders with their own ambitions and maybe fewer engines for Wiebes' sprint train.
10. Which men's World Tour race had the least finishers?
The grim weather and 'flu outbreak of Paris-Nice? Non. The Covid-calamity Tour de Suisse? Nein. It was the Tour of the Basque Country with 54 finishers. A quirk? Perhaps but the final Arrate stage is infamously tough and once helpers have done their job they can peel off early in the town of Eibar, and many of those that carried on were outside the time limit. It's a race many pros rate as one of the toughest on the calendar but this reputation isn't promoted outwardly although there are no easy races these days. To paraphrase someone else, people go to altitude for the GP Le Samyn these days.
Geography
11. What was the highest altitude summit finish in the men's World Tour this year?
The Col du Granon in the Tour de France was a highlight, but the highpoint in altitude was in La Vuelta and the Hoya de la Mora finish in the Sierra Nevada at 2,512m won by Thymen Arensman, a rider to look out for in 2023.
12. Colle San Carlo, Passo Carrabile, Passo dello Stelvio, which is the odd one out?
The Passo Carrabile, Italy's most common pass. You'll see signs all over the country for them, only you won't find them on a map, there's no Strava segment and you shouldn't break out a sweat as this means "driveway" or literally a passage for a carriage, it's not a mountain pass but the lowered section of kerb that vehicles can pass over in order to get on or off a road.

13. Which World Tour race went through Balsac?
Paris-Nice Stage 3. Out a recon ride which informed the race preview that the hills in the finale could prove too much for the sprinters that day. Along came Balsac, and in the moment a Krabbé-esque thought that the world might divide into those who might think of Honoré de Balzac, and… well Thomas De Gendt noticed it.
After going through Pussay yesterday. We are now heading to Balsac. pic.twitter.com/WgWsOlNZ28

— Thomas De Gendt (@DeGendtThomas) March 8, 2022
Business
14. What line of business is Groupama in?
Insurance, it's Groupe des Assurances Mutuelles Agricoles, the Group of Mutual Agricultural Insurance, in case you need to know. These days they don't just insure tractors and barns but are open to all customers.
15. Which team sponsor has the biggest market capitalisation of all?
You can't buy equity in that many team sponsors but if you added up the stockmarket value of DSM, Deceuninck's parent company Mohawk, FDJ, Movistar and Segafredo they'd still be a fraction of the €150 billion value put on Total Energies… which is still roughly half the size of Novo Nordisk, the Danish pharmaceutical company…(tip of the hat to Will in the comments)… which is beaten by United Healthcare, sponsor of the Human Powered Health team (hat to Gabriele).
16. Who is the richest man in pro cycling?
Probably Sheikh Tahnoun bin Zayed Al Nahyan of the UAE as his wealth is hard to quantify but he's a prince and also active in business and the security services, his Wikipedia page is a gentle introduction. Others suggested Bernard Arnault who has become the "world's richest man" by some measures and because his company LVMH has a stake in L Catterton which in turn owns Pinarello but this doesn't quite put Arnault in the sport… perhaps he'd have qualified if LVMH's subsidiary Sephora had backed the B&B/Paris Cycling team after all?
Stats and trivia
17. When was the last time Paris-Roubaix started in Paris?
The race starts in Compiègne these days, about a third of the way between Paris and Roubaix but obviously the name lives on out of tradition… and it sounds more grand too. Wikipedia seems to state by default the race starts in Compiègne and serves up cards to Google for many years which are wrong so this was another "double check Wikipedia" / don't Google it question. The last real start in Paris itself was 1901, then the départ was moved to the suburbs but wider Paris until 1965 when it was essentially the same race though. In 1966 when it started in Chantilly, much further from Paris as the organisers, increasingly frustrated at the race ending in a bunch sprint, got the race zigging and zagging more towards the finish to include more of the pavé we cherish today.
18. Name a grand tour winner who never won a one day race.
Chris Froome comes to mind, all three grand tours of course but not a single one day race to his name although with all the other stage races as well he surely doesn't loose any sleep over this. He's got medals from the Olympic time trials so has stood on the podium in one day races. It's largely by design as for most of the last decade he'd stick almost exclusively to stage races and in some years he didn't do a single one day race.
19. Which rider wore the yellow jersey for the shortest amount of time?
Riders have donned the jersey on the podium only to get stripped of it so technically they never really had it. But wearing it in the race? I though the answer was Marinus "Rini" Wagtmans who took the jersey for one stage in the 1971 Tour de France, and on a day with three split stages so he only had it a third of a day. A team mate of Eddy Merckx at Molteni, Wagtmans taking the jersey seemed intolerable for Merckx who duly sprinted for the next time bonus to get the jersey for himself on the next stage hours later. However in 1974 there was another split stage, 239km marathon from Dieppe to Harelbeke where Patrick Sercu took yellow… and then another stage after on the same day, a 9km time trial (labelled a team time trial but ridden solo and each team's best five riders' times were combined). Sercu wore yellow for the 9km and 11 minute effort and that was that.
20. World Tour teams are capped at 30 riders today but they have been bigger before. What was the biggest team ever?
Is there a right answer? Mapei in 2001 had 42 riders. It was really a pro team with a development squad included, while the likes of Paolo Bettini were winning the big races, a promising rider called Fabian Cancellara was beating Bradley Wiggins in the 2.5-rated Tour of Rhodes in Greece. A long time ago? But today's World Tour teams can have in-house development squads and subject to some rules, riders can move between them for different races so we're almost back to 2001, just with more structure.
The problem though is what counts as a team, the idea of a team as a fixed entity that registers a certain number of recruits is a most recent thing. In the comments Gabriele cited the Mercier-BP-Hutchinson and the informative mémoire du cyclisme lists 34 riders, some of whom were recruited or dropped mid-season… plus another 25 "uncertains" who might have ridden in a jersey at one point or another during the year.
History

21. This could be the hardest grand tour stage ever. To save readers from squinting at the profile, it's 247km and goes via the Glandon, Madeleine, Aravis, Colombière before the Joux-Plane. Name the day's winner.
What a stage, even among "Queen Stages" this is royalty. Jacques Michaud of the Coop-Mavic-Mercier team won Stage 18 of the 1983 Tour de France. Imagine that, 247km and those passes, with close to 7,000m of vertical gain. It's tough any time but came in the third week of the Tour and the stage took 7h45m. But if that sounds gruelling, the previous day was also over seven hours, in the Alps and 223km.
22. The Tour de France will start in Italy in 2024. Which Italian town did the race first visit for a stage finish?
Sanremo in 1948.
23. If you want a groupset today it's Shimano, Sram or Campagnolo. Name three more alternative groupset manufacturers from the past.
Hoarding a stack of magazines linked to the 1989 Tour reveals a lot more choice with Mavic from France, Suntour of Japan, Italy's Miche and more from that year, and more in different decades.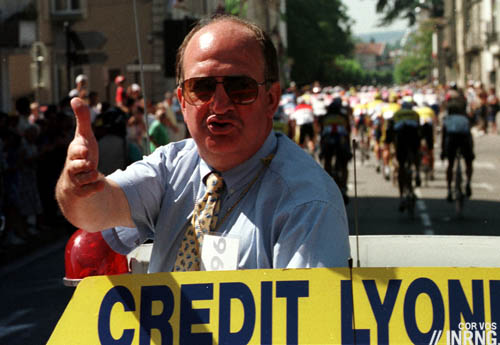 Chief Commissaire
24. Apart from the label, cite two differences between a prologue and an opening time trial.
First a prologue is capped at 8km. Second, should a rider crash out and not finish the prologue they can still start Stage 1 and they will get the same time as the last rider from the prologue.
25. Do riders have a racing licence from the country they represent or the country they reside in?
Residency. This makes, for example, the Monaco federation, more influential than it might otherwise be as it can network with a lot of riders.
26. Some races have neutral starts or roll outs. What's the maximum permitted distance between neutral start and the real start?
10km… in theory but it's sometimes longer in practice. For example Milan-Sanremo is already the longest race on the calendar at 293km… but there's 13km on top too; the Tour de France had a similar distance for the roll out of Stage 5 as the race got clear of the street furniture of Lille.
Nicknames
27. Who is the Taureau de Lescheret, the Bull of Lescheret?
Arnaud De Lie. A "neo-pro" to watch the write-up here tried to brand him the "Cowboy" on account of the family cattle farm but in no time the Taureau de Lescheret name stuck instead, even better as it evokes the old format of "noun + place", à la Eagle of Toledo. He's adopted it as well, even doing cow horn victory salutes.
28. Name the grand tour podium finisher from this year who has a bovine logo?
Juan Ayuso. He turned 20 after finishing third in the Vuelta. But he's already got the bovine horns identity on his website and social media, has the physique of an older rider and by several accounts the wisdom of one too.
29. Name a rider from the past with a bovine nickname?
Thinking of the formula "Bull + Place" that we're familiar with from De Lie, Raymond Mastrotto came to mind, the Taureau de Nay. The 1962 Critérium du Dauphiné winner was from Nay at the foot of the Pyrenees, which is also home to FDJ stalwart Mathieu Ladagnous who is about to start his 18th and final season as a pro, all with the same team.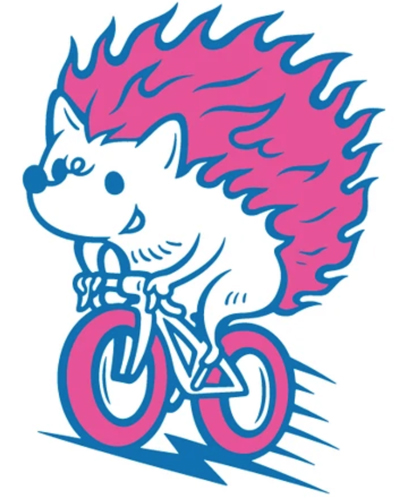 30. Which retiring World Tour rider's fan club has this logo?
Hideto Nakane of EF Education-Easypost.
31. Which rider is nicknamed Nono by team mates?
Another Arnaud this time, Arnaud Démare and the nickname doesn't have the same traditional ring; it's just the diminutive of Arnaud, 'naud.
Real names
32. What does Pogačar sort of mean in English? And Vingegaard?
A baker, a cake maker. Literally "Wing garden" but gaard implies a farm; some readers suggested vineyard but it'd be an odd Danish name given there are traditionally few vines in Denmark, no? But happy to be corrected.
33. Name the rider whose name is an anagram of Ghosted Tandem.
Thomas De Gendt.
34. Name two unrelated World Tour pros who share the same surname.
Among 100s of pros you're bound to have many homonyms. Lucas Hamilton and Scott Hamilton. Carlos Rodriguez, Christian Rodriguez. The more unusual pairing is Geraint Thomas and Ben Thomas being names in two different languages, plus both have a track pedigree.
Tech
35. Name a men's World Tour race won in rim brakes this year.
Tadej Pogačar on Stage 6 of Tirreno-Adriatico for a road race, or Matteo Sobrero in the Giro's final stage, a time trial. An anecdote or a small footnote in history as the last outing for the stirrups?
36. Bianchi, Lapierre and Orbea can sound more exotic than Trek, Scott or Giant to English-speakers but what is their literal translation in English?
Whites, The Stone and Orb.
37. No need for the precise year but which was the first decade when you could get major race results online? Now the internet was invented in the 1990s… but France had the Minitel and, again leafing through the stock of 1989 magazines, there was "36.15 Miroir C", the URL equivalent of the time, for the Miroir de Cyclisme magazine. During July they had results, an exclusive online interview with Greg LeMond featuring questions submitted via Minitel from readers… and a quiz. Many publications had a presence online, here's L'Equipe's ad for its online service, taken from the newspaper pages.
Picture round

38. Name the rider from the picture above. Jay and vines. Jay Vine

39. Name the rider from the picture above. War and Peace but Peace is cropped out. Bar. Gil Scott-Heron. Warren Barguil… just.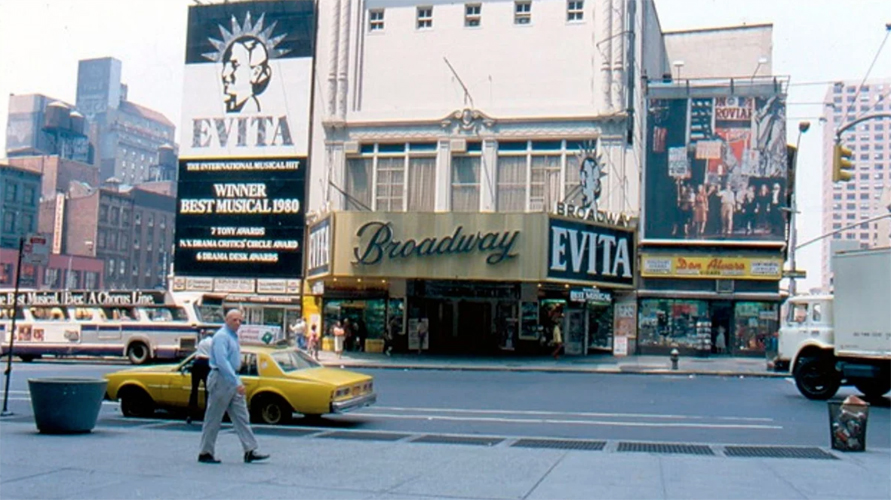 40. Name the rider from the picture above. Evita the Musical. Evita Muzic. The FDJ-Suez rider is French but her father has Slovenian origins and Muzic means musician. In an interview with the Bistrot Vélo podcast, Muzic said she was even named in tribute to Eva Peron.