What's the biggest race this week? Surely the Vuelta but the revived Tour of Germany is an important moment as it marks the return of men's stage racing to Europe's largest country after decade's absence.
It's been an oddity that every country bordering Germany has had its own national tour bike race but Germany itself hasn't. It's been a marketing black hole because Germany is Europe's largest country when measured by population or GDP. Its economy is bigger than California and New York states combined; or one and a half times the size of Africa. Pro cycling's globalisation ambitions seem far-fetched when the sport has struggled to cover its own heartland in Europe. Imagine pitching pro team sponsorship to a consumer brand wanting exposure across Europe and beyond only for them to discover that coverage in Germany is light to put it gently. If this revived race can establish itself then it'll help bring in more potential sponsors for pro teams who can count on exposure in this giant market.
Deine Tour
It's labelled as Deine Tour, "Your Tour" and there seems to be a big branding operation behind the race with events and happenings around the race like a Jedermann ride to make it part of a bigger cycling thing rather than just the pro event. This inaugural edition is largely flat which won't harm the domestic hopes given Pascal Ackerman (Bora-Hansgrohe), Marcel Kittel (Giant-Alpecin) and André Greipel (Lotto-Soudal) are likely stage winners and Max Schachman (Quick Step) has a good shot at the overall too. The calendar slot follows on from last Sunday's EuroEyes Cyclassics in Hamburg but means it clashes with the Vuelta.
Kleine Tour
If it's back this is no heavyweight event to crack the market from the go. It's just four days which is short for a country with a larger area than Italy; shorter than regional races like the Volta a Catalunya or the Tour de Romandie. As the map shows the race is concentrated in a corner of the country but it's hard to expect more, these things take time to build and surely the plan must be to have a 5-7 day event. Note the mountains jersey for the new race doesn't appear to have a sponsor.
It's also modest in status, it has the "2.1" label from the UCI meaning it's officially equal to the Tour du Poitou-Charentes on this week and inferior to last week's 2.HC-rated Tour du Limousin. We've seen the UCI grant the likes of the Tour of Guangxi immediate World Tour status but the story was different there, most of the World Tour teams want exposure in China, the Chinese organisation don't want a second-rate status… and the UCI is closely linked to the event itself. The Deutschland Tour's lower status means four local continental teams can start and this is a a good means to develop the sport in Germany, to give the domestic pro scene a boost thanks to the lure of TV coverage. Just look the Tour of California's promotion to the World Tour which has contributed to team sponsorship drying up in the USA.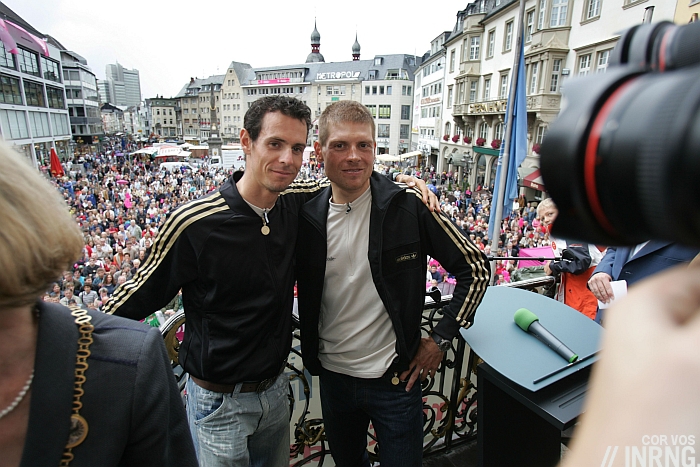 What went wrong?
Loyal readers will know the story but as a reminder, the sport dried up in Germany in the wake of the T-Mobile team's downfall, the squad was sponsored by the national telecoms operator and drew huge support until the team, including their star rider Jan Ullrich, was brought down by Operation Puerto. T-Mobile was high profile squad but there were two other German squads in the World Tour in Gerolsteiner and Milram. Just as quickly as the public had warmed to Ullrich things went frosty and German broadcaster ARD famously quit broadcasting the Tour de France.
Germany has lacked a big race it doesn't want for cycling, it's a popular sport and national federation, the Bund Deutscher Radfahrer, has over 140,000 members – far more than the French Federation – and well-known manufacturers and brands like Canyon, Continental, Schwalbe and Focus.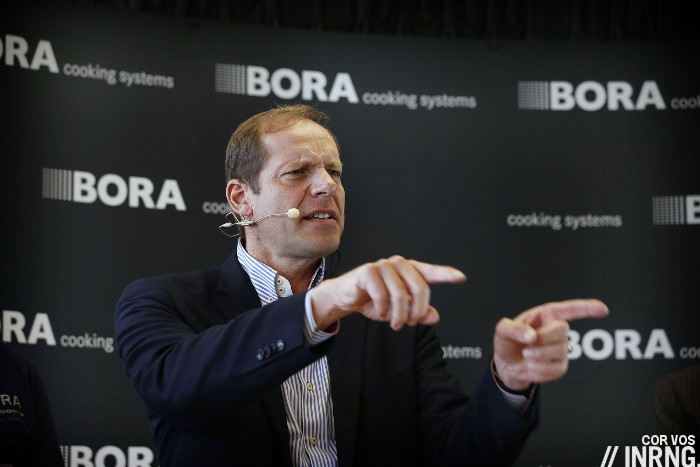 The Comeback
The revived race is only one sign of pro cycling's return. Team Sunweb is registered under a German flag. Notionally Swiss team Katusha have German firm Alpecin as their sponsor. Bora-Hansgrohe has become an established squad, not long ago Tour de France boss Christian Prudhomme would show up in support at their annual team launch and a wildcard could follow. Indeed ASO have been courting the German market, snapping up the May day Eschborn-Frankfurt Classic and granted ARD a cut-price TV deal for the rights to the Tour de France which tempted the broadcaster back. Since then it's won the tender process run by the Germany federation to run the new race. It's not all rosy, the Bayern Rundfahrt race ran out of money and stopped in 2016.
Summary
Nevermind globalisation, pro cycling has looked imbalanced in Europe when Germany hasn't had a national tour. The Deutschland Tour is a small start, it's four days and has a lowly 2.1 status but this hasn't stopped many top pro teams from taking to the start, presumably they're keen to get exposure in Germany. It's a small race for now but potentially big business.