Do other sports hang out their dirty washing so obviously at times? Probably but pro cycling has its moments, see how the ex-Lampre team doesn't know if it's going to ride or not just weeks out from the start of the new season or the farcical decision by the major races to shrink the number of participating riders without agreeing with anyone else resulting in a rapid climbdown.
Sometimes pro cycling seems trapped in a loop with regular failings and flops that repeat themselves. It's tempting to launch into a rant but the irony is that a lot of these flaws can be fixed.
The hot topic at the moment is the team that formerly known as Lampre and now formerly known as TJ Sport. The Italian team was supposed to be taken over by TJ Sport, a Chinese firm, but this looks to have collapsed – they cancelled their pre-season training camp – and is now subject to a last minute rescue bid reportedly involving sponsorship from Adu Dhabi. This is bad but it doesn't have to be this way. In fact it's only the latest midwinter licence drama where teams and riders don't know if they've got a job just weeks out from the new season.
The solution: screen new sponsors earlier. Incoming teams with no track record could have their licence application reviewed much earlier in the year. Do this in the summer and if the UCI's auditors give assurance it means the team has a green light to recruit and everyone from riders to support staff can join knowing the money is there
Last month race organisers ASO, RCS and Flanders Classic emerged from the annual meeting of the AIOCC (the international association of cycling race organisers) to issue a press release saying they'd shrink the team size for their races. A year prior they voted in support of this too but of course it cannot be implemented without agreement from the teams, riders and the UCI. Only this year the races made a unilateral announcement which suggested they wanted to bypass the UCI altogether. The UCI replied that this would be outside of the rules and so the races duly fell back although we can imagine this idea is now firmly on the agenda for meetings in March and June. But the event owners act like this because the UCI flouts its own rules, the governing body had previously stated only established races could be upgraded to the World Tour calendar only for the Tour of Guangxi to get a World Tour licence despite never having been staged before.
The solution: it's tempting to suggest some study the rulebook but the substantial underlying issue here is atomisation of the sport and the constant mutual suspicion among the parties here. Here there's no obvious way out, even a UN diplomat might find this bickering hard to resolve. It could be less damaging if these struggles are conducted in private
For a lot of pros getting prize money is a headache. There's no envelope waiting on the podium. Instead funds paid from a race are given to the national federation who then pay it on and at the end a creaking custody chain sit the riders. The margin between the headline or gross prize and the actual net prize banked is substantial. But so is the timing, it can take an age for the pros to get the money as a recent article on Dutch website NOS.nl illustrated. This matters because this isn't about the millionaires in the sport collecting bonus funds, it's a substantial part of the income for the workers be they riders, mechanics, soigneurs and so on as the tradition is that prize money is shared.
The solution: ironically there's a compulsory levy on all prize money of 2% which goes to the CPA rider union. Given this collecting the money ought to be the union's basic task, its sine qua non. Riders and their union should insist on a system to pay out prizes within, say, 30 days
Yes you read that right: there is a rider union. However the CPA seems behind the issues and on a range of issues it seems like riders are the last to know and generally expected to follow new initiatives like sheep. For example when the races announced their plan to shrink the peloton there was no public response from the CPA, let alone prior consultation. The same on important safety reviews. On the structural sides as the Velon teams press races to pay them money where is the union to bargain for this money to go to riders and not the team owners?
The solution: this is coming as various national branches of the union are starting up and bringing fresh energy. The UCI's Athletes Committee can't handle these issues and should be officially replaced by the CPA. If necessary the CPA could be better funded but perhaps first the union could publish its accounts?
The new look of AstanaProTeam for 2017 with @GiordanaCycling What is your opinion? We like it so much! pic.twitter.com/mmMrI8dm11

— Astana Pro Team (@AstanaTeam) November 23, 2016
It's a small one but Astana launched their team kit and sent out the image of the new look on social media. Only just look at the picture: the helmet has a Kristoff-tilt, a shadow falls across the new jersey, the image is blurred so you can't read the sponsors and there are all sorts of distractions like the cable on the floor, the cameras poking into the shot and the bank of sockets on the wall behind. And that mannequin of course. As said this isn't a burning issue but it is a pro team's first chance to show off its new kit. The jersey is the most valuable piece of real estate in the sport and ought to be cherished more; other images of their new bike showed the elusive wireless FSA groupset but blurry images meant almost nobody noticed.
The solution: a clear, composed shot taken with a quality camera on a tripod? Ok but this is really about a more fundamental point. Some big pro teams can be amateur with their image and communications. Lampre haven't worked out how to post a message on Twitter and Facebook without posting the same thing twice which requires them to delete the duplicate which means you can be reading something only for it to vanish. Teams have good websites but some still struggle with English content, either there's none or it's Translation-bot poor and that makes it harder to build a foreign fan base. Even if the main team sponsors still have a strong domestic focus – eg you can't buy FDJ scratchcards outside of France – their equipment suppliers surely crave international attention
Another awkward issue right now is the sight of riders attending training camps in their "old" kit. Look at Lotto-Soudal in the picture above. Look again and you'll Nikolas Maes has to wear his blue Etixx-Quickstep so he's tucked at the back for the photos. Why? Because pro contracts run from 1 January to 31 December and Maes is still a Quickstepper despite showing up for work with the rival Belgian squad. Now this year-long contract is good in theory as it stipulates a full year's salary but the timing is all wrong. See how Peter Sagan couldn't pose in Bora-Hansgrohe kit at this week's team presentation because he's technically still a Tinkoff rider despite training with and attending Bora-Hansgrohe events. Nobody wins like this, Tinkoff aren't getting any benefit. Imagine a football team unveiling their new signing while he's still dressed in the shirt of his old team.
The solution: run pro contracts from 1 November to 31 October. Easy? Not quite because an adjustment would mean a shorter contract during the switch-over but it could be phased in, move back a month for one year and a further month the next. Or compensate any losers. It's a classic case where people ought to get together and thrash out a solution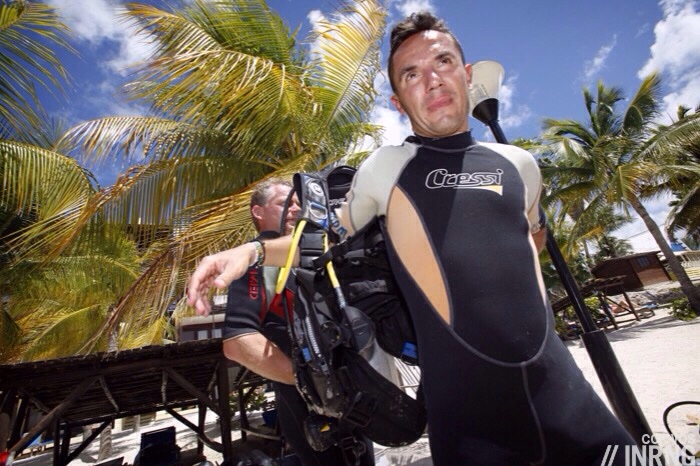 One rider who doesn't have to worry about their contractual status any more is Joaquim Rodriguez who has finally decided to retire for good. Everyone knew Bahrain-Merida hired him for his UCI ranking points in their bid for a World Tour licence and once this was in the bag he retired again. The team were gaming the UCI rules before they'd even become official which doesn't help their image but the real problem is the UCI rules allow this kind of horse trading, they incentivise teams to hire redundant riders who will never turn a pedal.
The solution: if a rider isn't going to ride for the team then they should not count. If a squad "does a Bahrain" they ought to be docked the points they claimed for their roster in the following year's review. This rule would need some finesse to ensure a team isn't penalised if a rider has to retire on grounds of, say, injury
All these machinations exist because the World Tour licence system can go from equilibrium to chaos in a flash. This blog's labelled it the "team tipping point theory" where the moment you have N teams competing for N places in the World Tour all is well, teams are content and the rider transfer market is orderly. But the moment we reach N+1 everything changes, teams are worried about their World Tour status and by extension their existence. To compound this the jobs market goes bananas where riders with points and contractual availability suddenly able to name their price. In fact the market reached boiling point with Bahrein-Merida buying out Ion Izagirre (pictured) from his contract with Movistar. Good for them but it's not good for everyone else, those riders with more points but tied to a team can't cash in. Meanwhile teams have to pay over the odds and this blows their budget out of the water.
The solution: a harder one but regulating World Tour licences in a new way is a start. If a new team comes along we could stipulate they start in the Pro Conti ranks but this might deter sugardaddies and corporates alike who won't tolerate seeing their name in cycling's second division. Another is clearer promotion and relegation rules rather a system that seems to change every season… as in winter, spring and summer rather than a sporting season
Conclusion
Pro cycling can sometimes look a bit amateur and often has more hiccups than a feeding baby. But rather than embark on a rant to rage about this it seems more constructive to venture ideas. From the structural to the cosmetic there are problems but also solutions. Sure there's a lot of "easier said than done" and some issues require pages of analysis rather than a bullet point but a few fixes could make the wheels turn smoother in the coming years.
Finally some of these problems are small and administrative when you might suggest sweeping reforms instead. But if the sport struggles to evolve these basics what chance it could cope with radical revolution?