Who's going to win the Tour de France? This is sometimes the central question to the season. We view so many races as contests through yellow-tinted lenses and in turn no sooner does a rider thrive during a one week stage race than they're projected as agrand tour contender. One regular question is why don't some riders aim for week long stage races instead of charging headlong into inevitable defeat in a grand tour? Is there room for week-long specialists?
If you like your mid-size stage races then now is one of the best times of the year with the Critérium du Dauphiné and Tour de Suisse overlapping. There are many set-piece stage races throughout the year that offer opportunities to budding stage racers. Paris-Nice, Tirreno-Adriatico, the Volta Catalunya, the Tour of the Basque Country, the Tour de Romandie and more. The idea is that there's a mix of riders who know they can't win the Tour de France or another grand tour so why not get a couple of solid wins here instead of finishing, say, a forgettable seventh?
Similarly there might be riders who could win the Tour de France but part of the plan is to win some intermediate targets along the way. Not only do these wins prove a promising rider can win big but they bathe them in the responsibilities of team leadership and they also prove to team mates that their leader can do the job which in turn ensures greater commitment.
Easier said than done. One change in recent years has been the tendency of riders to fly in from an altitude training camp, race and then vanish again for weeks at altitude. Among the top-10 overall in the Dauphiné only rider raced during the month of May: Julian Alaphilippe who won the Tour of California. All the rest were away training. For many their last race before the Dauphiné was the Tour de Romandie. Here among the top-10 barely anyone raced much April prior to this, a handful did a couple of races in the Ardennes and Mathias Frank was the only one to do the Circuit de la Sarthe. All this means any promising rider on the up wanting to make a name for themselves is going to find themselves up against the best riders, many fresh from altitude training camps and raring to test themselves and make a point against their rivals. Any young rider hoping to make a name for themselves will simply find themselves spectators to a battle between the likes of Froome, Quintana and Contador. In the past things might have been different with riders racing a lot more but in reality backing off in competition because of fatigue or other reasons – to bank blood during one era – which left space for others.
All this is compounded by the allure of grand tours. Win Romandie or the Volta Catalunya and it's great but it's not going be beamed around the world. The audiences are modest compared to a grand tour that captures national attention in the case of the Giro and Vuelta or the Tour de France with its global reach. That forgettable seventh place in the Tour de France is worth more in media exposure than an outright win in a stage race elsewhere during the year. We may not like this but it's a fact of life for the peloton and the teams involved.
This extends as far as the choice of grand tours, several riders may well prefer to have a go at the Giro but their sponsors want them in the Tour de France limelight, perhaps only a sugardaddy sponsor like Oleg Tinkov could have indulged Alberto Contador's Giro-Tour double last year as other commercially-orientated sponsors may have insisted on getting the most exposure possible.
Success in a smaller stage race generates a big pull factor. Those who can win a hard one week stage race over the Alps and via time trial or two generally have what it takes to win a grand tour, or at least a skillset that requires refining. So anyone capable of shining in one of these one-week races can see the golden contract that awaits if they declare an interest in progressing. So as well as teams wanting exposure riders know they can parlay a week's racing results into a big contract if they pledge to progress. One good example here is Richie Porte who has won a string of week long stage races while his best result in a grand tour is curiously his first: 7th overall in his Giro debut in 2010 and since then his high point has been 19th overall in the 2013 Tour de France. He can and should do better and there's a sense that he's done all he needs to do in shorter races so you can see why he's chasing the grand tours.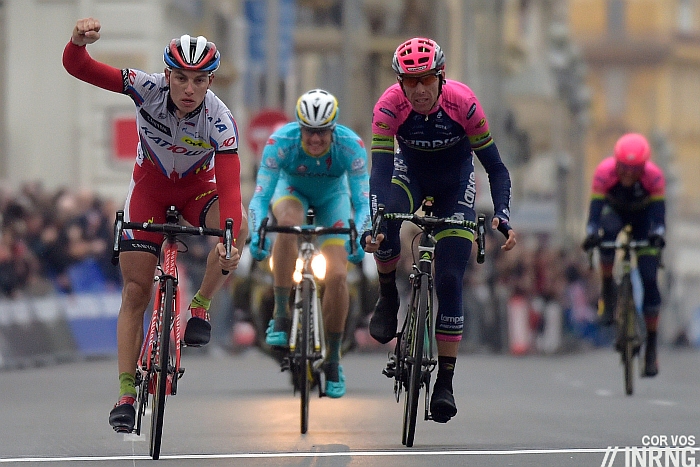 There are remain specialists in the shorter races. Simon Špilak is one of the best examples, now in his ninth year as a pro and he's only finished two grand tours (one Giro, one Tour) while he's won the Tour de Romandie and the Tour de Suisse, albeit with the help of the anti-doping authorities rousting Alejandro Valverde as well as getting several high placings in these and other shorter stage races. In other words he's a pure specialist but winning is still rare. Take Rui Costa winner of the Tour de Suisse three years in a row and buoyed by his displays of power in Switzerland he wanted to target the GC in the Tour de France. The result? DNF in 2015, DNF in 2014, 27th overall in 2013 and 18th overall in 2012. In short his efforts to target the Tour never delivered much although he took two stage wins in 2013.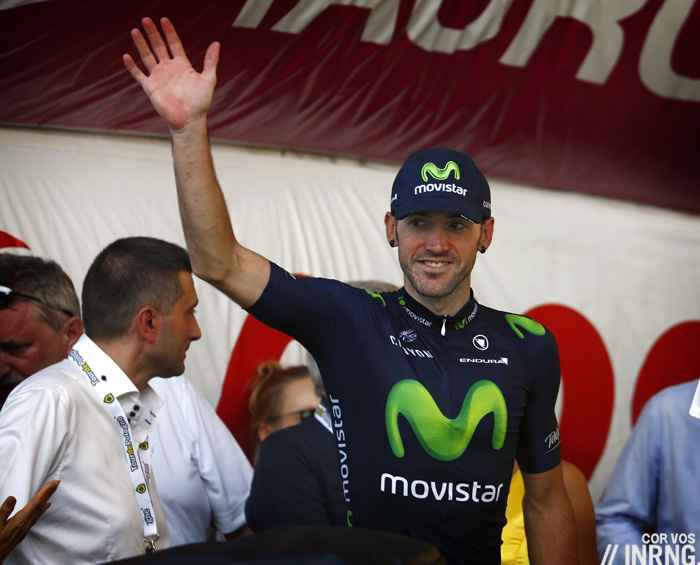 For others it's a story of opportunity. Ion Izagirre has become a week-long stage specialist for Movistar for the very same reason, he's targeting the win in Switzerland this week because team captains Valverde and Quintana are not there. Geraint Thomas wants to target the grand tours but when can he get his chance? He's going to be on team duty this July so being given free reign in Paris-Nice and the Tour de Suisse is all that's possible on a team where many domestiques would be team captains elsewhere. The same at Astana where Miguel-Angel Lopez gets to try on the cape of team leadership to see if he can fly aged 22.
7th overall in the Tour? Mentioned as "forgettable" above last year Bauke Mollema rode to this spot. It's still a huge result but perhaps an achievement that is respected rather than celebrated by the masses. Another way to look at this is the "à la Zubeldia" label, the ability to place among the best in a grand tour without ever launching a decisive move and sometimes even avoiding the television cameras such is their focus on the few riders in the lead
Conclusion
Readers often email into ask why so many riders target the Tour de France in the likelihood of failure as measured by their chances of wearing yellow in Paris or standing on the podium. Wouldn't it be better, the argument goes, to win something before during the season? Yes is the reply and it's a good insurance policy in case of an accident in July and it brings a valuable addition to the CV and ranking points too. But easier said than done given the mountainous World Tour stage races are often packed with the big grand tour contenders who leave few crumbs on the table for the rest, sometimes they don't need to win these races, they just have to beat their rivals. Still there are some specialists who aim to pick off these races but often they ride for well-funded teams, the kind who can aim to win all three grand tours and still have riders to spare during the season.