Sponsors of this website get an appreciative message of thanks on here and it's time to say grazie mille to Prendas for their support during the Giro and beyond. The content on here doesn't happen by itself and the generous backing from sponsors and readers through kit sales is essential to keeping the wheels turning. Thank-you to all.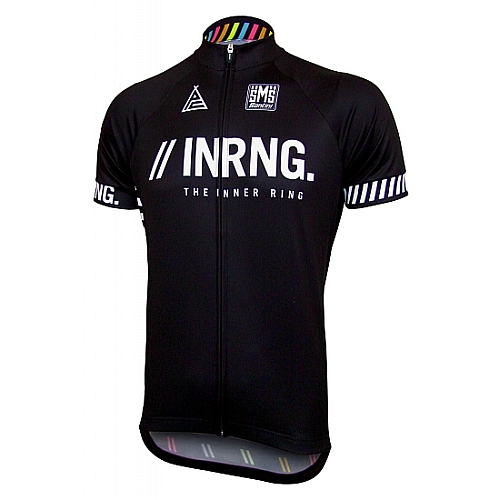 Prendas Ciclismo are a UK retailer and a long time sponsor with sponsorship of this site and also the retailers of supporter jerseys, caps and socks. The UK shop specialises in cycle clothing with many vintage and replica jerseys as well as other specials like the tasteful Rocket Espresso jersey and more. When they've sponsored this site before readers have left kind comments to say how impressive the customer service is.
Support = better previews
One example of how Prendas helps is that if you're enjoying the daily previews then the income generated by sponsorship and kit sales helps to make these happen. Not just as an incentive to create them every day, more a reason to divert into the Apennines and Alps in order to recon a tricky climb or an unknown finish so that the information about the route can be shared on the day of the race. It helps refine the previews but isn't foolproof, a rough road explored in February turns out to be resurfaced in time for the Giro meaning it's not as selective as predicted.
Meanwhile the Critérium du Dauphiné starts in 10 days' time and right now the upper part of the course is just a gravel road. It's going to be tarmacked just in time say the town hall turning what looks like the most sinister prologue ever into a still savage uphill effort, 3.9km with 11 hairpins, several of which are very steep. Here's a pre-preview shot on the gravelly part:
Where's that tipjar?
In the meantime the often-mentioned tipjar feature here is a bit like the UCI World Tour reform: promised but never delivered. While it seems increasingly likely the UCI is going to announce their plans are shelved in the coming days, a new way for readers who'd like to support this website is getting closer. Handling payments online, which we take for granted, require technical features to be tested and in the meantime the daily stage previews take up enough time given the need to collate everything from maps to weather, rider form to race photos.
Hopefully there's more on this next month. Until then any supportive readers should check out the Prendas website, it's only a click away: http://prendas.co.uk/
If you or your business would like to sponsor this site during the summer please get in touch to find out more.