Ten predictions for the new year. Given forecasts are storytelling masquerading as insight the claims below should be taken with a pinch of isotonic sports drink mix, don't rush to the bookmakers just yet.
Who will win the Tour de France? There's a lot to enjoy throughout the season but the Tour de France is the central story so no set of predictions can exclude this race. Chris Froome is the prime pick as he's got everything needed, from a strong team to route to suit but there's a good list of challengers with Alberto Contador's last stand, Nairo Quintana improving, Fabio Aru's Tour debute and the Richie Porte-Tejay van Garderen tandem and it'll be fascinating to see how they fare in the first half of the year. Allowing for anti-doping adjustments and wartime interruptions, we're in the longest streak of individual winners: as soon as someone wins the race one year, the next it is won by someone else, a decade without consecutive wins for anyone.
The Law of Six: are you superstitious, do you believe in patterns? French journalist Gilles Le Roc'h has mentioned the propensity of the Tour de France to turn out strange in years that end with six:
1956 saw Roger Walkowiak take the yellow jersey thanks to an early breakaway and ever since his name as been, unfairly, forever associated with riding to an easy win
1966 saw domestique Lucien Aimar win after a lucky breakaway helped his chances then Jacques Anquetil made it his business to ensure his team mate Aimar won at Raymond Poulidor's expense
1976 saw Eddy Merckx injured and Lucien Van Impe took his only win in the race
1986 was the special Greg LeMond vs Bernard Hinault duel
1996 saw Miguel Indurain deposed by Bjarne Riis
2006 was the year Óscar Pereiro won after Floyd Landis was ejected
So what surprise will 2016 spring?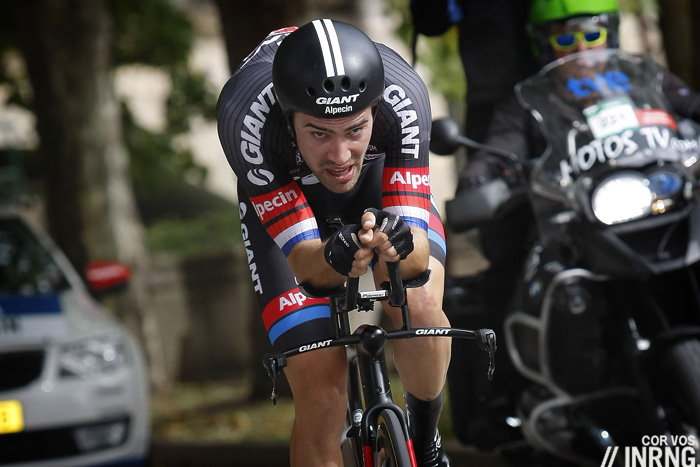 The year of the time trial: the Giro has three, the Tour de France has two and if we don't know what the Vuelta will bring, there's the Olympic Time Trial, that rare one shot race for many. There are more TTs that matter in 2016 and they'll become major objective for some riders which means they'll plan their calendar accordingly as well as using the TT bike a lot more in training. It's a massive year for Tony Martin, seemingly invincible a couple of years ago but he only won three time trials this year while getting beaten in more. Tom Dumoulin is one of the sport's rising stars, able to win a time trial but also excellent on the climbs and the prototype for Rio. Rohan Dennis getting better and the Olympics will appeal to Chris Froome and Tejay van Garderen who'll look to use their pacing and power to distance rivals during the Tour de France.
Peter Sagan will have a poor spring classics campaign. This is one of those calls where it'll be great if this one falls flat on its face. Sagan is on the cusp of becoming a superstar but can he deliver on a wet afternoon in Belgium? He's got the "curse of the rainbow jersey" to deal with, nothing superstitious but rather the added media burden and the rainbow striped target on his back. As for a "poor spring" this is measured by high standards as Sagan is among those riders who, to cite Blondin on Merckx, "loses when he doesn't win" meaning if the Slovak places on the podium it'll be a failure rather than a triumph for many. For all the talk of his billionaire team, they're not that strong in the classics: Oscar Gatto is a decent signing but plugs a gap left by Michael Mørkøv.
Watt's going on? once upon a time a passing knowledge of haematology came in handy in order to understand pro cycling, certainly if you followed cycling you soon learned expanded your vocabulary with words like haematocrit and reticulocyte. Now the new frontier is power data and its interpretation for performance. Only it's confusing many, too often coverage of the topic last July was more WTF than W/kg. We saw this at the Tour de France where people were comparing Chris Froome's recorded power on the climb to La Pierre Saint Martin with an estimation of his Maximum Aerobic Power. These things are totally different but it didn't stop the numbers being compared directly and arguments being built on top of these false premises. The problem is we turn to scientists for certainty but science really only offers hypotheses to test and explore. Expect more confusion and 21st century witch trials, especially during July.
The UCI reviews its World Tour reforms: some sports are dependent on the Olympics for notoriety but it's hard to think of another sport that defines so much of its identity, fame and income from one event. Even ASO is dependent on the Tour de France, money made in July is spread over the year to help keep races like Paris-Nice afloat. Given all this the Tour de France isn't the jewel in the crown of professional cycling, it is the crown and with it, the regal power. As the golden rule goes, those with the gold get to rule and ASO's objections to the UCI reforms can't be ignored. A reformed World Tour without the Tour de France is like a bicycle without a frame so there has to be some kind of settlement. Right now Brian Cookson has to press on given he's been told to do so by the UCI's Management Committee and Congress but if there's a collective voice to reform the reforms then then we can expect a review.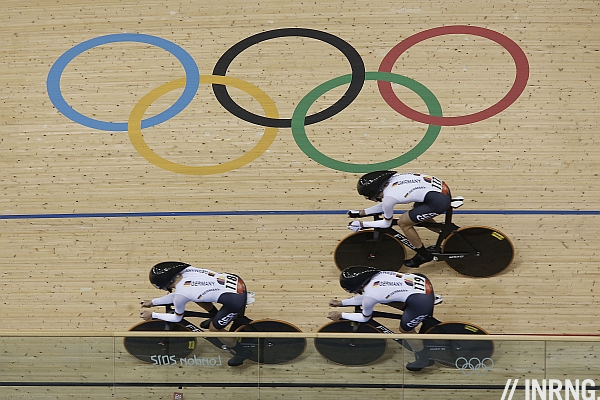 The Olympics will be better than expected: expect a lot of doom-laden pieces about Rio from the collapsing economy, the government in crisis and social unrest and how this could spill across to the Games. Yes the Brazilian economy is in recession, the government faces the threat of impeachment and that's just the national story, there are local concerns causing protests in Rio and the excesses of the IOC will be under review again so we're bound to get negative stories in the build-up. Yet once the Olympic flame is lit the focus switches to the athletes and their excellence, two weeks of escapism. It's also a superb cure for the post-Tour de France blues.
The Worlds will be better than expected: at least many are interested in the Olympic races while nobody seems to be expecting much from the Worlds in Qatar. It's flat and the percentage of population interested in cycle sport surely begins with a decimal point. Yet the combination of smaller teams, the mega distance and hopefully the wind should make things more selective than we might imagine. Several teams have an interest in a sprint but many will want to fire riders up the road. Napoleon said "a soldier will fight long and hard for a bit of coloured ribbon" and the same goes for a cyclist scrapping for a rainbow jersey.
Dimension Data aren't the new High Road. Born out of the incendiary ashes of the wrecked T-Mobile team, Highroad – later known as Columbia and HTC – was an impressive team that punched above its weight. It was helped by a spread of talent where Mark Cavendish and André Greipel began as up-and-coming sprinters and there was much more with Tejay van Garderen, John Degenkolb, Tony Martin and Edvald Boasson Hagen plus a comprehensive women's team. In managerial jargon the team had a flat structure with neo-pros winning as regularly as wisened veterans; it felt as if anyone could take their chance. Dimension Data is very different, there is a clear hierarchy, a vertical plan with Cavendish at the top. Now it makes perfect sense to back a proven winner, to surround them with capable helpers and implement strategies to ensure sprint wins. But it's different.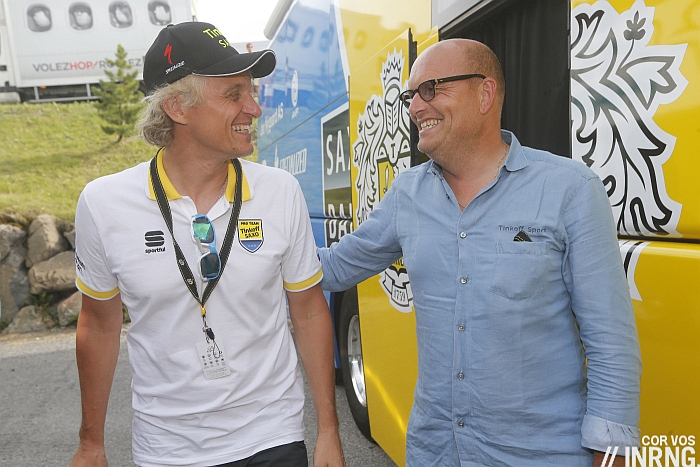 Will Bjarne Riis be back? A question mark here because he's said to be thinking about a return to pro cycling having made millions out of Oleg Tinkov in the past few years. Only it's hard to imagine. One reason for Tinkov and Riis's split was Tinkov's concern about Riis's commitment, that the Dane was losing interest in the day to day management of the team. Riis is a multi-millionaire now so if he was getting bored at Tinkov then why would he want to come back to life on the road? Perhaps it's the freedom to run a team, to become a sporting entrepreneur again?
Finally a bonus eleventh prediction: 2016 will be the year women's cycling takes off. It's fast-growing from a small base but new UCI Women's World Tour is more than a label, the idea is to create a calendar and support the races on it with minimum standards for TV, race websites and more, basics which should be there… and now will be. The Olympic focus should mean the media hones in on some of the riders to create character interest too.