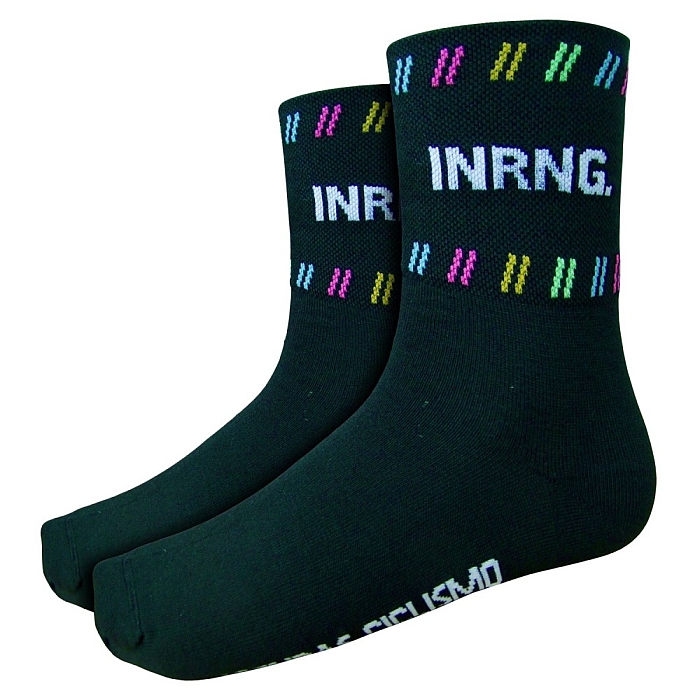 The INRNG supporter socks have arrived. What you see is what you get, they're black and have a 75mm medium high cuff. They're made in Italy from Coolmax and Lycra. They're for sale with UK shop Prendas Ciclismo.
The price is £6.95, roughly €9.50 / $10.50 plus postage and the Prendas website has them in several sizes. New clothing is great but it's hard to beat that fresh sock feeling as Tinkoff-Saxo's Chris Juul-Jensen blogged the other day over at Rouleur.
That's it for clothing, the kit has sold very well but there are no plans for shorts, t-shirts or other branded items. Here are the links to the current items via Prendas: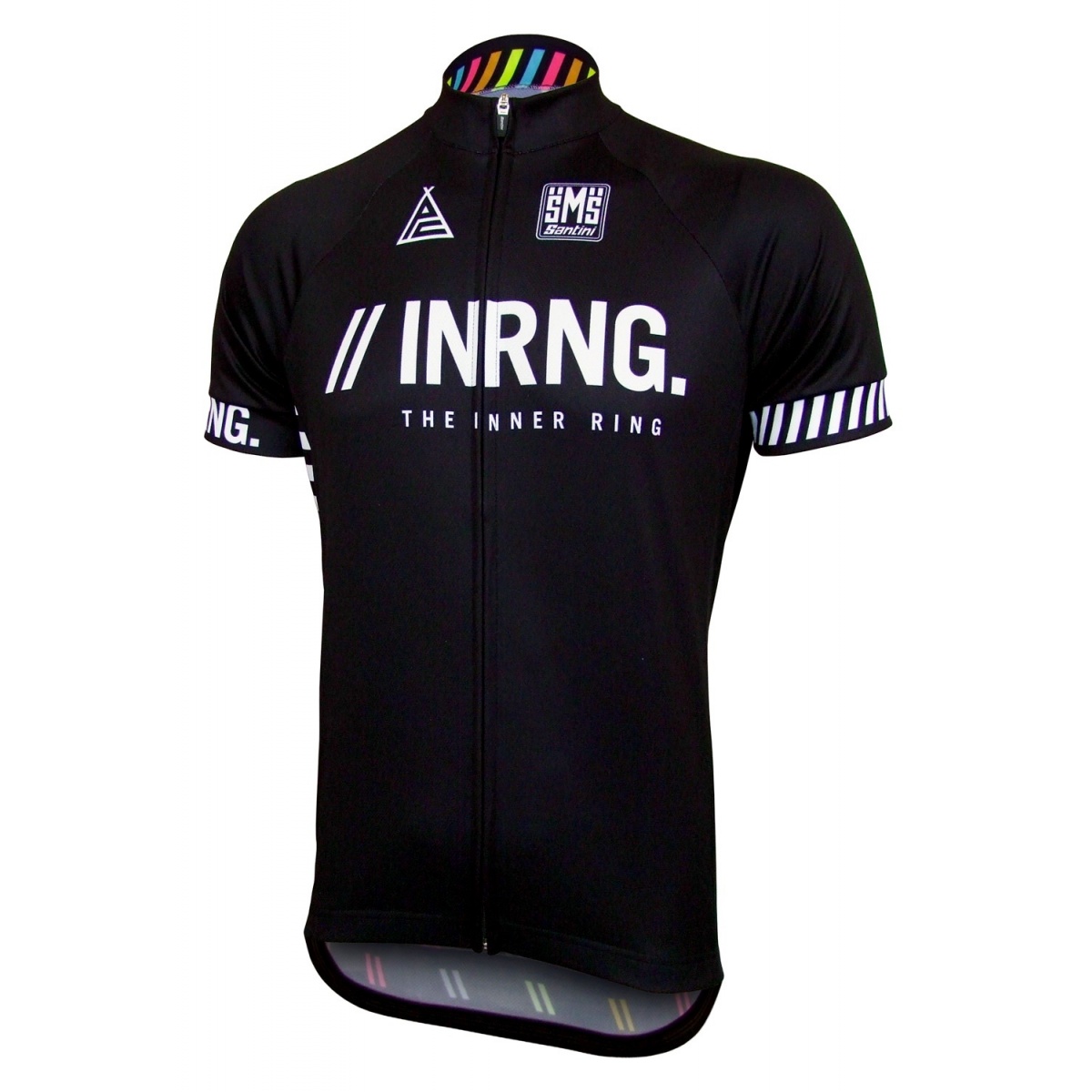 If you want a jersey many sizes sold out within a two days of the kit going on sale. Fresh supplies from Italy are due soon.
Thank-you too all readers who have bought some kit and it's been a pleasure to see photos from readers around the world, turning typing into something altogether more real. Buy some kit and not only do you get something to wear but a portion of the sales are split between Prendas and this site to help keep the wheels turning here.