The cyclocross season has started and there's been a few emails and tweets to say "looking forward to your cross coverage". But as loyal readers know there is no cyclo-cross coverage. It's also a chance to address why there's little coverage of women's racing here too.
Why no cyclo-cross? Because it doesn't interest me as much as road cycling. I've mocked cross before as Belgium's answer to tractor-pulling but it's really a sport where participation is superior to watching on TV. You get skills, a workout and a grin on your face. But it's not the same as watching a race cross a landscape with all the tactics, at least for this blogger. I'd watch it at the Olympics and enjoyed the Worlds earlier this year too. But writing about it? That takes a sharper focus which I don't have.
It's the same reason why there's no track cycling. It's a useful discipline, vital even given its Olympic aspect which brings in viewers and money. But it has yet to inspire much coverage. The Hour Record gets a mention but perhaps because it features notable road riders? Ditto MTB where the only references are when Nino Schurter rides on the road or the past careers of Cadel Evans or Jean-Christophe Péraud.
Women's racing is a little different. A few weeks ago a reader asked why there was no preview for the women's road race. The answer is I don't follow women's racing so closely to justify attempting a preview. The difference is I am interested in following the women's road races but remain more of a typical fan who knows the races and riders and watches the races when possible but doesn't want to go digging up team budgets or assessing the politics of reform.
I've had one or two email discussions over sexist coverage, that this site is covering the men's side only. True but it's not meant to be for negative reasons. If this blog discriminates then it does so in many ways, elitist as it sticks to pro racing, on age as there's little U23 talk, mud-ist as there's no CX, BMX or MTB.
The Platypus Factor
One blogger once wrote he did what he liked "for the exact same reason God created the platypus: because I feel like it". In a similar sense there's no mission to cover everything, it's only a blog rather than a newswire. The focus is on men's pro road racing and presumably mining one narrow seam allows me to bring you the detail you want to read. I wish there was more time to cover more topics, and edit out the typos but time's limited.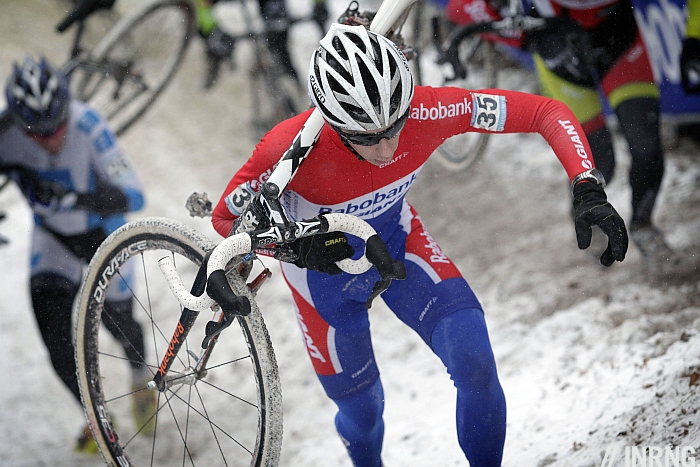 Conclusion
Sorry for the inward-looking tone. But if you're waiting for cyclo-cross previews and The Moment The Race Was Won analysis of the Super Prestige it could be some time. Similar this site doesn't cover women's road racing nor U23. It's narrow but that's the way it is.
Finally saying CX isn't for me and that I've not got time to write much about women's racing isn't meant as a moan. I hope it doesn't generate too many upset responses. What would help is if readers could share there proffered CX, women's cycling, track or other niche blogs in the comments below.