A year ago this week Brian Cookson was elected president in a contest that was close and at times bitter. Today the role of the UCI President is barely a talking point. Still as the sport's top official Cookson's role matters.
Feargal McKay has done a good job for cyclingnews.com reviewing Brian Cookson's manifesto pledges to see what's happened since. Bear in mind these pledges are ongoing, there was no commitment to achieve everything by now but it allows us to see the direction of travel. With this in mind, let's take a wider look at the cultural and managerial changes.
On those campaign pledges the Independent Reform Commission carries on its work and feels like a promise that had to be kept. It is costly and we'll have to wait for the report to see if it's value for money.
Institutional Change
Brian Cookson isn't a messianic figure with a powerful charisma and this is one reason he got elected. The voting delegates wanted someone calm to handle sensitive cases. So we can't expect him to change everything alone. To effect change Cookson and Martin Gibbs, the UCI's new Director General, have had clear out of old regime. Several names high on the UCI organigramme have moved on, especially from management and in the legal department. Normal as some the incumbent stuff where found to be working on Pat McQuaid's election campaign, notably Christophe Hubschmid who was the UCI Director General and the architect of McQuaid's awkward search for a nomination. Chuckle.
All of the UCI's commissions, their word for committees, feature a woman. Symbolic for now as it's too early to see more changes. There are still plenty of easy fixes in place, for example there's still a rule for the World Championships stipulating six "maids of honor" must deliver the medals.
Sporting Change
Jens Voigt owes Brian Cookson a drink, maybe even a case of fine wine. If the Hour Record was reset it's because of a new and more relaxed approach to bike technology. The Hour had become track cycling's version of L'Eroica thanks to its requirement for a vintage "Merckx" position. But the rules were changed to allow riders to use current track bikes, for example a bike approved for the 4,000m pursuit today can be used for the Hour. There's more due to change with a review of the 6.8kg weight limit, an arbitrary limit set in 1999 when today's technology have evolved.
Not all modernity is attributable to the new boss. This year's novelty of on-bike cameras is coincidental and the result of long-running discussions. The same for the mooted calendar changes and World Tour reform, it's all part of an ongoing process that Cookson has perpetuated rather than innovated. What matters is how he manages this.
Management Style
At times Brian Cookson seems to react to events. It's trivial when there's silly fuss on Twitter about the kit design of a Colombian women's team he wades in with a view, a bit clumsy here as it doesn't look too Presidential. We all tweet in haste and his appearance on Twitter is welcome and a useful communications tool.
To the many who have raised the issue of a certain women's team kit, we are on the case. It is unacceptable by any standard of decency.

— Brian Cookson OBE (@BrianCooksonUCI) September 14, 2014
But it's more fundamental at times. For example when accused of a conflict of interest over his son Oliver's job at Team Sky he's forced to deny it rather fall back on conflict of interest management procedures. This story blew up in with the fuss following the leak about Chris Froome's TUE at the Tour de Romandie where the UCI had to tighten up its procedures for TUE issuance, a point raised by an audit two months before the scandal erupted. Again the UCI was responding and tightened things up for the Tour de France.
We had another case with the news of Dennis Menchov. The UCI has started quietly uploading a PDF list of doping cases to its website rather than publicising cases… only for everyone to be astounded at the catch of Dennis Menchov. In a Kafka-esque moment the UCI issued a press release to confirm what its own PDF said. To be clear we don't need a fanfare for every bust but when a grand tour winner is caught by the passport system a brief one or two line announcement is fitting, especially as it's more significant that a lot of the UCI's worthy press releases about coaching days in its car park. There are more examples, see Diego Ulissi being provisionally suspended the day after Lampre-Merida put him in the Coppa Bernocchi race rather than before.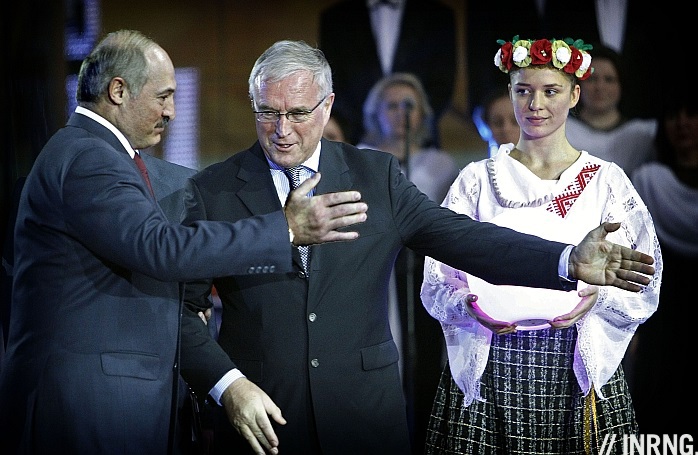 Not Pat McQuaid
Pat McQuaid had his strengths but his weaknesses too. The tendency to charge into issues and make a clumsy mess caused divisions and provocation. Sometimes it was way to get things done but it undermined the governing body's image and authority at times too and McQuaid paid the price for it a year ago. It's here that we see one of the most attractive changes, it's not what the UCI is doing but rather what's it stopped doing. There are no more turf wars, awkward interviews and rule-bending ruses.
Not that it's perfect, for example Cookson felt moved to describe Roman Kreuziger's bio-passport, telling cyclingnews.com "there are very serious anomalies" when it would have been wiser to avoid comment.
Cookson's comment on Kreuziger's passport brings us to the UCI's anti-doping efforts which are described as independent but obviously the President is getting briefed on matters which makes you wonder about the independence. The Cycling Anti-Doping Foundation is still listed as "c/o Union cycliste internationale". If it's independent, it's in an adolescent phase as the CADF still living at home with its parents and reliant on the UCI to manage its funding.
The UCI today announced it's creating a new independent tribunal to hear some doping cases rather than entrust other National Anti-Doping Organizations (NADOs). This could be a strong move to ensure more consistent and speedier rulings but the tension between one part of the UCI tasked with prosecuting cases and another that will be hearing them creates obvious traps.
Where's Pat McQuaid?
In case you wondered the former UCI President has retired to Dublin and made only a few appearances at races and given even fewer interviews. He cuts a discreet figure but in his interviews remain defiant, the same combative stance he took in office. In fact he's just blasted Brian Cookson over the loss of the Tour of Beijing.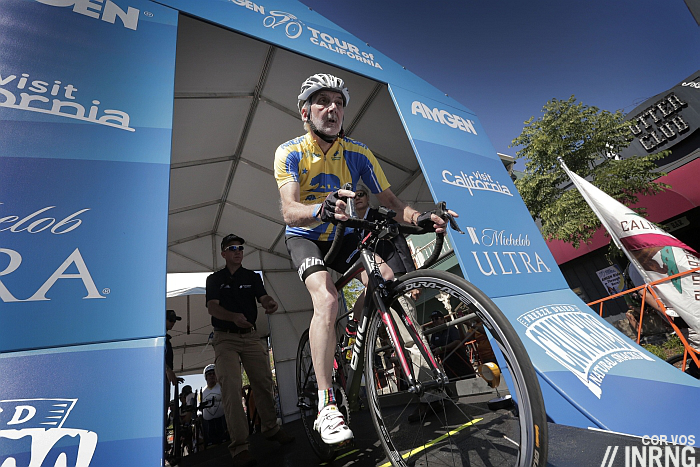 Conclusion
If the UCI Presidency were a bike race then Cookson's out on the course and has reached the first intermediate checkpoint. There's a long way to go before any finish line or judgement. So far so good? To stretch the race metaphor Cookson's less accident-prone and made fewer handling errors than his predecessor but he's not immune to a wobble. Tactically the UCI President seems prone to reacting to moves rather than controlling events.
The UCI Presidency isn't a race nor a competitive role but there is a time limit. Like any new arrival Cookson's brought a stock of goodwill to the UCI and deploying this to get stuff done early matters, it'll get used up as difficult decisions over reforms, budgets and more have to be taken. There have been visible changes whether increased women's representation, the UCI's website or technical alterations which allowed Jens Voigt's Hour Record but it's the bigger reforms that matter. These aren't Cookson's creations but they are now his responsibility.