The Tour de France visited Lyon last summer and was greeted with huge crowds. Now the racing is back and so is summer with scorching temperatures forecast for the opening time trial.
The Route: normally races use the graphic profiles to hype up a course, turning each bump into a peak.  But the image above doesn't do the course justice, the climb midway is significant as is the fast descent that features several hairpin bends.
The race starts in town and crosses the Rhône and then enters the Croix Rousse tunnel to use the new Le Tube cyclepath. It's just that, a cyclepath in a tunnel although it's so wide it's also used by a bus during normal times. But it means an odd feeling, especially so given the nightclub style illuminations in the tunnel. It's not flat either. With the tunnel done it's across the Saône before a sharp U-turn and then the climb up the Fourvière hill, labelled here as the Montée de l'Observance. It's 800m at 5.5%, enough to disrupt the rhythm and pose a dilemma of whether to sprint up or pace the effort. It's followed by a tricky descent that's similar in gradient but the road is narrower and the hairpin bends tighter. Riding this descent and "someone will crash here" came to mind.
Tunnels, climb and descent done and there's 4.8km to go with few technical features beyond right angled corners on broad boulvards before the finish in the trendy Confluence quarter where the Tour finished last year for Matteo Trentin's stage win.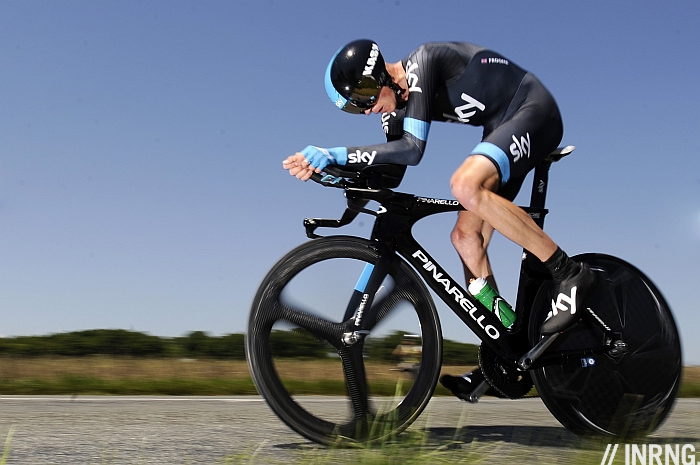 The Contenders there are two categories here, one for the time trial and prologue specialists, another for the GC contenders who could be as fast. But at 10km and with a hill this is a touch too long for some pure prologue specialists and sprinters.
Belkin bring Jack Bobridge and Lars Boom. Each would have been a top pick in the past but 4,000m pursuit record holder Bobridge is still finding ways to deal with rheumatoid arthritis while Lars Boom, a prologue winner here in 2011 isn't a consistent winner. Both might find the 10km too long.
Ag2r La Mondiale's Alexis Gougeard is one to watch, the French neo-pro has two wins this season and has the makings of a French Cancellara. The label's too simple but let's not dwell on him, time will tell. Katusha's Anton Vorobev is the stealth pick, the 23 year old is Russian TT champion and due a big win, he was third in the Bayern Rundfahrt TT last week. Second in Bavaria was Czech Jan Barta of NetApp-Endura but I'd tip the Russian over the Czech as Barta often likes a longer effort. But above both I'd put Sky's Geraint Thomas who beat the last week. He'll be hard to beat.
Once upon a time Thor Hushovd was a prologue specialist but times change and he knows it – his contract with BMC isn't being renewed. A similar tale for David Millar who is more a road captain than TT specialist these days while team mate Ramunas Navardauskas could surprise. Orica-Greenedge's Damien Howson is a TT specialist but still developing, although the younger the rider the more they're suited to short distances. Trek's Bob Jungels isn't a TT specialist but the short burst over the hill suits him.
IAM Cycling have Sylvain Chavanel and Gustav Larsson. Chavanel's back in form but this is a deep field and it's hard to see him winning, the same for TT specialist Larsson.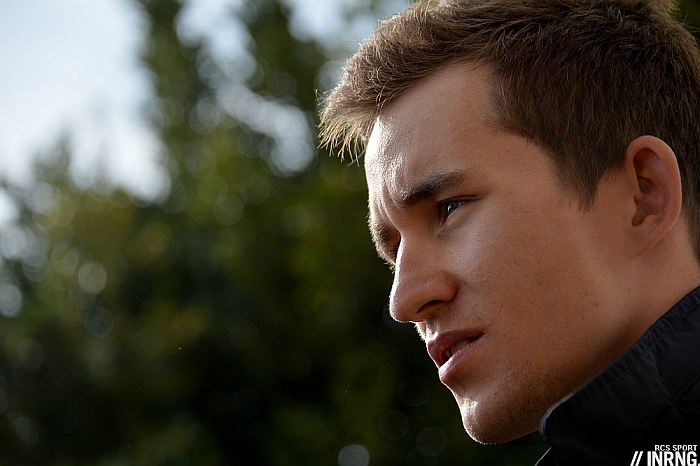 Now to the GC contenders. Is Michał Kwiatkowski a GC contender? Yes but we'll learn more in the mountains. He's back to racing after a podium in Liège and his form is uncertain although given the Tour de France is his big goal he has to be in shape by now. He's got the speed and power to win this stage.
Chris Froome? The course is short but he's done well in prologues before, for example the 2012 Tour de France. Alberto Contador can't be excluded, he won the prologue in 2010 although those were the Astana days when he had José "Pepe" Marti as a coach. It'll be fascinating to see how he does this time because he can't afford to lose any time. Tejay van Garderen almost needs to win the stage if he wants to win the race because every second counts. For all three this is the last competition time trial before the Tour de France and an massive points-scoring occasion.
| | |
| --- | --- |
| | – |
| | Michał Kwiatkowski |
| | Geraint Thomas, Chris Froome |
| | Tejay van Garderen, Sylvain Chavanel, Anton Vorobev |
| | Barta, Boom, Navardauskas, Contador, Westra, Porte |
Weather: summer is here. It'll be hot and sunny with temperatures reaching 34°C (93°F). A breeze from the south is promised, it could pick up to 30km/h meaning a pesky headwind to the finish.
TV: if you've been used to the Giro it's time to reset your body clock. This is an early stage with the first rider starting before midday local time. The last rider is off at 2.32pm Euro time.
They've rigged up the tunnel today so images won't be lost. It's live on French TV and Eurosport which means there should be a stream to watch, see cyclingfans.com and steephill.tv for a feed. The racebook says it's  around the world including NBC in the US and SBS in Australia. Subscribe properly rather than use a pirate feed and you'll be treated to HD images.
Do: admire the Lyon start. Many see the Tour de France and imagine cycling must be huge in France but it's not. It's still popular but in retreat from urban areas, for example there are few races left in the Paris area. So  today's race in the heart of Lyon, France's third city, is a welcome sight. It helps to promote the city's new cycling facilities, linking sport and transport.
Don't: don't call it a prologue. UCI rules define a prologue an opening time trial that must be 8km or less. A sub-section of the same rule states a rider who crashes out of the prologue may continue the next day with the same time as the slowest rider to complete the course.
Note the regulation distance is 4km or less for the women, a little paragraph of discrimination that lingers on inside the rulebook.