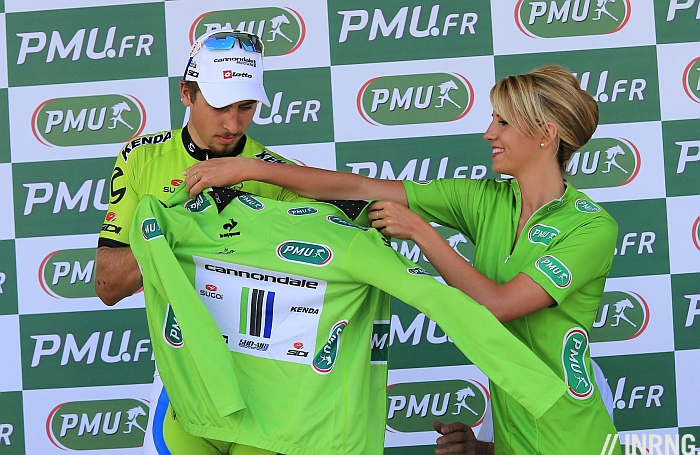 In recent years, sports betting has become more and more popular. It's glory days for the bookmakers but also for the event organizers. Due to the rapid increase in sports betting and thereby property and image exploitation, the event organizers naturally want a piece of the cake as well, writes Mikkel Condé.
In France, the gambling law from 2010 states that all licensed bookmakers by ARJEL (the independent administrative authority regulating the French online gambling market) have to make a contract with the event organizers for a financial return and to control the exploitation conditions of the competition. For example, the French Football Federation (FFF) and the French Professional Football League (LFP) have made a deal with the bookmakers, securing them 1 % of all placed bets. This law only applies for events taking place on French territory though.
One of these events is the Tour de France, organized by ASO (Amaury Sport Organisation). In France, not all cycling races are legal to bet on. However, as the world's largest annual sporting event, naturally, the Tour de France is on the list of allowed races.
Due to the risk of match-fixing, the International Cycling Union, UCI, has strict rules against betting. In §8 – 1.2.030 of "General organisation of cycling and sport", it says:
Anyone subject to the UCI regulations may not be involved directly or indirectly in the organisation of bets on cycling competitions, under penalty of a suspension of between 8 days and one year and/or a fine of CHF 2,000 to 200,000. In addition, if an organiser is involved, any competition organized by him may be excluded from the calendar for one year.
This clearly states that race organizers aren't allowed to be involved in betting in anyway. How does that correspond with the French gambling law giving ASO a cut of the action on the Tour?
To UCI's defense, the mentioned rule hasn't been updated since January 2005 – long before the French gambling law was instated. Therefore, in 2010 UCI's Legal Department & Marketing Department started working on a report regarding: "the betting situation in cycling and propose a solution to change the rules". However, this report was never made.
I contacted the UCI in February asking about the report. Gerrit Middag, Marketing & Events Director, gave me the following reply:
"For several reasons, the process on this was often postponed and therefore never realised. However, our legal department is currently looking into this matter again (after the change of President & administration). It will not be something that will be ready soon as it is very complex, but halfway through this year we should know a bit more about our strategy".
It sure seems like betting is a huge grey area. One could argue that ASO doesn't have any influence on the bets placed on the Tour de France and therefore doesn't really conflict with the UCI rules. However, if you dig a little deeper, you will find this not to be the case.
In September 2011, the French gambling company SaJOO and Bwin.France merged. SaJOO was owned by the Amaury Group, which also owns ASO. The merger means that the Amaury Group as of 2012 (according to Bloomberg), owns 28 % of B.E.S. SAS (Bwin's French subsidiary: Bwin.fr). SaJOO's managing director at the time, Christophe Blot, tells that the goal with the merger is to build a forth pillar to the Amaury Group after ASO and the two French newspapers 'Le Parisien' / 'Aujourd'hui en France' and 'L'Equipe'.
This means that the Amaury Group (and thereby ASO) is directly involved in the gambling industry. In theory, this means that the ASO (via the Amaury Group) can decide the available prices on the Tour de France, which they organize. ASO it not only indirectly involved in betting on the Tour de France due to the French gambling law, they are also directly involved as the Amaury Group owns a large stake of huge bookmaker. In fact, Bwin is the world's largest publicly traded online gambling firm with a total revenue of €652.4m in 2013.
Match-fixing is hot potato in world of sport right now and the UCI clearly doesn't know how to tackle the situation. What do you think, is it fair-play that ASO are both indirectly and directly involved in the betting on the Tour de France? I've been trying to get in contact with the ASO for several months asking about their involvement. However, no emails or phone calls have been replied.
INRNG: I'll add some thoughts in bullet points as well…. as ASO's direct involvement, the Tour de France receives income from other sources. There's PMU, sponsor of the green jersey points competition, which is the state-owned French sports betting company. Let's also remember FDJ, the state lottery monopoly
there's an obvious conflict of interest with the parent company being privileged to information. Let's imagine a scenario where there's a positive drugs test during the Tour de France. It is possible that the race organisation gets the news early before it is made public and that this information travels internally. If abused other entities within the Amaury corporate stable can adjust the sports trading book based on this private information. It's not to say this happens but to illustrate the unique position of an event promoter that also, via sister companies, has a sports book on the race
All ASO races have specific rules forbidding riders and their entourage from promoting and taking part in sports betting upon threat of disqualification for the individual and even the whole team, presumably to protect against their exploitation of insider information
Match fixing is illegal in several countries and many sports. But cycling? Doing deals with your rivals is an accepted but often hidden practice in pro cycling. How long this can continue remains to be seen. For the sake of exaggeration imagine Nairo Quintana and Marcel Kittel in a two-up breakaway. They lead by 5 minutes with 1km to go. Everyone is live-betting on Kittel winning the sprint but it turns out the pair have done a deal, Quintana wins the stage as Kittel gets the race leader's jersey. That's fixing and creates a false market in the betting.
In addition here's yet another example of a UCI rule that's ignored by all. Once again the governing body needs an audit of its rulebook to decide which rules should be enforced and which ones should be scrapped. A governing body that struggles uphold its own rules has a crisis of legitimacy
This is a guest piece by Mikkel Condé. You can follow him on Twitter as mrconde and visit his website c-cycling right now for daily Tour de Suisse previews.