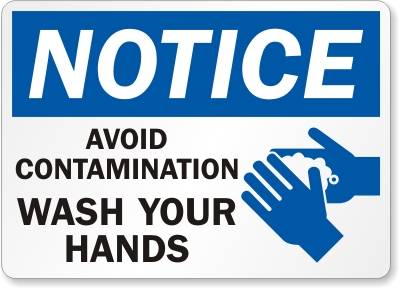 "What the pros do" is always a source of interest to cycling fans so here's a glimpse into an unreported but widely-used technique that is an essential part of the job of a pro cyclist: hand washing. Sorry if you were expecting the latest on recovery products or power-training because, yes this is banal but it's essential and as you'll see below, some go to extremes to avoid those germs. Hygiene is more than marginal gain. Catch a cold and you can ruin your season.
Alcohol based hand sanitizer gels are everywhere including the team bus, it seems you cannot walk up the steps of many a team bus without passing a large dispenser ready to pump out alcohol gel.
Team Sky are famous for publicising every detail and they're big on hand washing and it's not just the riders but mechanics and others too. It makes sense because a mechanic will touch a bike which is then touched by the rider. I recall a conversation where a new joiner to the team explained he was even given a lesson on hand hygiene and the importance of washing your thumbs, apparently many overlook this – 20% of your digits.
Nieuwsblad.be recently reported that Björn Leukemans is sleeping in a separate bed to his girlfriend during the spring classics season because he's so worried about picking up germs. It raises the question of how far a rider should go to achieve hygiene and the intrusion in brings into family life. A peck on the cheek? Sorry, that's risky. Are contact surfaces in the household cleaned, from doorhandles to light switches? As you can imagine it's easy to start wasting energy and even getting paranoid, to see the world as one giant threat to the immune system. Makes you wonder what riders with kids would do.
Going viral
The Leukemans household is instructive for more than life as a couple. There are models to track the spread of a virus but you're probably familiar with the concept of something "going viral" on the internet. In simple terms a real virus spreads like wildfire, or exponentially if you're mathematically inclined. Once one person on a team gets a cold then it can spread to others, once two people get the virus then it spreads faster. It just takes one mechanic to get the snotteren before others on the team quickly fall ill.
But there's only so far you can go with personal hygiene. You might be pedalling in the peloton only for someone ahead of you to clear their nose and suddenly an atomised viral cloud engulfs you. The same for riding down a farm track on a wet day that's oozing bovine slurry. The same for air travel and other confined spaces; maybe riders should use face masks which are popular in Japan?
Conclusion
It's a small and might seem banal but germs worry riders and managers. Shaking hands makes some nervous. Some riders will react faster to a sneeze than the squeal of brakes. As such this is more more than a marginal gain. Forget aero clothing or altitude tents because one cold virus can ruin weeks of work.
Handwash sign via MyDoorSign.com