Last year I nominated a dozen riders to watch in 2012, from promising neo-pros to Chris Froome and Vincenzo Nibali. It's been a mixed year and now it's time to check in on their performances this year, starting with the big names today.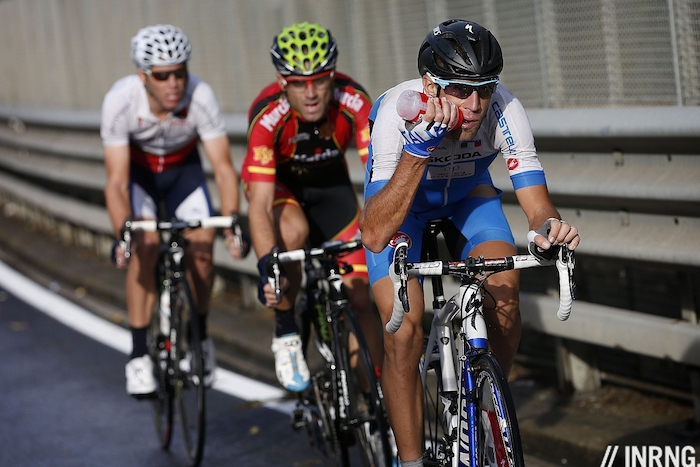 Vincenzo Nibali had a great year with a win in the Giro as well as Tirreno-Adriatico and the Giro del Trentino. But he was left wondering what could have been, a crash in the worlds surely cost him a medal? Last year I was wondering about his professionalism and in Tirreno-Adriatico a brief quip about SRM powermeters saw some paint him as a traditional rider. There was eveb talk he'd coach himself but he's been getting professional support and leaving little to chance.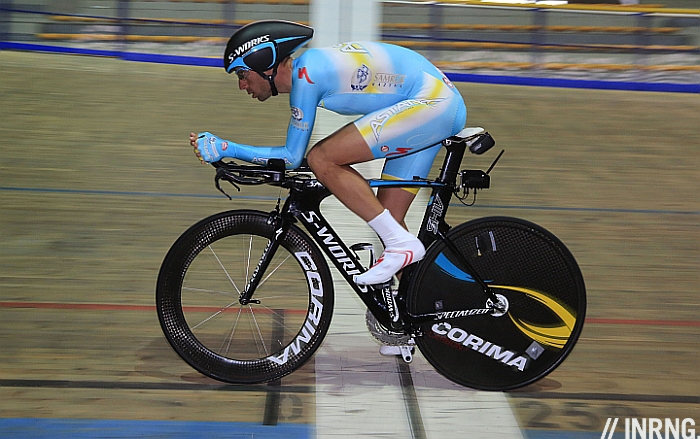 Another concern was cohabitation with sprinter Andrea Guardini but no problems there, at least for Nibali because Guardini's hardly raced this year. But you still wonder about Nibali's tactical sense. For all the flair and attacks, he's probably someone you'd want to play poker against because he doesn't hide his game. Take the Vuelta where his early attack on the Angliru was exciting but surely the wrong tactic when he only needed to steel a few seconds on Horner and a time bonus was waiting for him. He can win big and animate a race. All the better for viewers.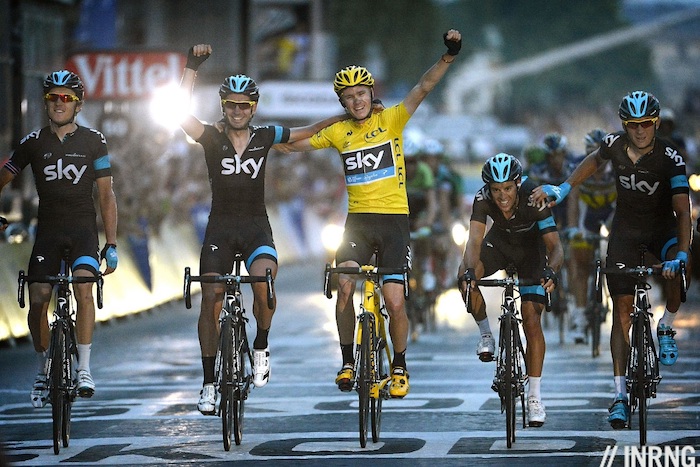 It's mission accomplished for Chris Froome. Wins in the Tour of Oman, Romandie, the Dauphiné and the Tour de France made 2013 the year of Chris Froome and he scooped up various awards including the Vélo d'Or. Sky copied the 2012 Wiggins "we've trained for that" pattern of giving Froome leadership in stage races so he could learn how to cope with its burdens and duties before starting the Tour. It worked but at times it seemed his greatest rival was Bradley Wiggins. Yet Sky's copying of the 2012 programme included sending Froome into the 2013 Tour unprepared for questions about doping, a subject that had been simmering all year on forums and even on French TV so it was odd that the team was taken aback and had to spend the second half of the race inviting journos for private briefings on the Sky bus.
A year ago I wondered if he could improve his style but no, those elbows still stick out as if he's pushing a supermarket trolley, the head cocked to one side like he's on the phone. But he did visit a windtunnel this year for the first time. There could be more gains to come but ask Wiggins just how hard repeating something can be.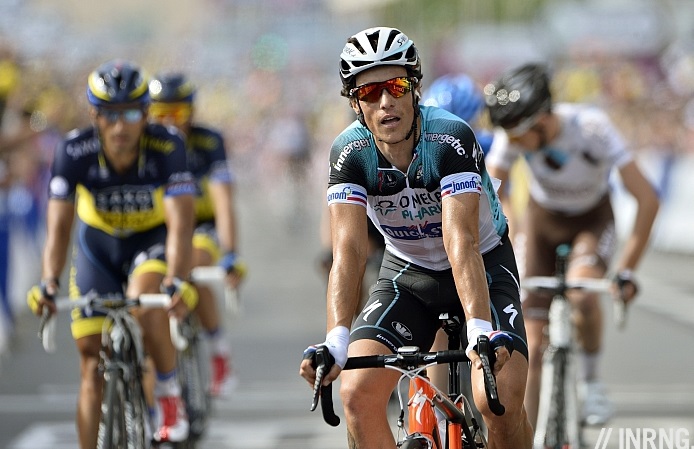 It was make or break for Sylvain Chavanel. I feared he'd play second-fiddle to Tom Boonen. There's nothing shameful in supporting one of the best classics riders ever but Chavanel is capable of winning something for himself. In the end Boonen sat out the classics with a saddle sore but the vacuum was filled by others. The rest of the squad stepped up and Chavanel stepped aside. He's still a very valuable rider and is IAM Cycling's gain for 2014 and even if he doesn't win much next year he'll earn the Swiss team a wildcard entry for the Tour de France.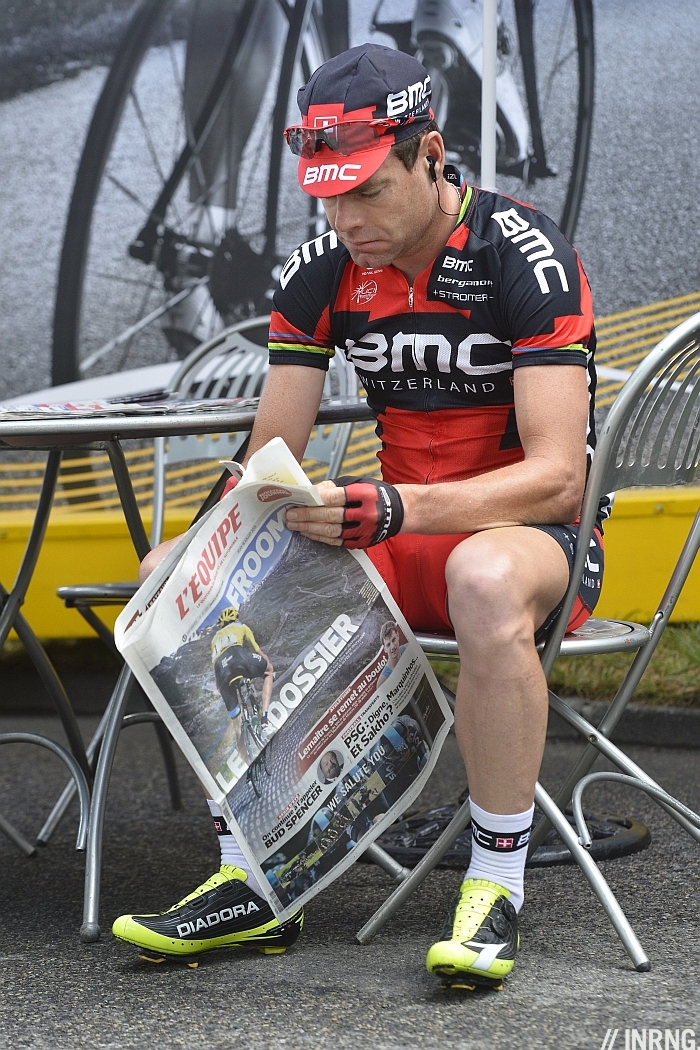 Did Cadel Evans have a good year or a bad year? A podium finish in the Giro is a great result but he started the year as an outsider for the Tour de France. I can still remember opening La Gazzetta on a Saturday morning last March to see Evans announcing he would ride the Giro. The decision looked rushed, as if he was no longer in charge of events. But the gamble paid off, a podium place was valuable and, after Tejay van Garderen's win in the Tour of California it was arguably BMC's highest quality result of 2013. He'll be back to the Giro in 2014 but now with the long-term goal of winning the race.
I wondered what kind of rider Edvald Boasson Hagen should be. A classics contender, a bunch sprinter or a lieutenant to Team Sky's GC generals? We're probably left with the same question. Like the rest of Team Sky his classics campaign didn't work out. They tried a "new" idea of training in Tenerife instead of doing some early season races. It's actually been done by many before but this time it didn't work for the whole team. Whether we blame Tenerife or something else is hard to know. "EBH" won the Tour of Norway and took a stage win in the Dauphiné where he was a revealing sixth in the time trial too. But it's been a relatively lean year if you look at his personal win rate.
After a string of solid placings in 2012, I tipped Andrew Talansky for 2013. Only if I believed in him, perhaps he believed too much in himself? His big attacks on the Montagne de Lure whilst wearing the Paris-Nice yellow jersey were exciting Nibali-esque and just allowed Richie Porte to play him like a fish on the end of a line. I think the Australian was the stronger rider but Talansky probably learned plenty that day. Another good year, he was second to Chris Froome in the Romandie prologue, a mini mountain TT. He was ill in the Dauphiné but emerged Roche-like from the fog on the summit finish in Risoul and later was tenth overall in the Tour de France, helped by a strong sixth place on the final climb of the Semnoz. We can expect more progress in 2014.
Tomorrow I'll cover the neo-pros.